Vinyl wall decals never looked so good at home!
Vinyl decals have come a long way over the years, I might have cringed at the thought of putting decals on my adult walls back then. I have memories of my childhood room with neon glow in the dark stars and hearts. Fast-forward to the modern world and these decals are a do! Here are 10 options for you.
These saddlebred wall decals are available in a variety of colors and they start with 24 decals in a package. Buy from The Slumber Jack Baby on Etsy >
Why Vinyl Decals?
– These decals are perfect for renters who can't put nails in the walls and indecisive decorators who might change their mind in a few years.
– Easy to use! Have you ever tried to wallpaper a whole room or hang an art gallery? Both of these options are beautiful but you might pull your hair out trying.
– Affordable. Most of the time these decals will cost a fraction of the price of new art or wallpaper.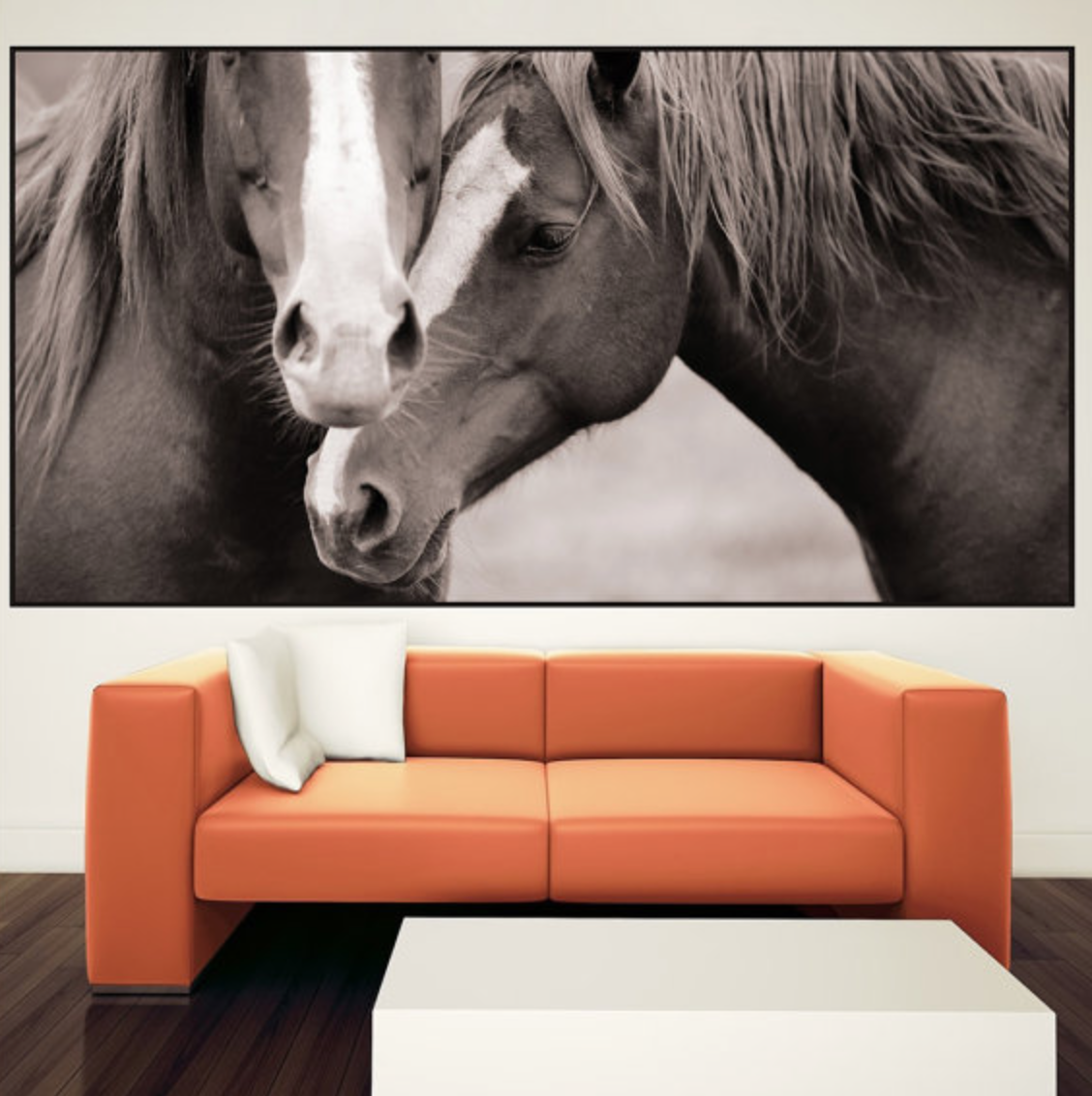 Want a piece of statement art, no nails required? This horse mural from Prime Decal on Etsy is perfect!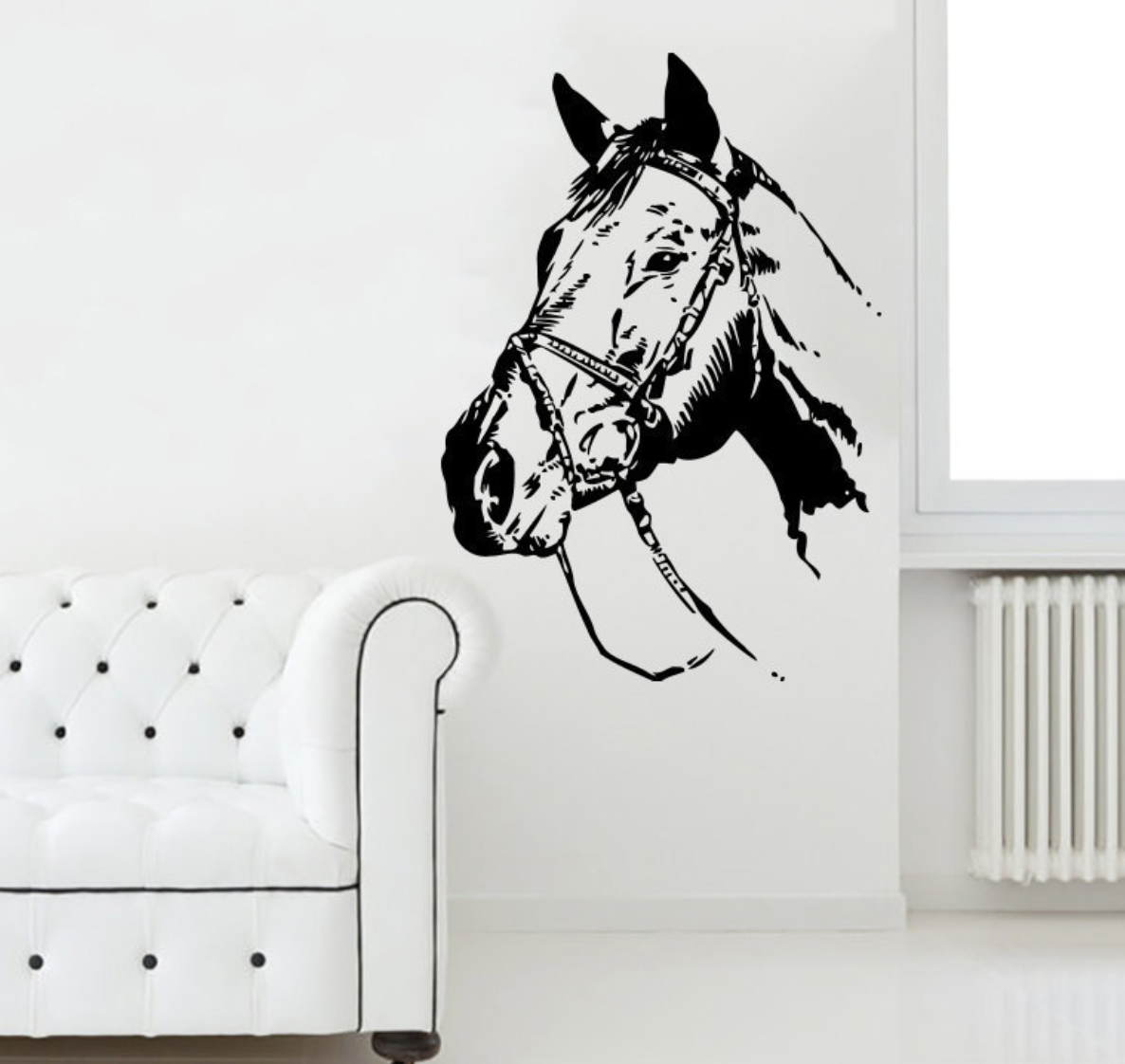 Try putting a simple design in a corner of near a piece of furniture for a unique statement. Horse head decal available for purchase on Overstock >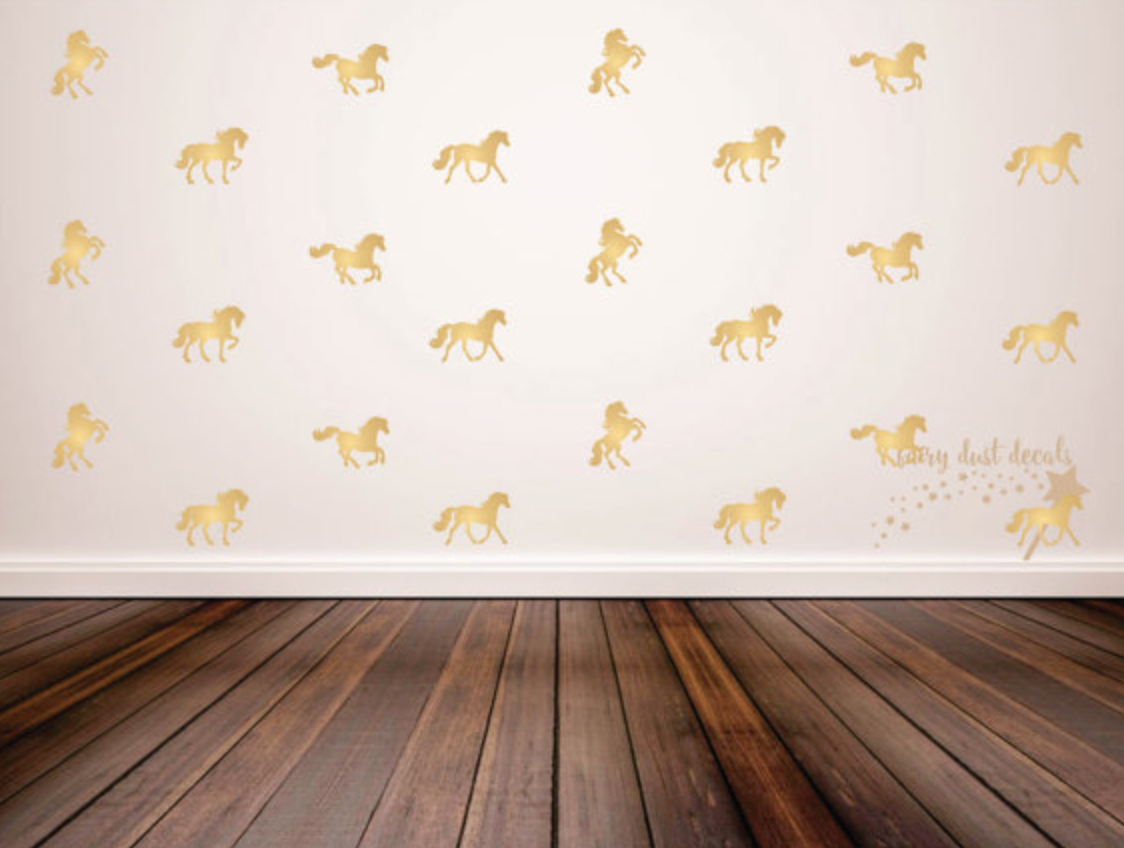 Gold horse decals are a do! Add a bit of whimsy to any room, other colors available. Purchase from Fairy Dust Decals on Etsy >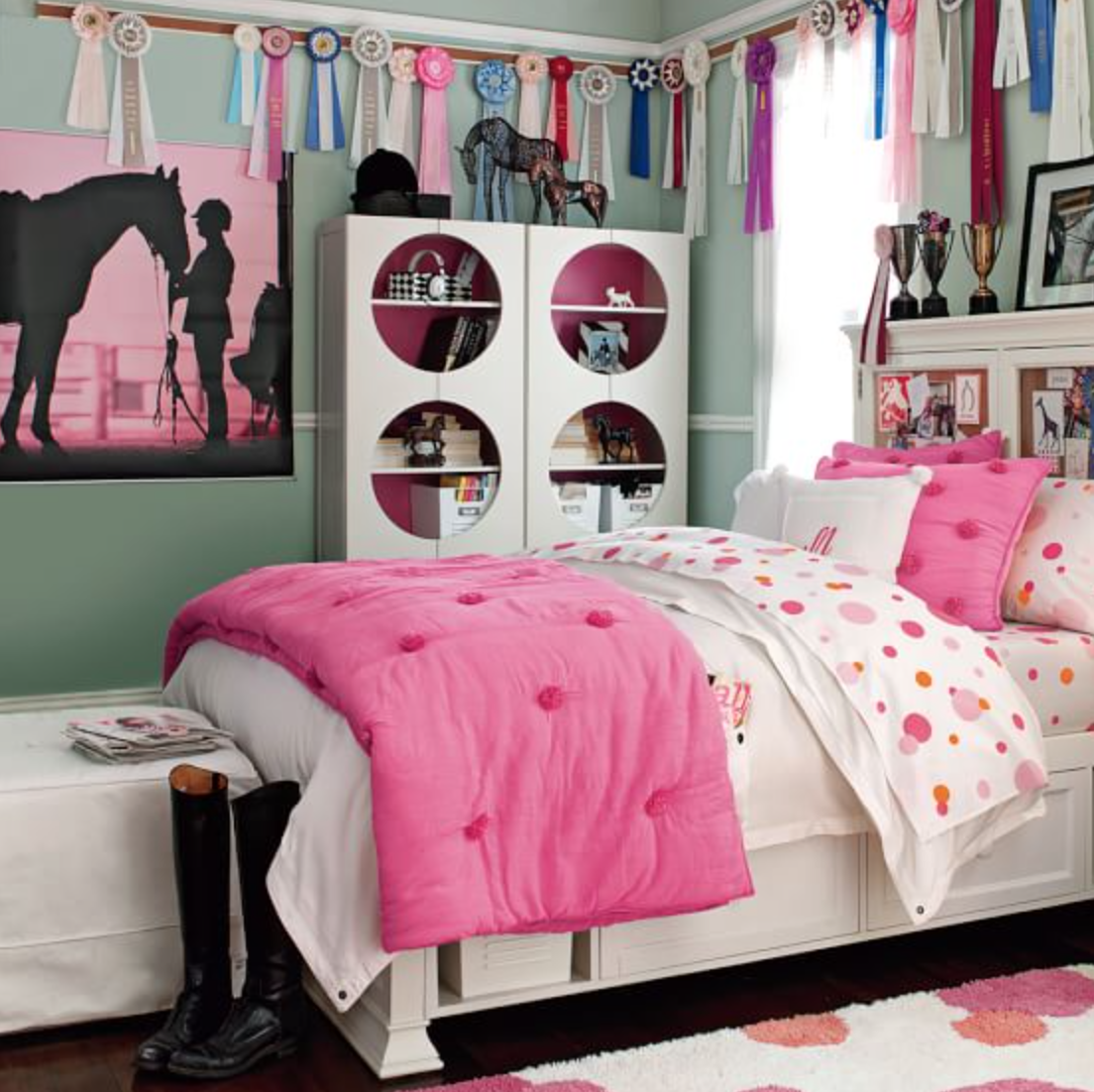 This equestrian mural is on point in a girly room. Available for purchase from PB Teen >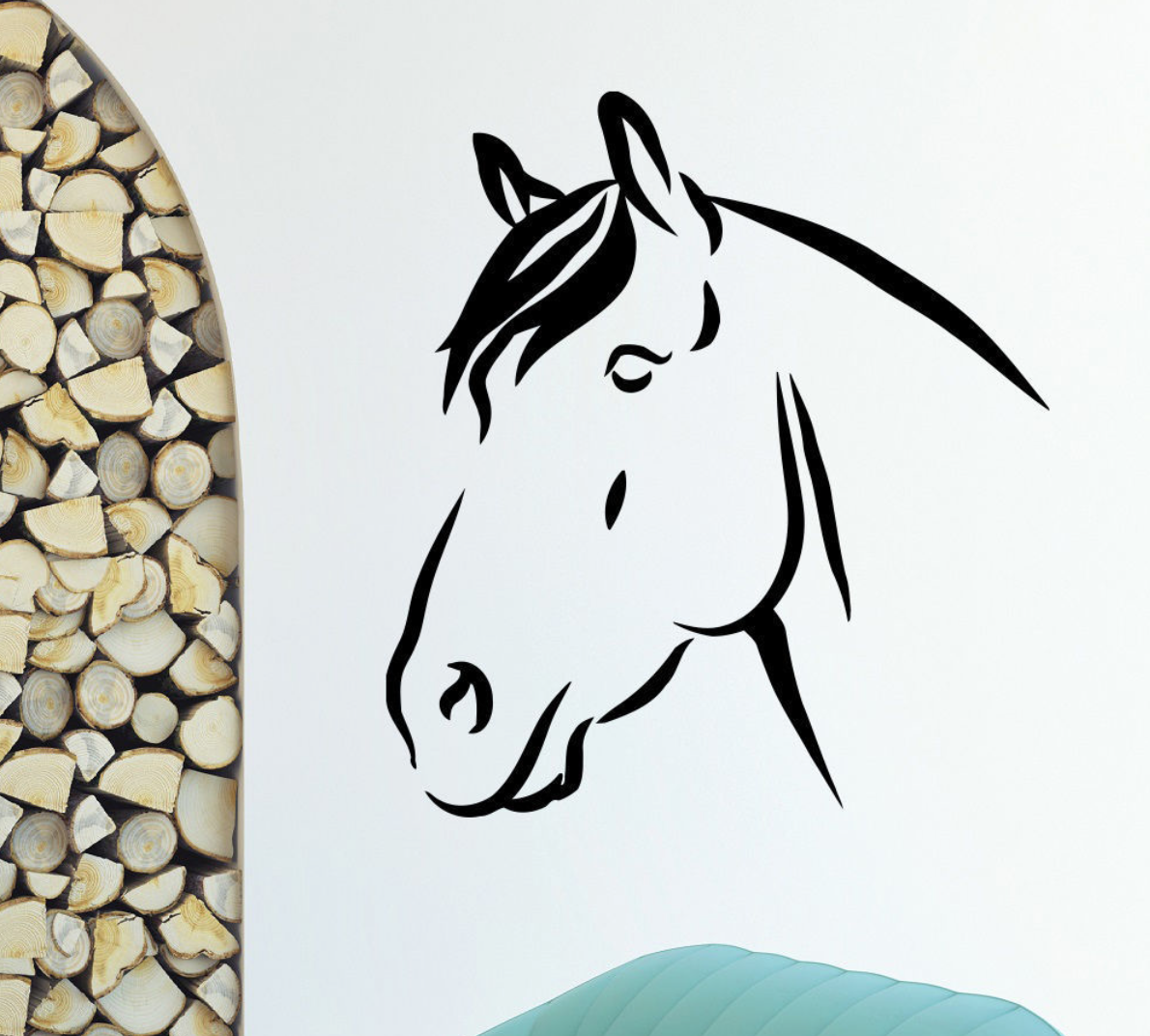 This horse head decal is simple and bold. Available for purchase from Overstock >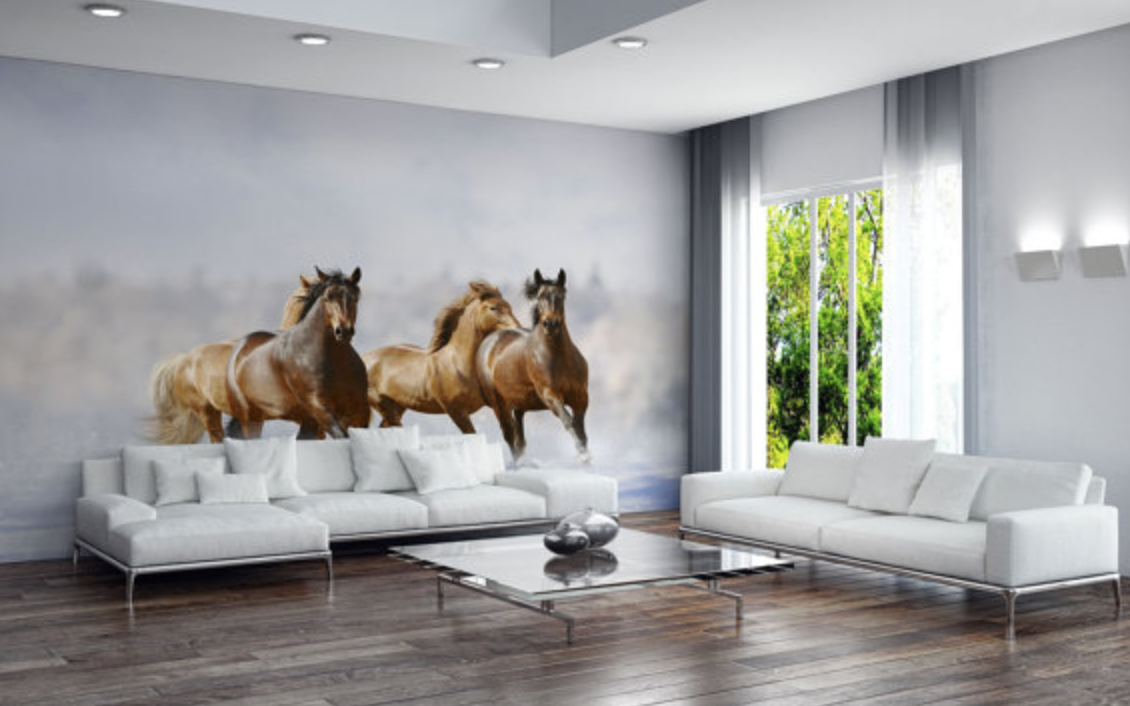 Oversized art is always impressive. This running horses mural is a decal! Available for purchase from Style A Wall on Etsy >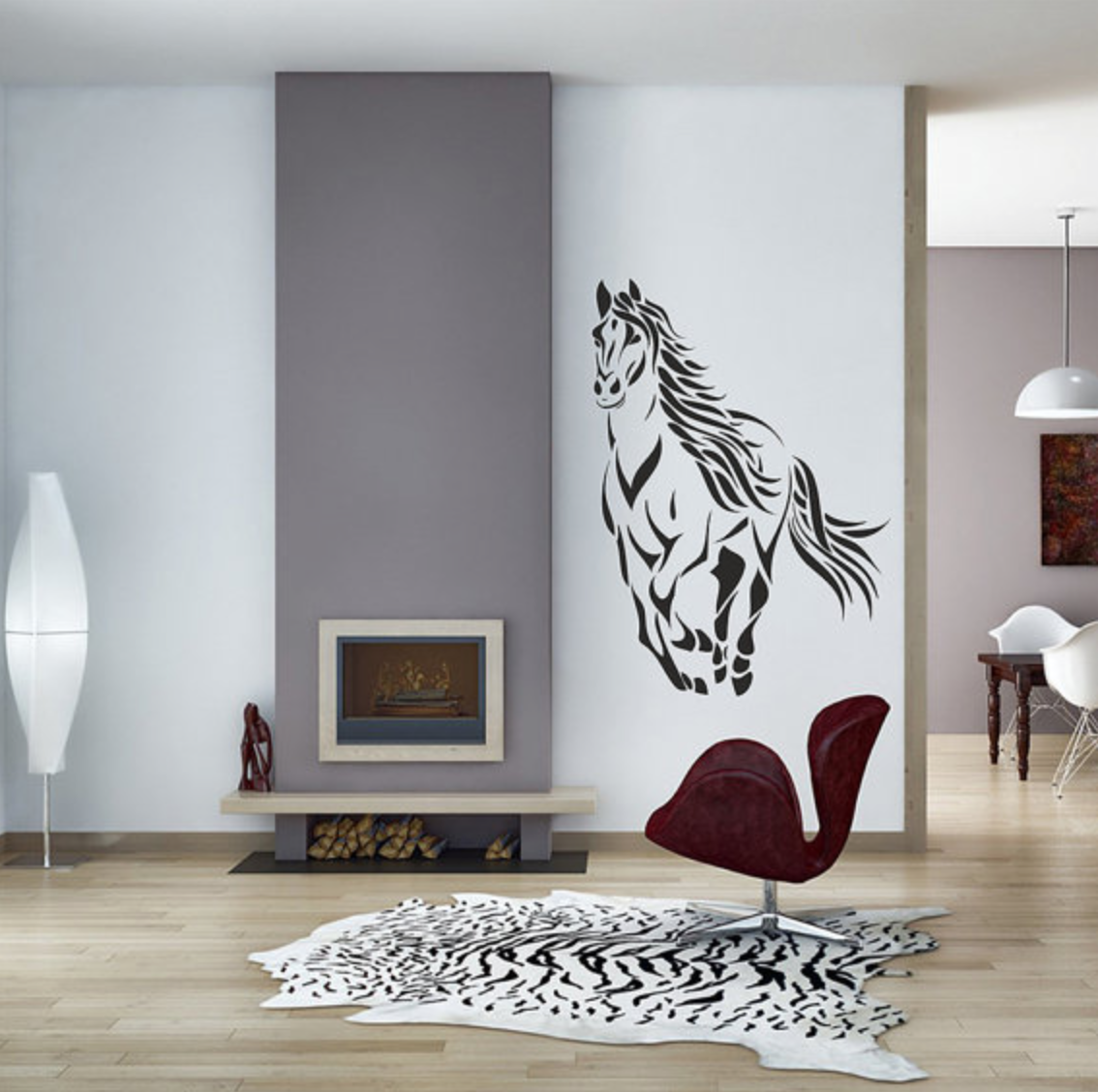 Make a modern impression with this horse decal. Available for purchase from Stickers For All on Etsy >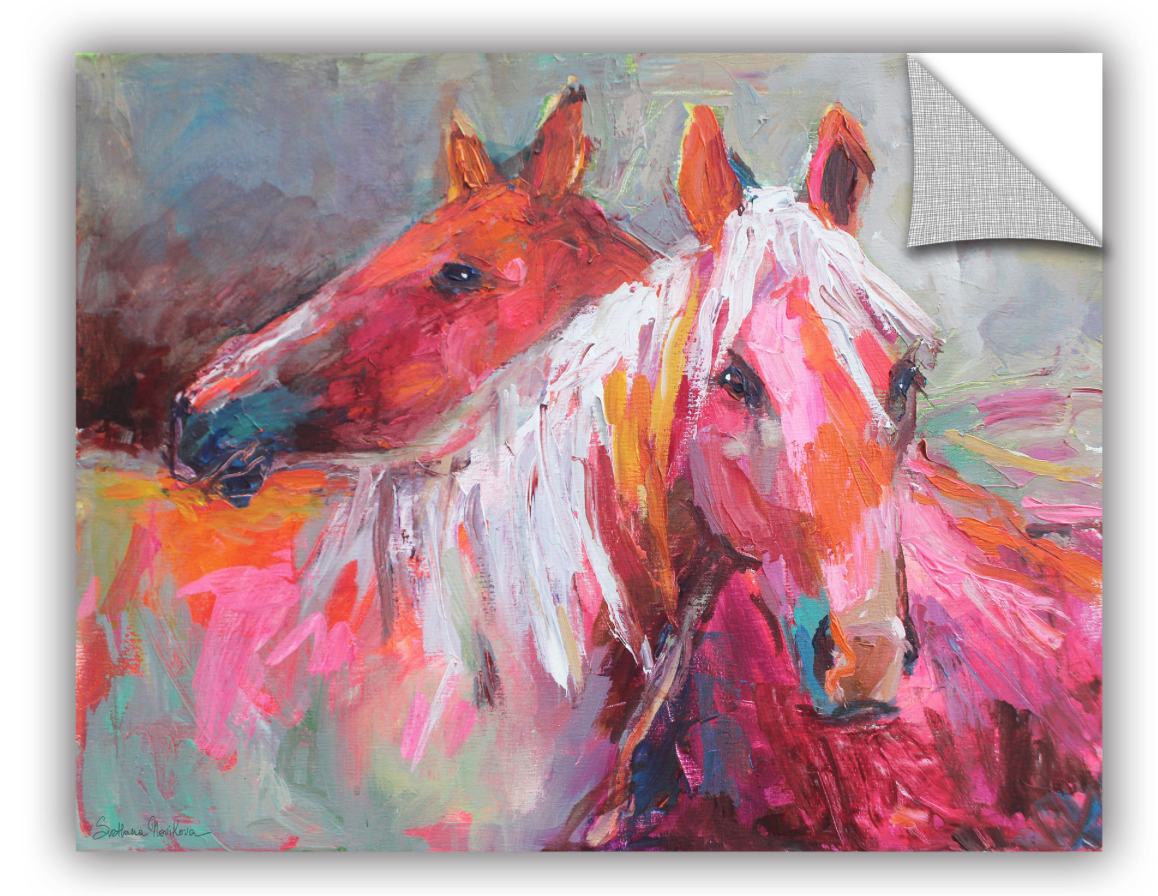 Can you believe a piece this cool is a decal? Available for purchase on Overstock >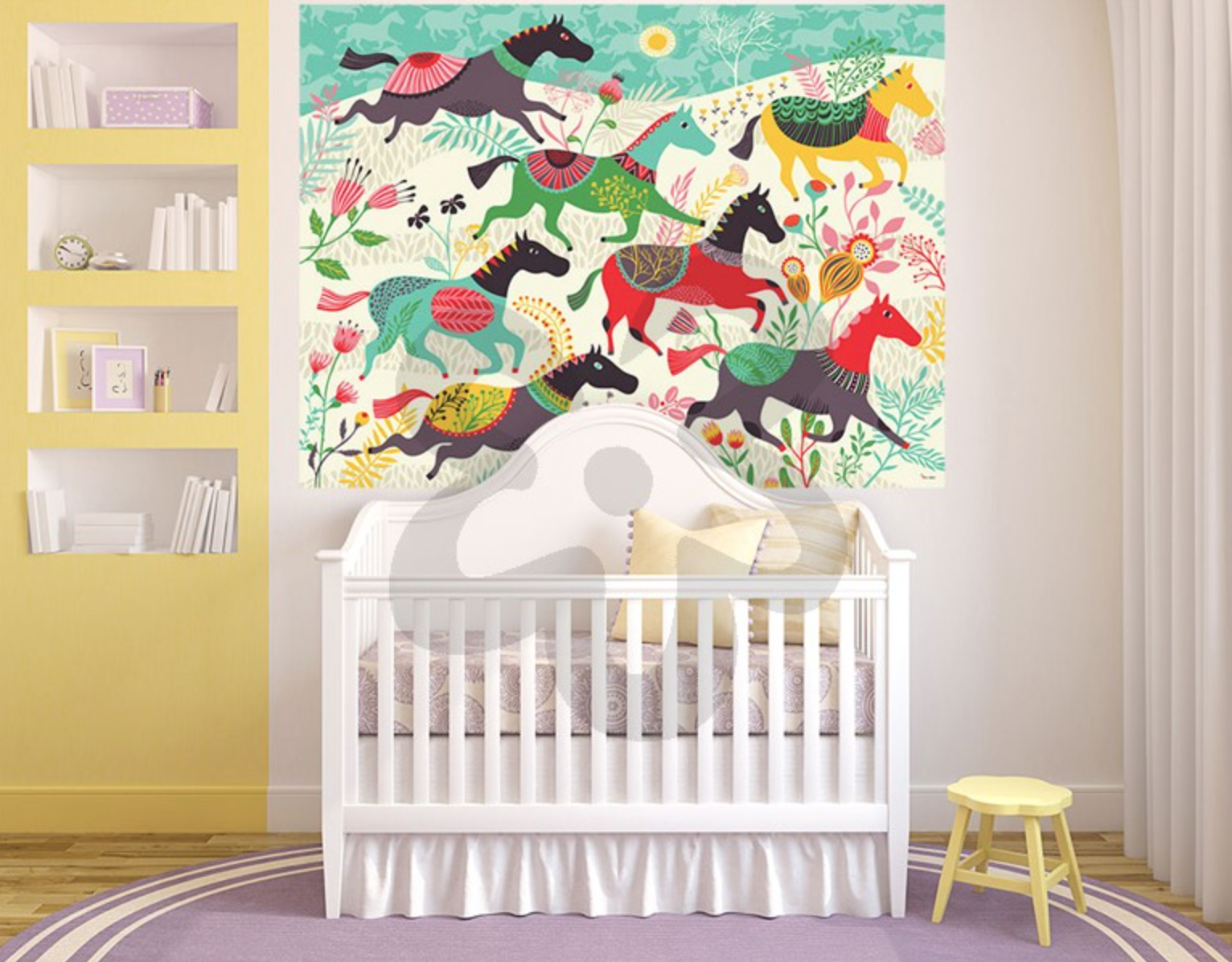 This sweet and colorful art looks great in a nursery or a little girl's room. Available for purchase at Oopsy Daisy >