Chic equestrian coffee table books look great on display and reflect your personal style.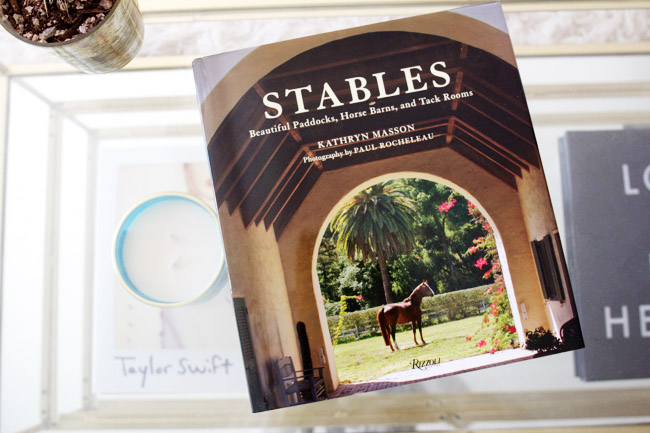 A few months ago I finally upgraded the $5 IKEA side tables I had been using for years. I picked out the gorgeous West Elm Terrace Coffee Table. It comes with three beautiful tiers of glass and a mirrored bottom with plenty of room for styling decor and stacking books. While I can look back at this and laugh now, I went through five coffee tables until settling on this one. I was originally seeking a marble coffee table but after having it break not once, but three times I switched to another medium.
After all of this I came to the realization I didn't have coffee table books! It was time to change that so I picked up a copy of Stables: Beautiful Paddocks, Horse Barns, and Tack Rooms
 for my first book. I haven't had a moment to sit down and read this book in its entirety yet, but I'm looking forward to soon.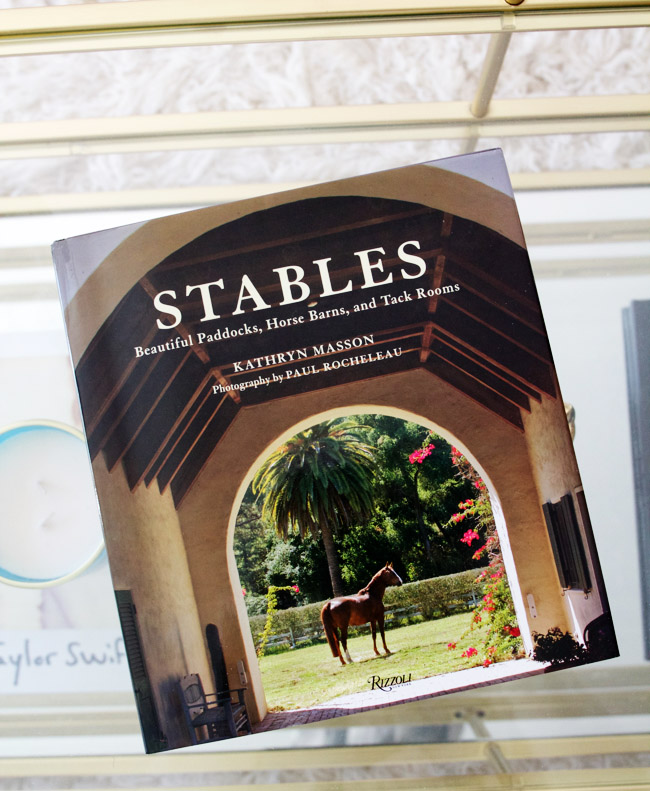 There are a lot of great equestrian coffee table books out there but I thought I would share a few of the other books on my radar.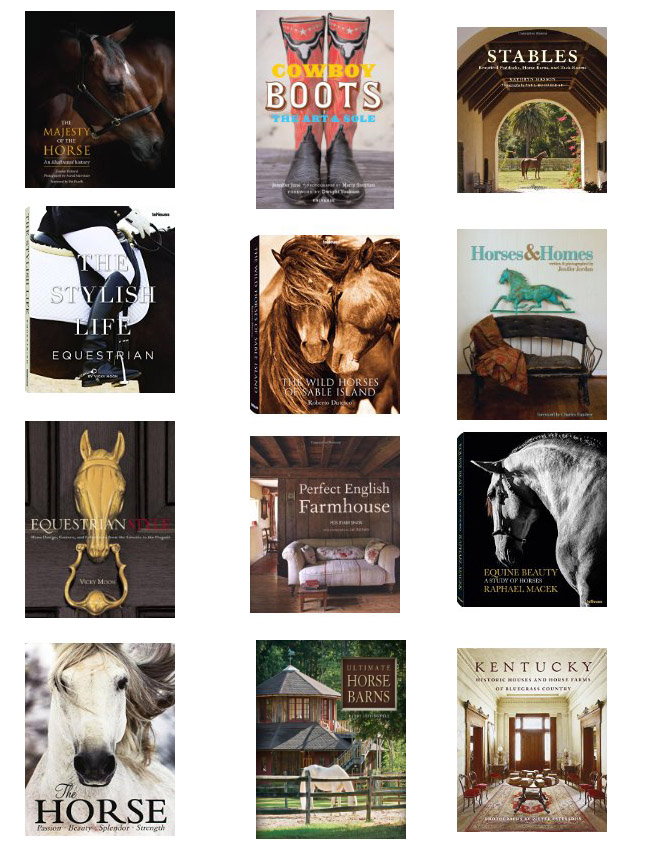 Shop the coffee table books from left to right, top to bottom:
The Majesty of the Horse: An Illustrated History 2. Cowboy Boots 3.  Stables: Beautiful Paddocks, Horse Barns, and Tack Rooms 4. The Stylish Life: Equestrian 5. The Wild Horses of Sable Island 6. Horses & Homes 7. Equestrian Style: Home Design, Couture, and Collections from the Eclectic to the Elegant 8. Perfect English Farmhouse 9. Equine Beauty 10. The Horse 11. Ultimate Horse Barns 12. Kentucky: Historic Houses and Horse Farms of Bluegrass Country
Can you recommend any additional horse or equestrian coffee table books for the home? Be sure to read 12 Western Coffee Table Books for even more options!