Rustic and western coffee table books for the home.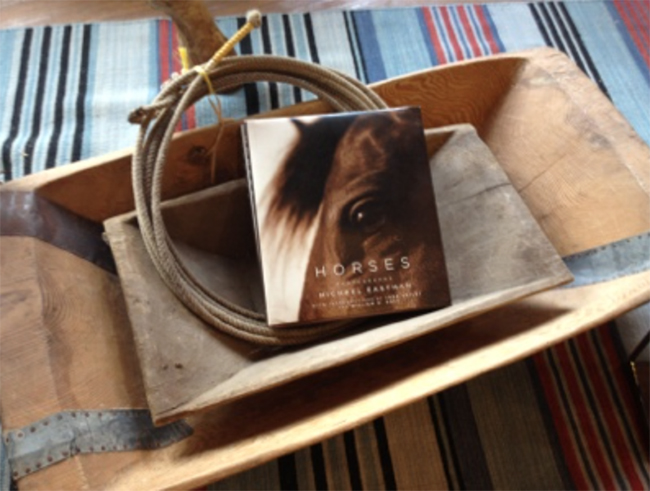 Last month I shared 12 Equestrian Coffee Table Books and my newest book, Stables: Beautiful Paddocks, Horse Barns, and Tack Rooms. I was surprised how popular that blog post was and wanted to do a follow up since my coffee table book obsession is growing!
This round up is dedicated to western coffee table books. From cowboy boots to log cabins and western decor, these books are loaded with dreamy images to make great conversation starters with guests and inspire you.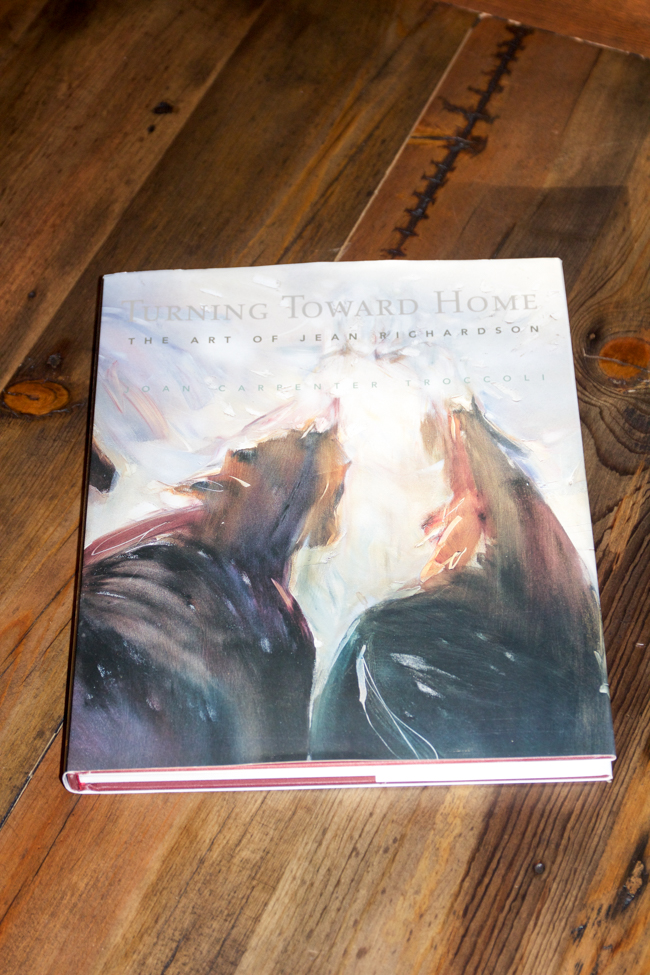 While I was at Triple Creek Ranch, I snapped this shot of Turning Toward Home: The Art of Jean Richardson. Jean's art is absolutely beautiful. This book was well worth the flip through and worthy of inclusion here.
For the fashionistas, I included Art of the Boot and a couple other books on western clothing history. There are also two books for my Molesworth fans, speaking of Molesworth it's worth revisiting this blog post; Design Trends: New West Furniture Rides Again.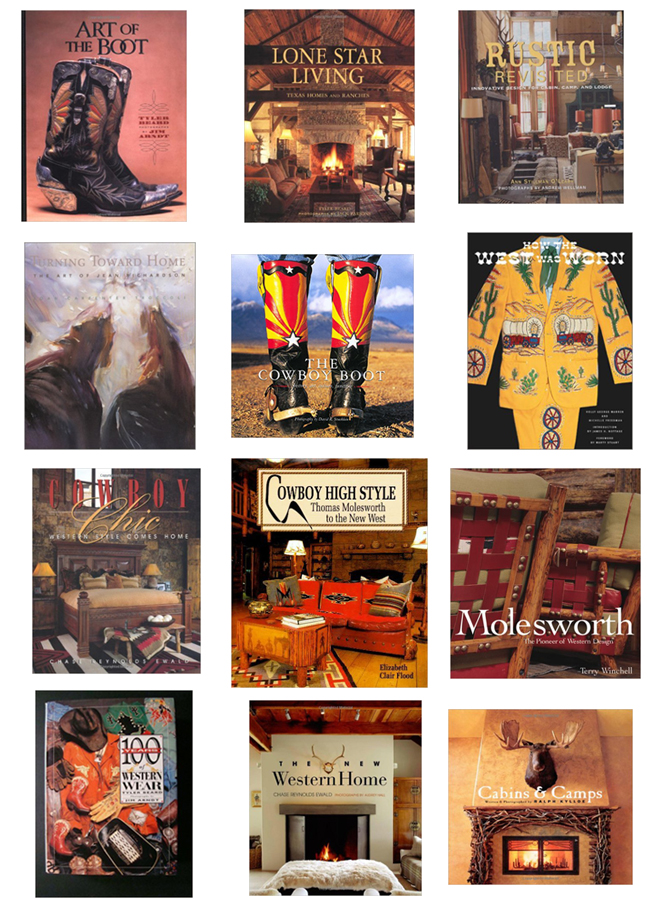 Shop the coffee table books from left to right, top to bottom:
Art of the Boot 2. Lone Star Living: Texas Homes and Ranches 3. Rustic Revisited: Innovation Design for Cabin, Camp, and Lodge 4. Turning Toward Home: The Art of Jean Richardson 5. Cowboy Boot: History, Art, Culture, Function 6. How the West was Worn 7. Cowboy Chic 8. Cowboy High Style: Thomas Molesworth to the New West 9. Molesworth: The Pioneer of Western Design 10. 100 Years of Western Wear 11. The New Western Home 12. Cabins and Camps
Can you add an more western coffee table books to the list?