Fringe is always a good idea!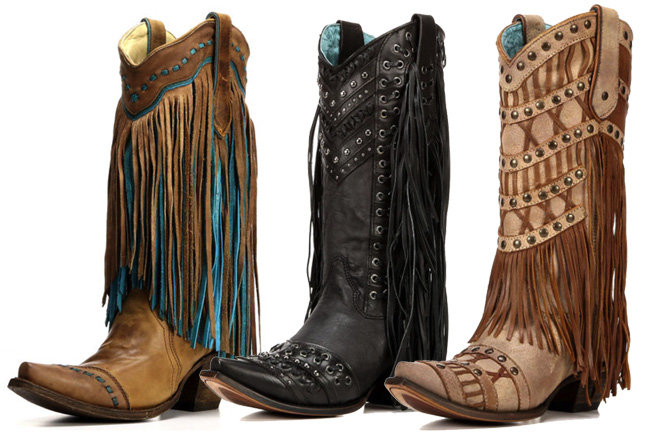 Fringe accessories come and go in and out of style in mainstream fashion every year, but fringe is always in for me. The feature on 12 Pairs of Fringe Cowboy Boots was so popular (over 1k pins to this date) that I had to share some new styles. Drool and shop with me now 😍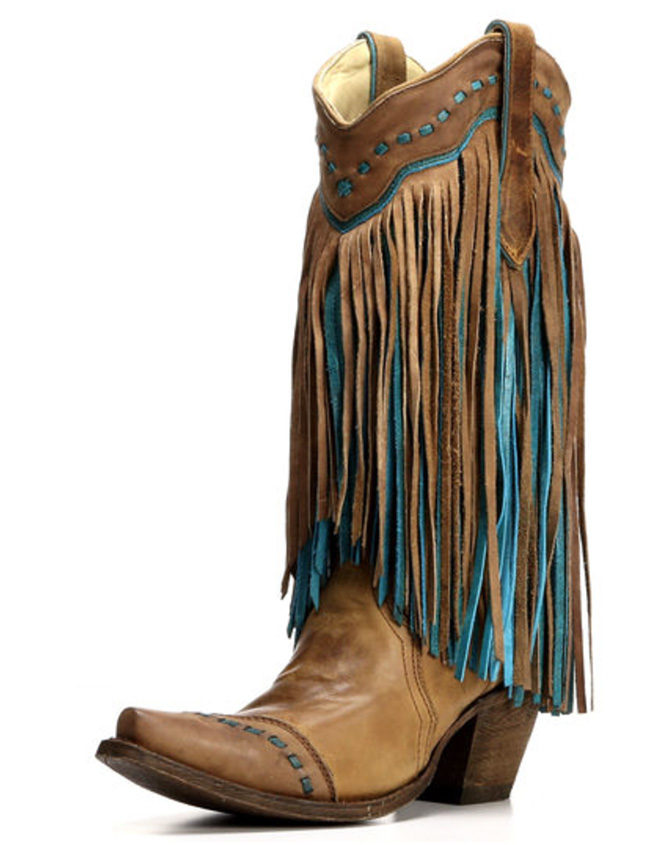 These Corral fringe boots feature tan and turquoise fringe with snip toes, and 13 inch shafts. They offer a perfect pop of color and are really versatile.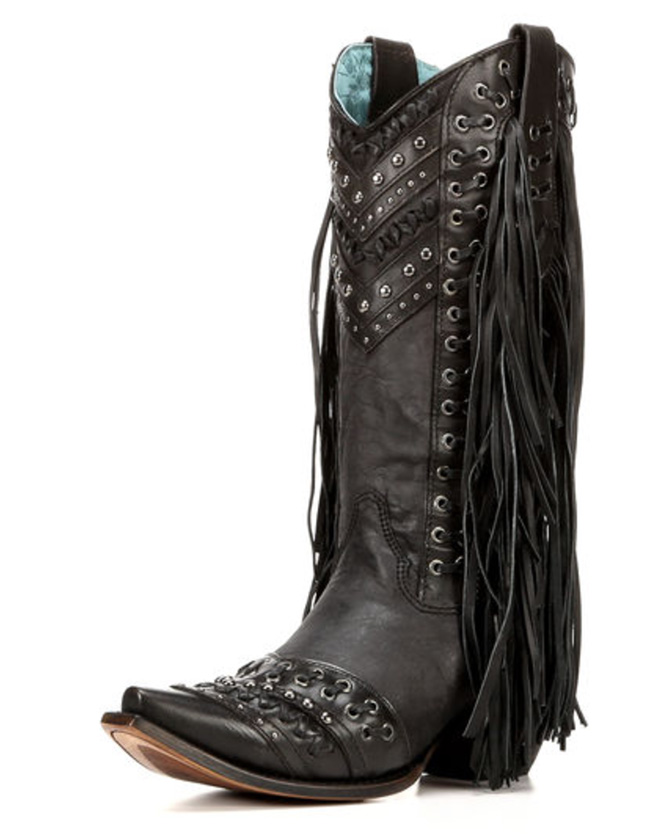 It's hard to say no to a pair of black cowboy boots; these Corral boots are edgy and perfect for the cowgirl who wants to channel her inner rockstar.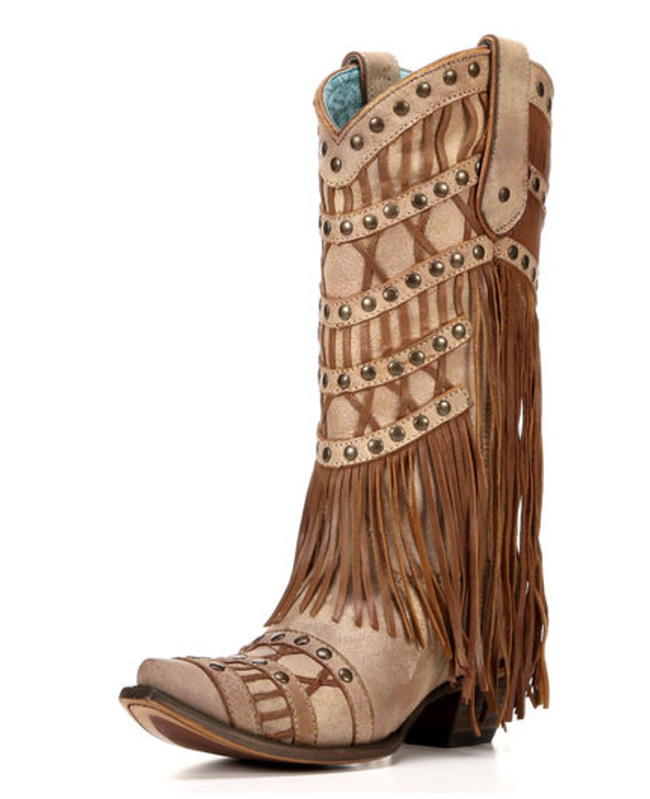 My favorite pair of boots are these fringe and stud boots by Corral. They have a southwest style that I can't get enough of.
Which pair of Corral fringe boots are your favorite?