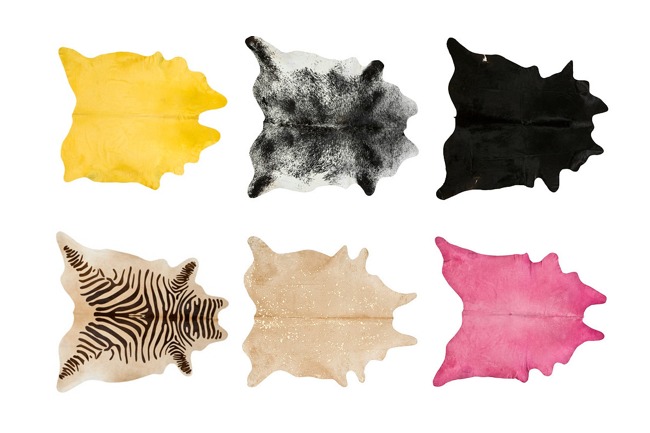 My love affair with cowhide rugs and cowhide continues… While I lived in NYC I was convinced I would buy a rug for the kitchen but I never had the time. Now here in Santa Monica, I am currently living in an unfurnished apartment with an air mattress until my stuff comes from New York. I day dream about decorating this place all the time and let me tell you, there is a perfect spot here for a new rug.
All I know is it is going to be a very non traditional rug, something bold, something fun. Here are my current inspirations from Pinterest.
Shop Rugs Below:
Get Room Inspiration Below: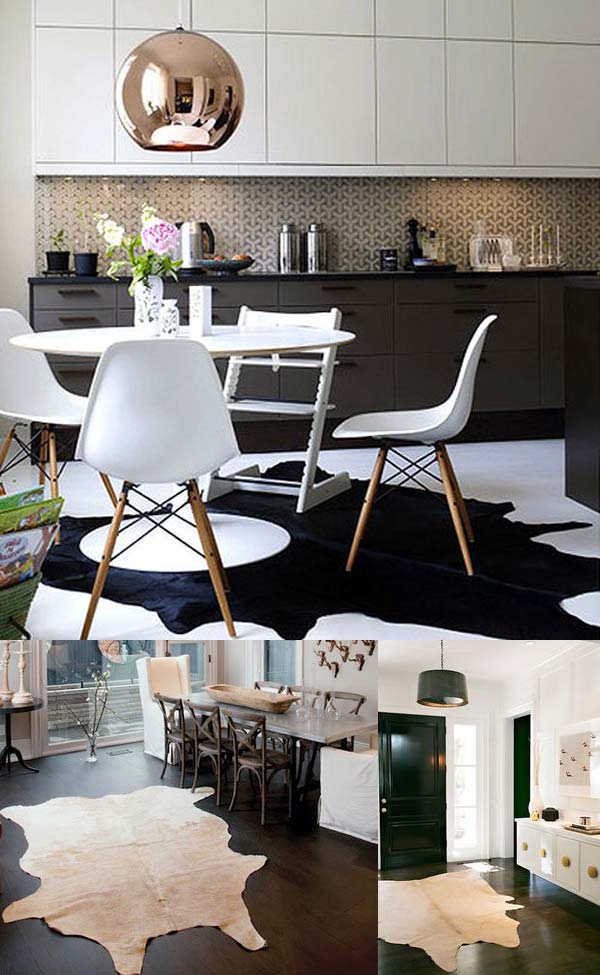 A solid black rug makes a big statement but so does a tan rug with a little gold metallic acid wash.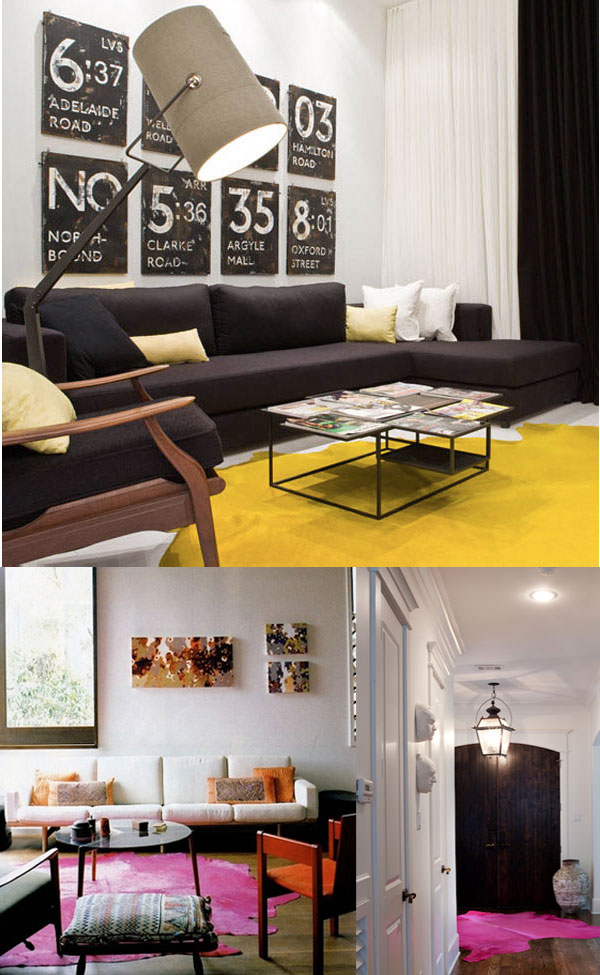 Yellow and pink are just about as bold as they come.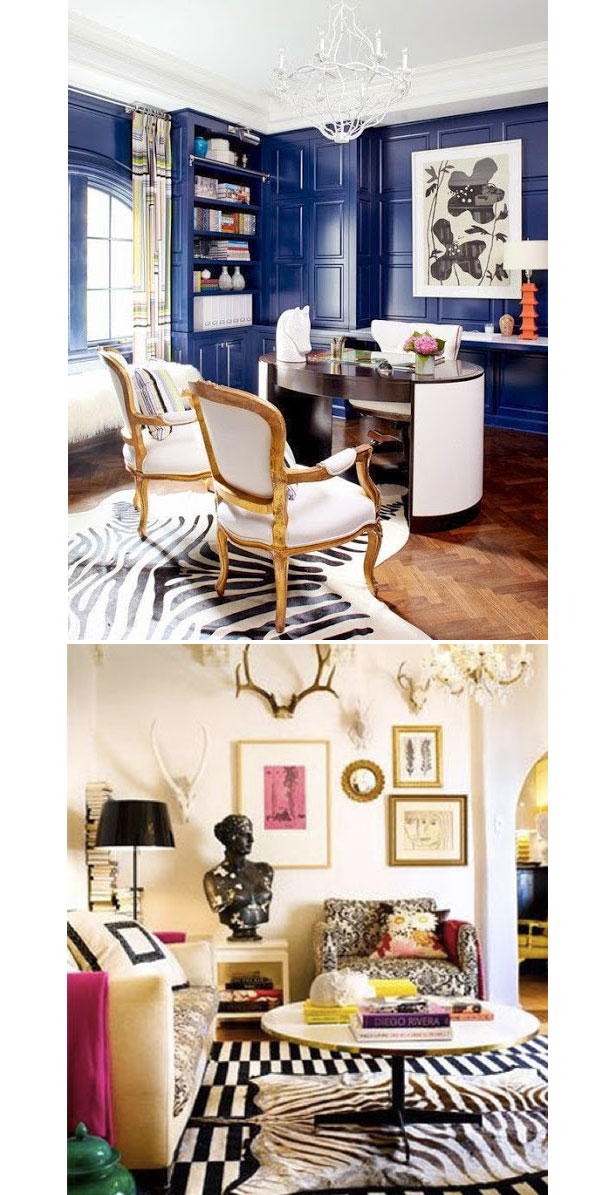 Zebra stripes also intrigue me.