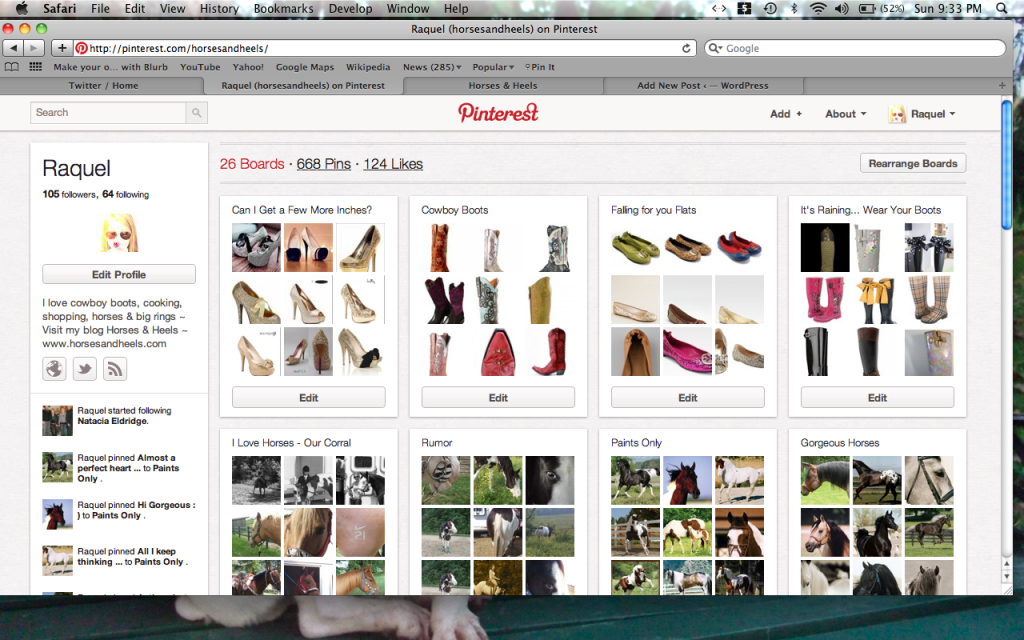 Do you pin?? Or am I speaking in a foreign language to you? One of the places I would like to invite you to come follow me is on Pinterest. I have a lovely collection of boards that you might just love, from heels, flats, cowboy boots, to gorgeous horses & tack.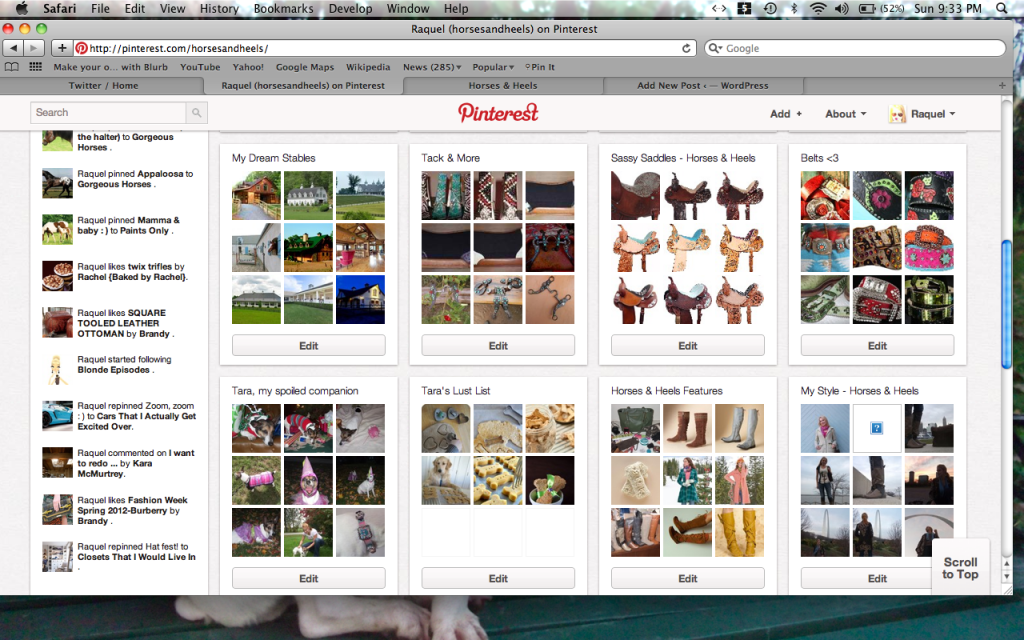 These are a few snap shots of my Pinterest boards. Side note, I've just discovered that Command + Shift + 3 = a photo from your desktop on your Mac Book… I'm not exactly a quick one when it comes to technology. I love the sound of the photo being taken & I love pushing those three buttons, it's going to be dangerous in a good way.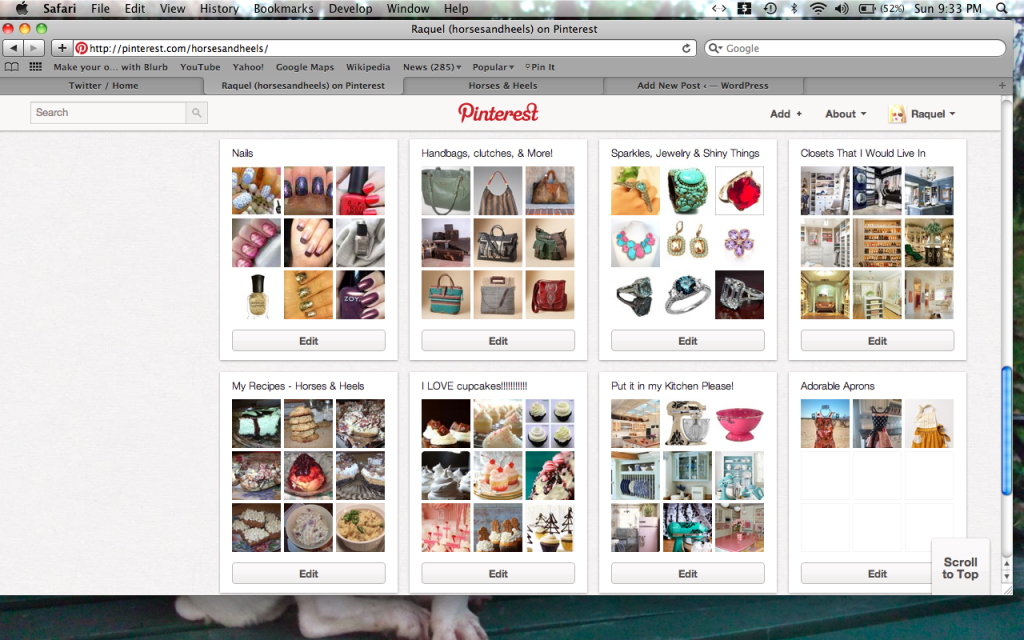 Oh & by the way, the dog feet underneath everything is just my desk top background, Miss Tara. Any how, I hope you will join me on Pinterest & also if you want to leave the links to your profiles on Pinterest in the comments section, I will check them out too! I've got to get back to cleaning, but we all need a little pinning break sometimes. Oh & of course, Happy New Year's! I can't wait to share with you what is in store for 2012, but that is another day of course!
Oh & one more time, find me on Pinterest here.