Happy Friday everyone, hope you are enjoying what is left of it & have an amazing weekend ahead of you. Tomorrow finally brings on the start of the spring/summer horse show season. I am so excited for tomorrow!
I have an early morning ahead of me, a long day in cowboy boots & lots time will be spent in the saddle. There will be plenty of photos to follow & lots of twitter updates @CityMeetCountry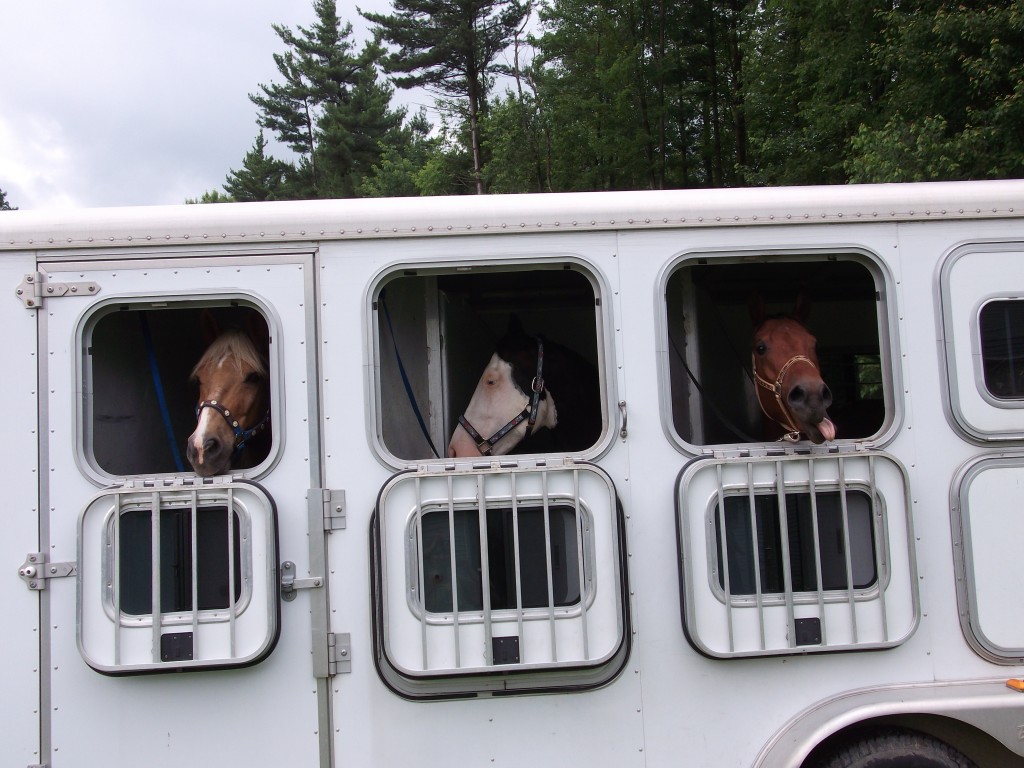 This photo is from last year, the horses patiently waiting to get off of the trailer.
From left to right~ Topaz, Rumor & Chingy.
Have a wonderful weekend!