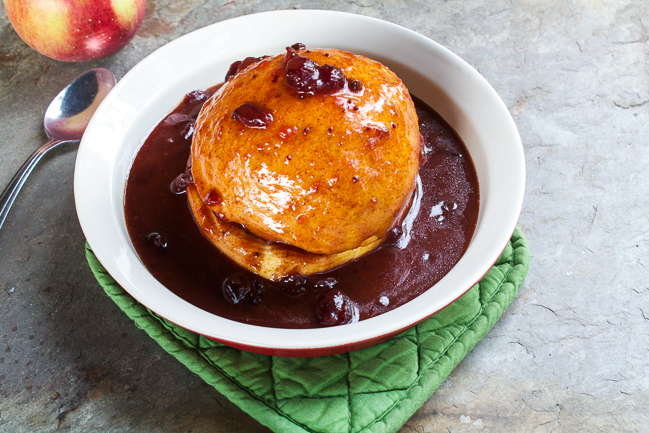 Breakfast is served. Or dessert. Maybe even a snack. Apple Dumplings are one of my favorite comfort foods when the weather gets colder. I prepped these last night & I threw them in the oven this morning, fifty minutes later the kitchen smelled better than a cinnamon candle & breakfast was done.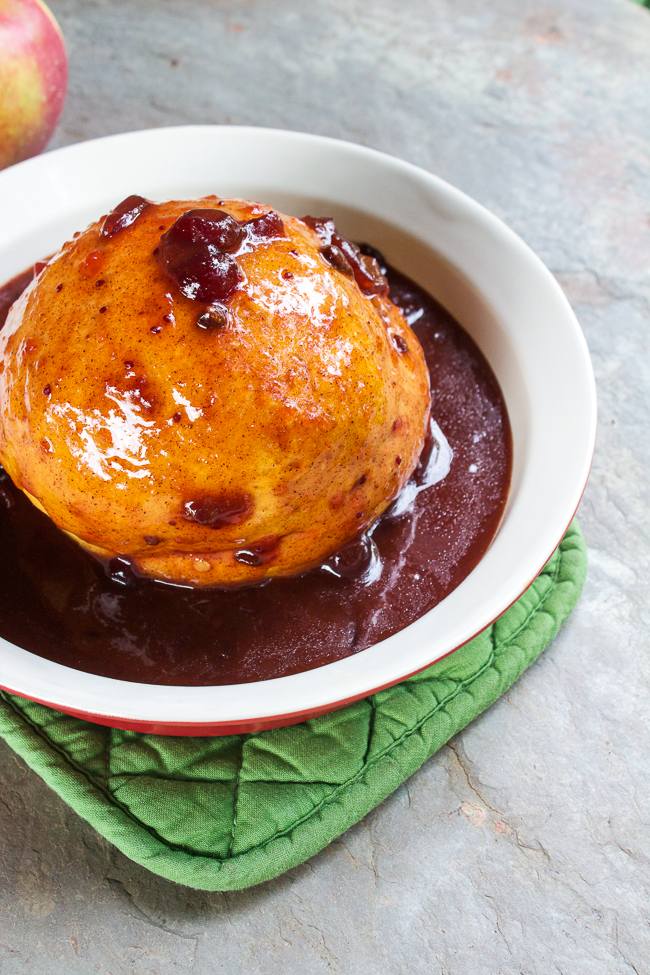 If you have never made these before, you are missing out. You only need a few ingredients & minimal effort to make Apple Dumplings that are guaranteed to get rave reviews.
Apple Dumplings with Cranberry Cinnamon Sauce
Apple dumplings with a cranberry cinnamon sauce.
Serves:
4 apple dumplings
Ingredients
4 medium sized apples, any variety
1 can of biscuit dough - I use Pillsbury Grands because they have 8 biscuits & I use two biscuits per apple.
Cranberry Cinnamon Sauce:
1 12 ounce can of whole cranberry sauce
1 cup of water
1 teaspoon corn starch
¼ cup of sugar
2 tablespoons butter
2 tablespoons ground cinnamon
Instructions
Pre heat your oven to 300 degrees.
Wash, core & peel your apples.
Peeling the apple is optional, I really don't mind the skin left on but it's up to your preference.
Use two biscuits to cover & wrap each half of the apple completely.
Press the ends of the biscuits in the middle together tight, they may separate in the oven a bit if you don't.
Place the biscuit wrapped apples in an oven safe pan sprayed with cooking spray & poke a few holes in the tops with a fork.
Bake for about 50 minutes or until the apples are soft & cooked. Poke with a fork to test them.
Combine cranberry sauce, water, corn starch, & sugar in a sauce pan.
Cook over a heat low & stir until you break down the cranberry sauce.
Stir in butter & cinnamon.
Bring sauce to a boil & remove from heat.
When your apples are 5 minutes away from being done, cover them with sauce & bake for 5 minutes.
Serve hot & enjoy.
Nutrition Information
Serving size:
1 apple dumpling