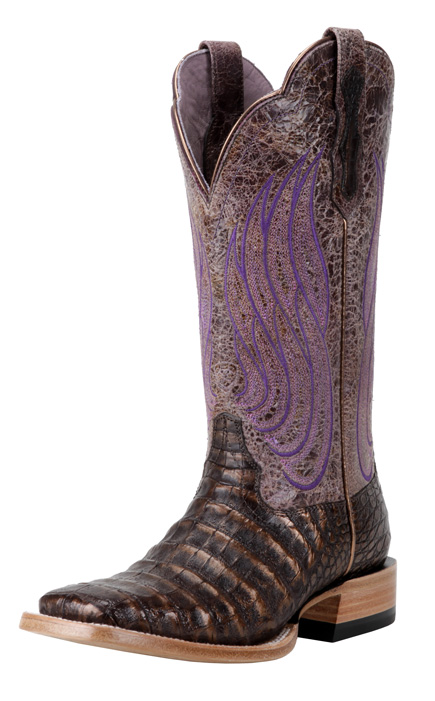 Welcome back to another Monday, I'm happy to be sharing something new from Ariat. This boot is the Nitro Caiman Belly & it will be available October 2012 with a retail price around $500. Yes, I know fall is still not something we are even thinking about but I love to share new things! These boots are pretty & have just a touch of a metallic shimmer to them.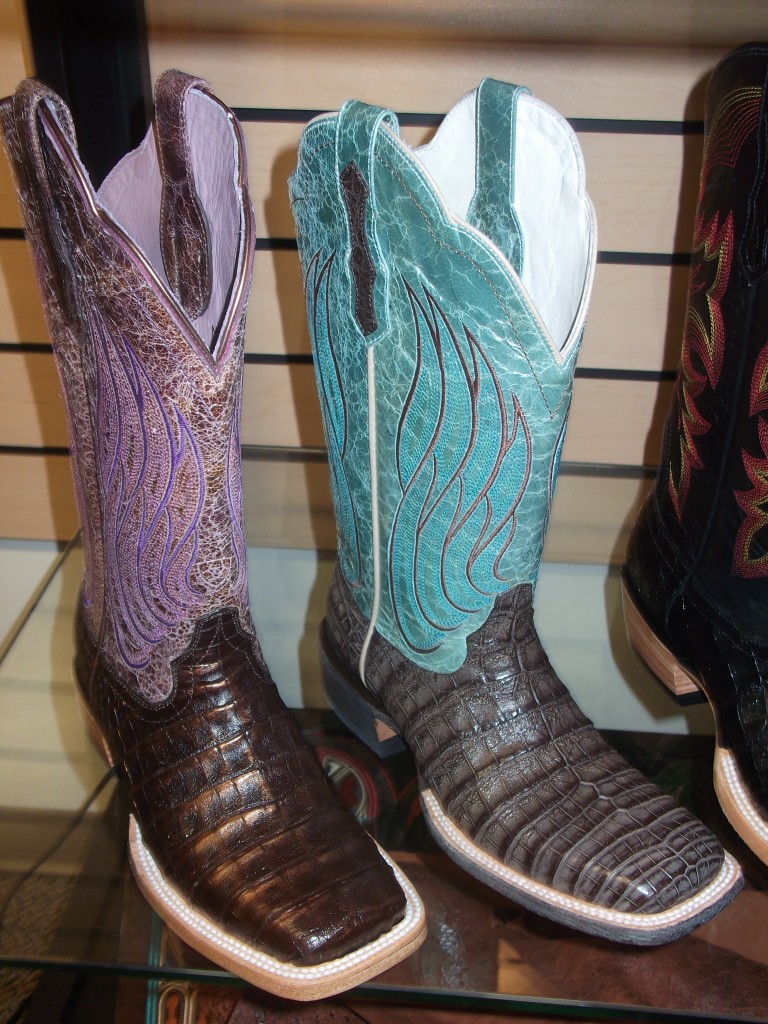 They also come in turquoise! Here they both are on display at WESA.
So remember these are not in stores yet, (October 2012) but this should give you plenty of time to save up for them.
What do you think?
1st photo provided by Ariat & 2nd photo taken by me