This is what I'm eating right now…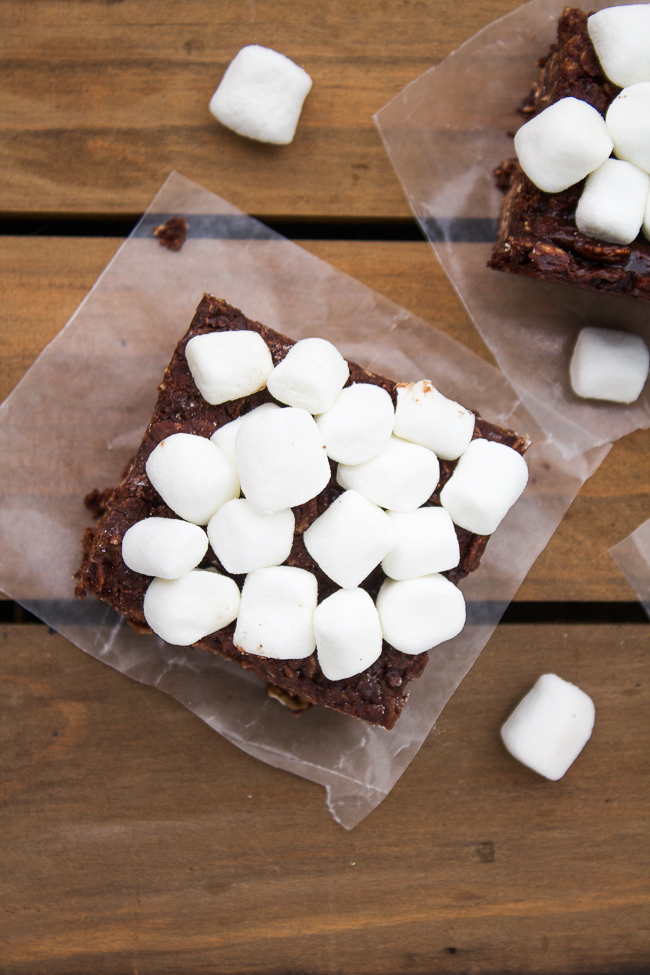 They are in our hotel room fridge & are the perfect chocolate fix with a touch of peanut butter. I made these a couple of days before we left for Quarter Horse Congress & they travel really well.
No Bake Marshmallow Bars
Chocolate no bake marshmallow bars with just a hint of peanut butter.
Ingredients
2 cups white sugar
½ cup coco
1 stick butter
2 tablespoons peanut butter
½ cup vanilla yogurt
3 cups quick oats
1 cup chocolate chips
2 heaping cups mini marshmallows
Instructions
In a medium saucepan combine the first ingredients; sugar, coco, butter, peanut butter & yogurt. Melt the ingredients & bring them to a boil, then remove from the heat.
Add the oats & mix well.
I let the mixture sit for about fifteen minutes & then add the chocolate chips, you don't want them to melt from adding them too soon.
Pour the mixture into a 9?x 9? baking pan, even it out & top with mini marshmallows & done!
Refrigerate for at least three hours before serving or cutting them up.