I'm getting a little thing called spring fever, we are being bombarded with new styles, designs & I cannot wait to say good bye to my winter wear (it's been fun, but I think I'm ready to move on). Speaking of spring fashion, you can catch me guest posting over at The North Carolina Cowgirl's blog. Be sure to check it out & read about new fashion trends & some of my personal favorites. Over there I talk about my jewelry predictions for spring, I'm seeing big, bold & bright colors. Say bye to lots of sparkle & hello to lots of bold stones & hand painted items.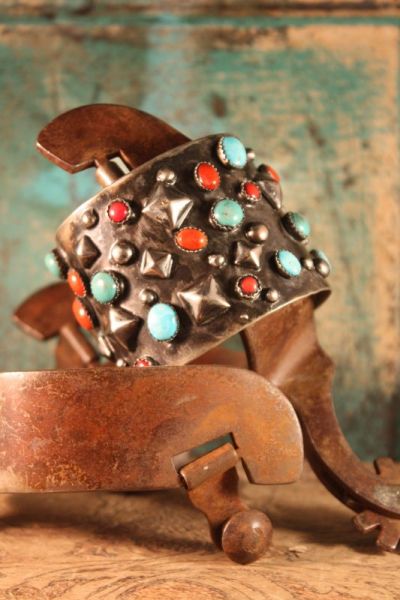 I previously posted about The Mad Cow Company here before & I just love this turquoise & coral cuff.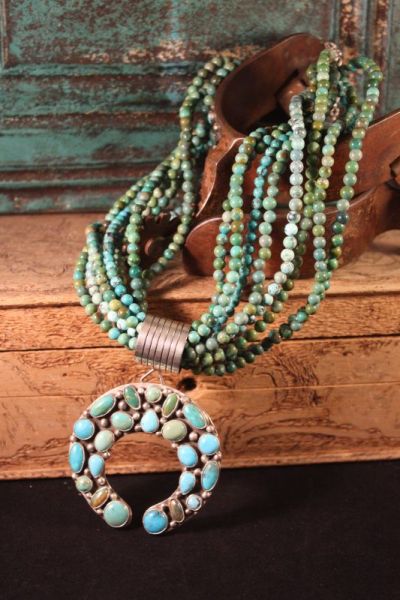 This is a Rocki Gorman piece that I love & I'm recently obsessed with her pieces.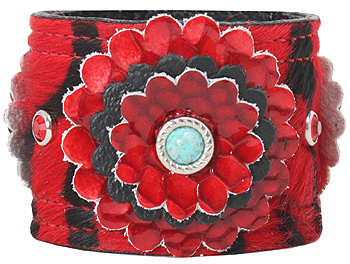 Do you love red? This cuff from Double J Saddlery is unique & pretty. I love that there is turquoise incorporated in the cuff as well!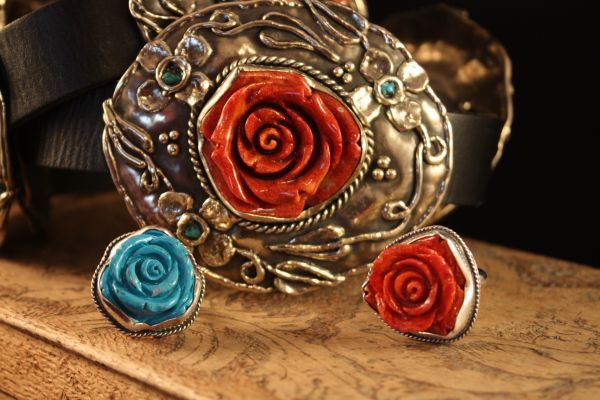 Last but not least, make sure you add some rings. These are carved turquoise & coral rings by Paige Wallace, another great pick from Cowgirl Kim!
I also have another thing… it's called shopping fever & it have been steadily growing into a serious condition. I may loose it any day & go on a spending spree.