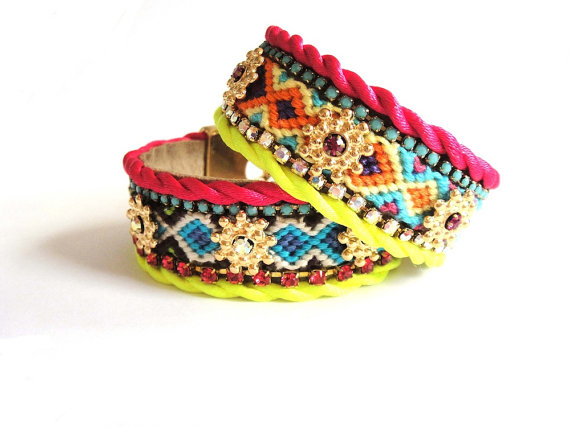 Hey there Friday! The weekend is shaping up to be a good one, the Pete Oen barrel racing clinic is sure to keep me busy & I'm planning on taking lots of photos this weekend & experimenting with new recipes. Not to mention the usual cleaning that I must do, but that's boring so I won't talk about it.
Right now I'm accessory raving over some awesome bracelets that I found on Etsy. I don't spend nearly enough time searching through Etsy & it's the perfect place for finding unique items. These bracelets are from the Netherlands, the store is called OOAKjewelz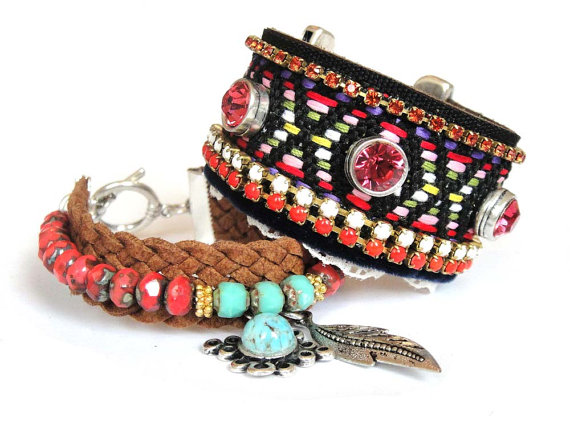 I love the navajo style bracelets with turquoise. They are a bit pricey but I'm just digging their style, & as I always say, accessory splurging is okay! Not to mention these are one of a kind pieces & sure to turn heads.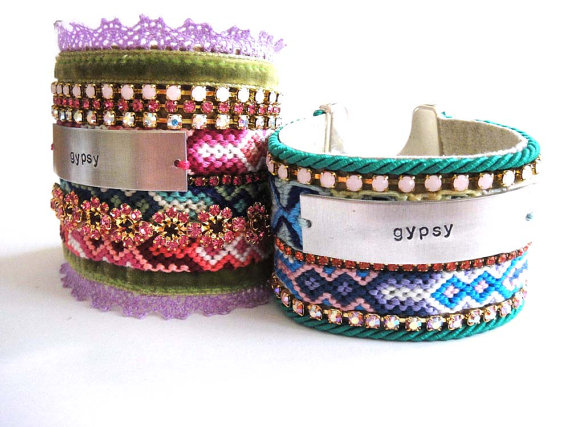 I found lots of Gypsy Bracelets too, while they do call their style Bohemian quite a few of their pieces would fit my style as well. The shop makes other jewelry as well, but I'm just bracelet smitten right now.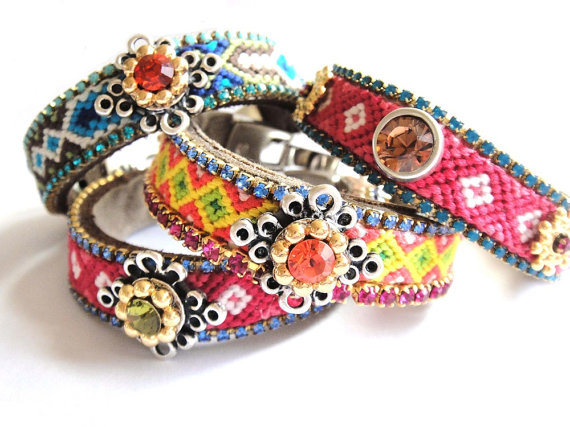 These are friendship bracelets & you can have them customized by picking out the colors & crystals that you want.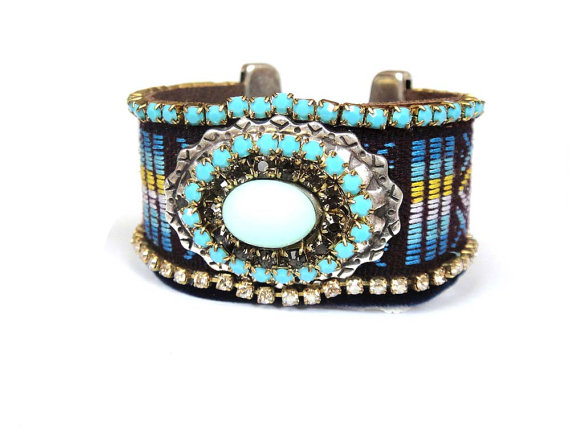 Another very pretty piece, I'm loving the blue color combinations.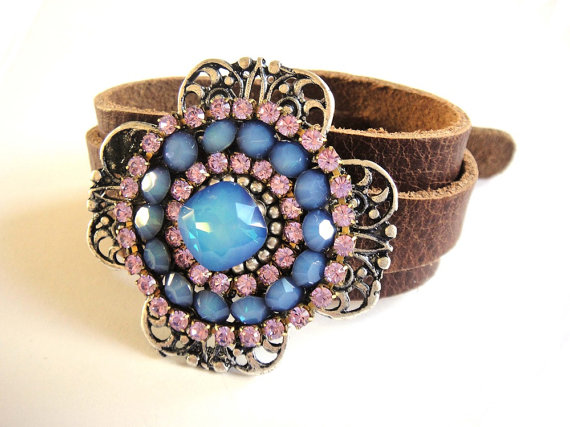 And last is this leather cuff with crystals & stones. GORGEOUS!
Don't you just feel like shopping now? I can't this week so I'm encouraging you to & I will live vicariously through you, okay?