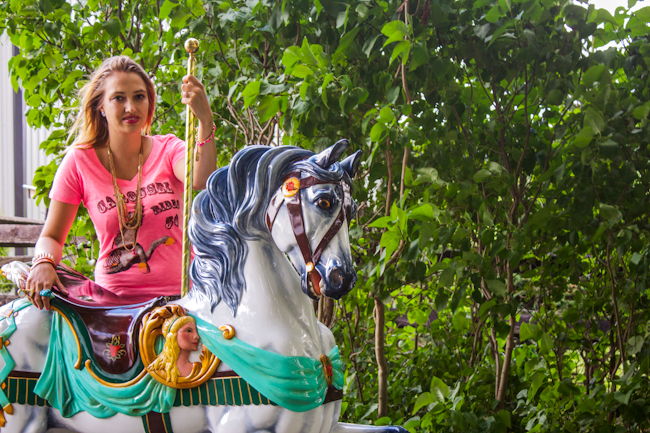 Does anyone feel like a carousel ride? The inspiration for this photo shoot are these new tee shirts by Hot To Trot Apparel, a brand new clothing company that creates designs for the horse lover. It only seemed appropriate to photograph my "Carousel Rides" tee-shirt with an actual carousel horse.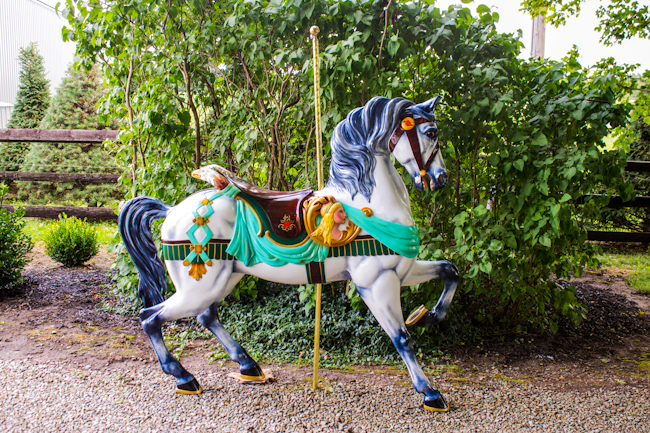 This horse belongs to my mom, she has traded in her real ones for horses that require "lower maintenance".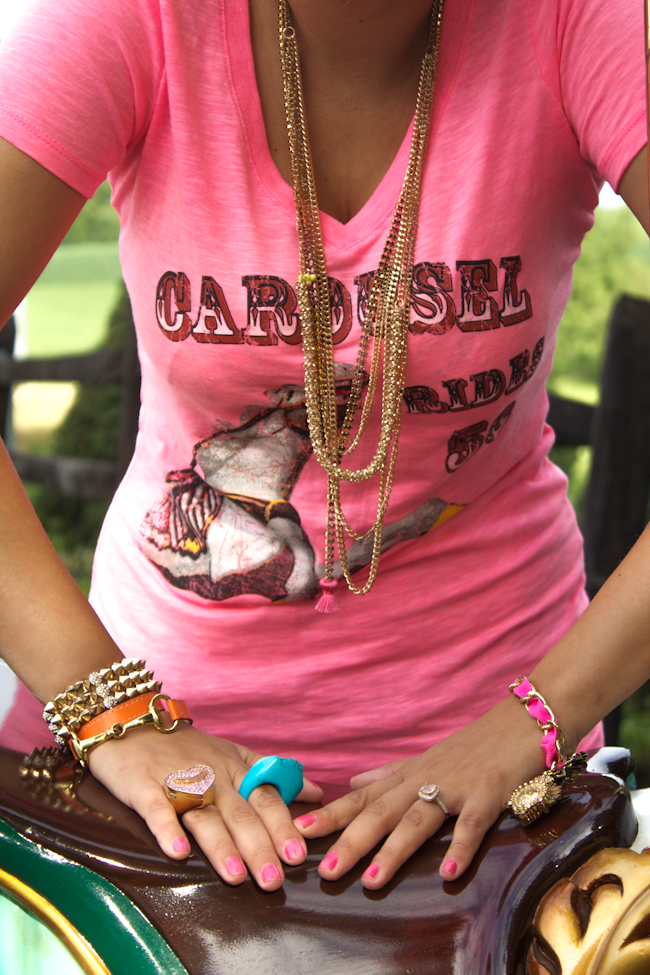 The carousel tee also comes in long sleeves & burn outs as well. The design is so fun, it's vintage & playful. I suggest wearing a lot of jewelry & accessories to go with your tee while you wear it out & about.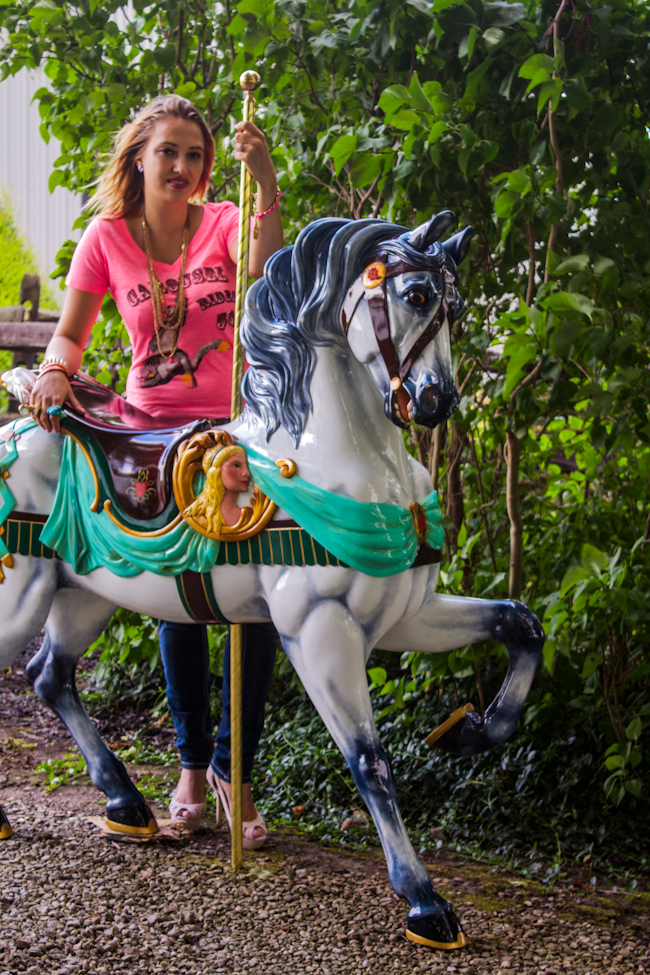 Of course Hot To Trot Apparel has quite a few other fun designs that you must check out! And for the month of August they are offering free shipping so don't miss out!
The back of the tees read "Hot To Trot".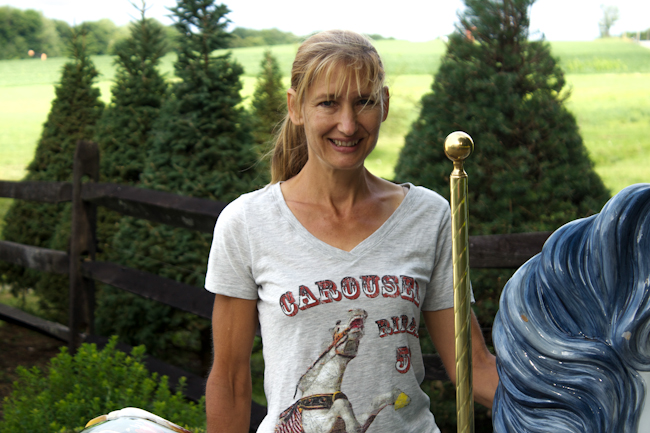 Thanks Mom for letting me use your carousel horse & helping out! She is wearing the heather gray Carousel Ride tee-shirt.
Be sure to check out Hot To Trot Apparel online & follow them on Facebook for the latest updates.
Shirts c/o Hot To Trot Apparel