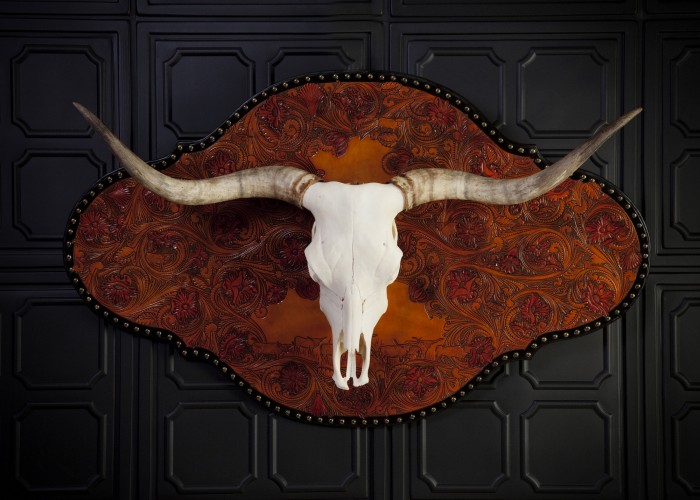 I love leather.
I love the look, the texture & of course the smell of leather. Am I the only one who wishes the smell of new leather will never go away? Today I wanted to share the amazing work of Clair Kehrberg Fine Leather Art.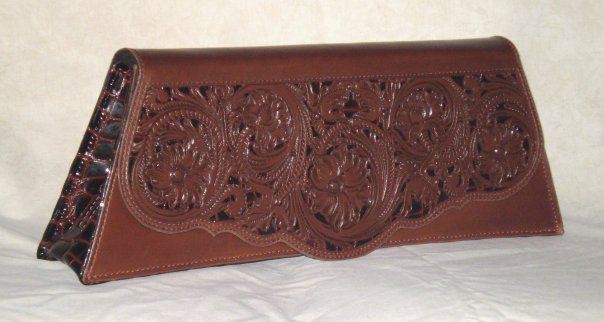 Clair is a hard working & talented artist & designer. She embraces the ranch lifestyle & has a passion for turning plain, untouched leather into gorgeous pieces. If you visit Clair's website you can see some of her available work & past creations.
Here are some pretty lavender chinks with stunning details. Clair's horse Butters does a great job showing them off.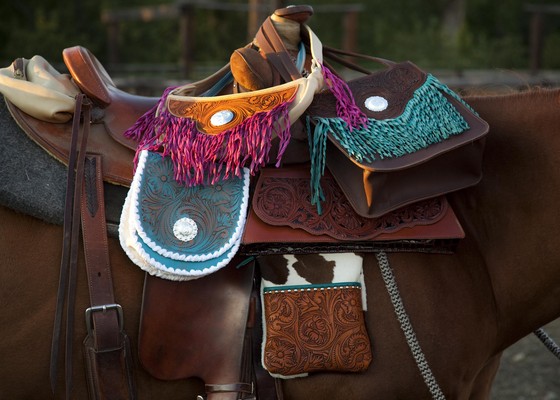 Handbags anyone? I'll take two or three ; )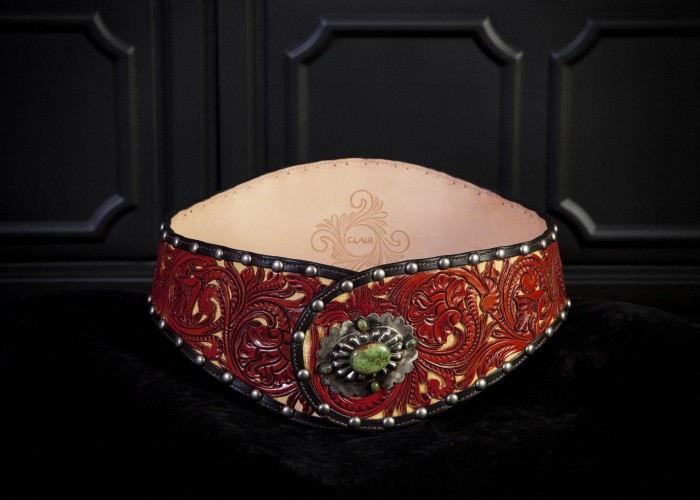 From belts to saddles, to brief cases, cuffs, bags, chinks & anything else you could dream up of.
To sum it up, you need to check out Clair Kehrberg Fine Leather Art & yes, I love leather.
Photos from Clair Kehrberg Fine Leather Art