Shop for these boots at Lucchese.com >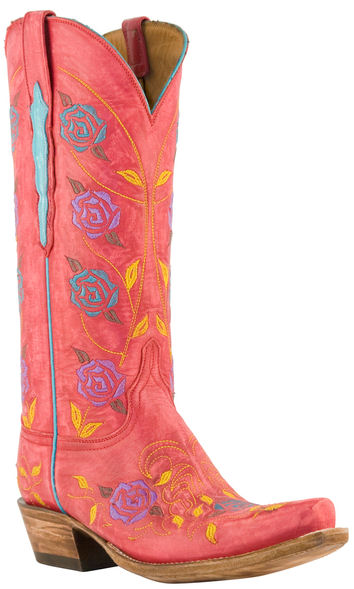 These boots make me smile, I love the bright colors. I found these Lucchese Classics at CJs Lucchese Boots. Actually I found lots of great Lucchese boots at CJs that I haven't found anywhere else before. If you are looking for something extremely unusual, you might want to check out the rest of their boots.
This boots features the Cindy Stitch Pattern with Destroyed Red Tristan Goat. The flowers are super pretty & I love the fact that the leaves are yellow. You can see accents of turquoise along the piping & upper half of the boot.