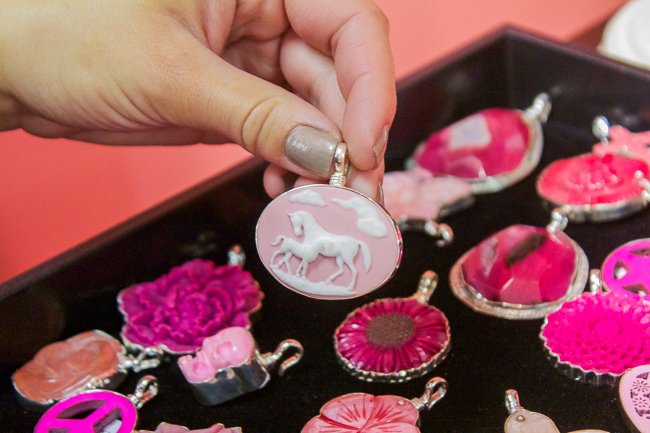 Bright colors, big pieces & hundreds of options. That is exactly what you get from Coreen Cordova & her wonderful pendants & necklaces. If you are not familiar with Coreen's work, you can check out her website or read the Designer Spotlight feature Horses & Heels did on Coreen a few months ago.
Above are a variety of pink pendants including a pretty mare & foal, perfect for spring.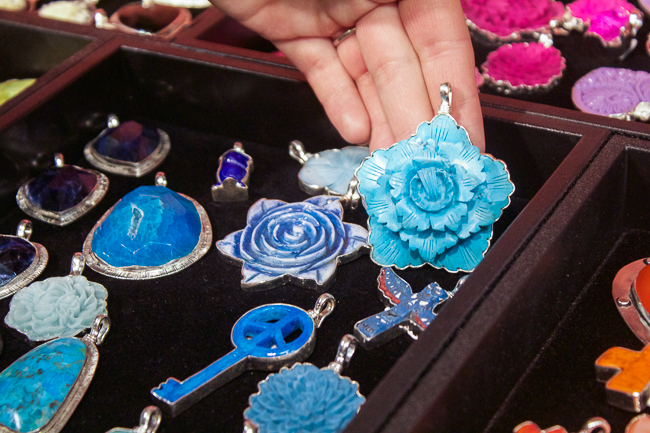 There were tantalizing blues & shades of turquoise.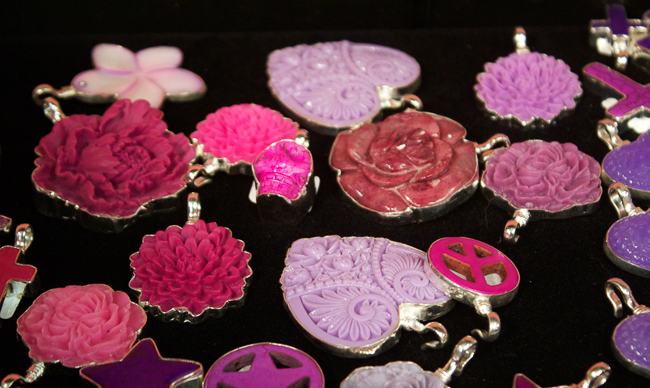 Plenty of pretty pinks & shades of purple.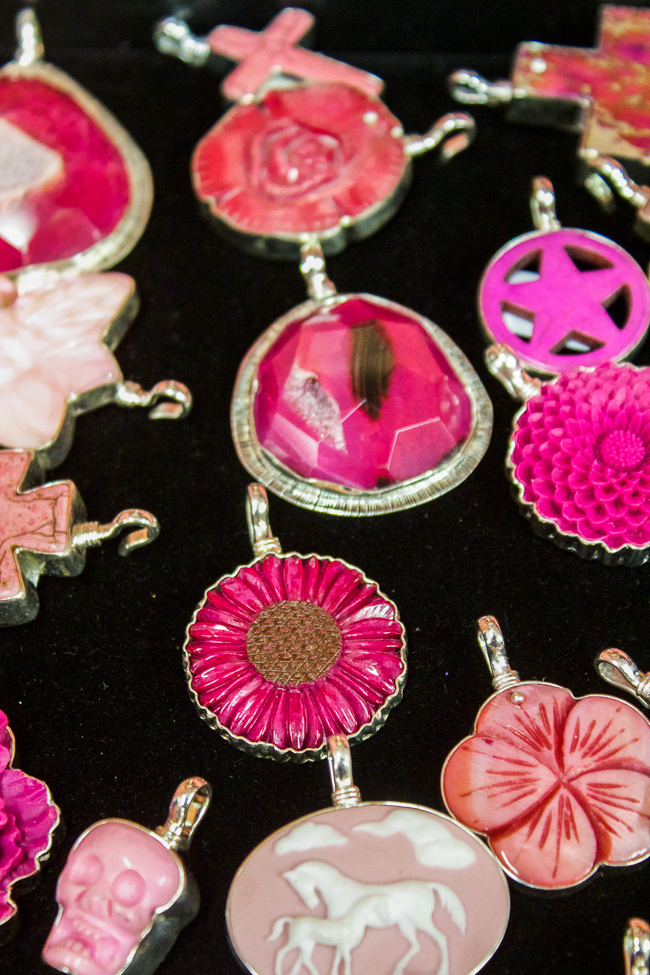 Coreen has so many beautiful pieces that it can be overwhelming & hard to pick out a favorite.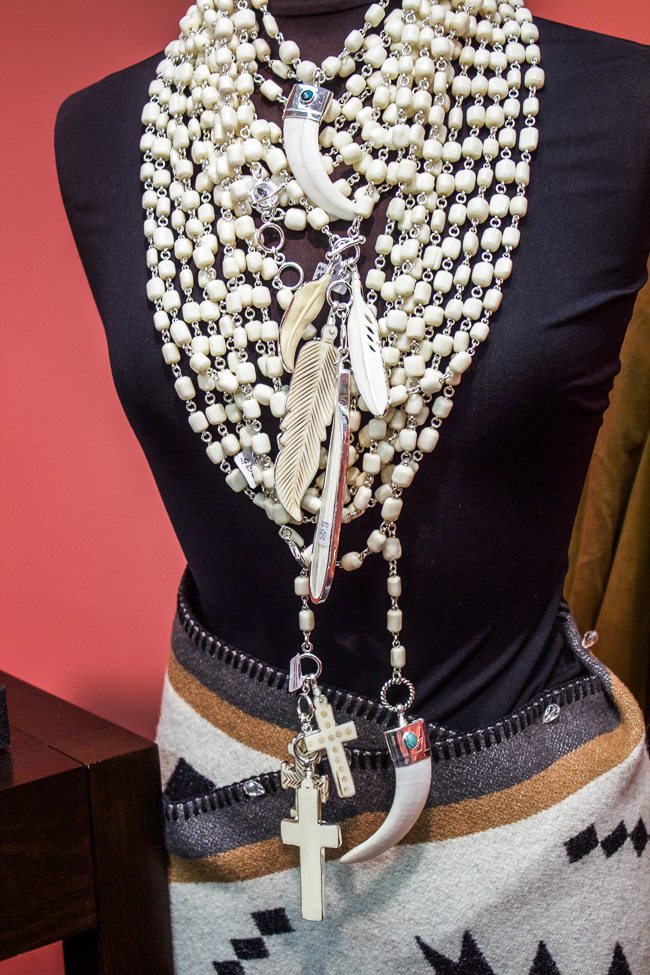 This long & layered necklace is absolutely beautiful.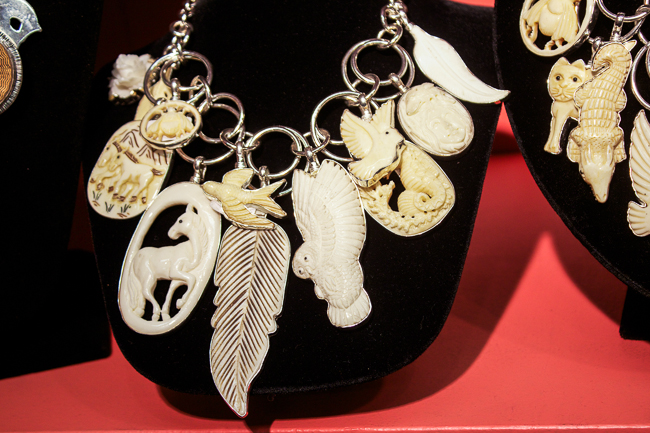 Bone & creme pieces displayed on a necklace.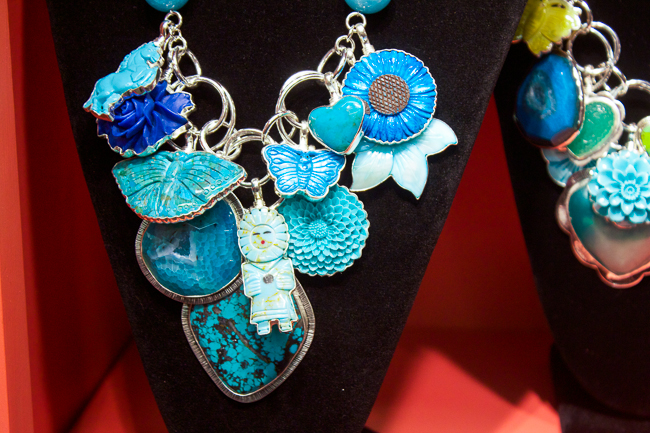 Beautiful blues.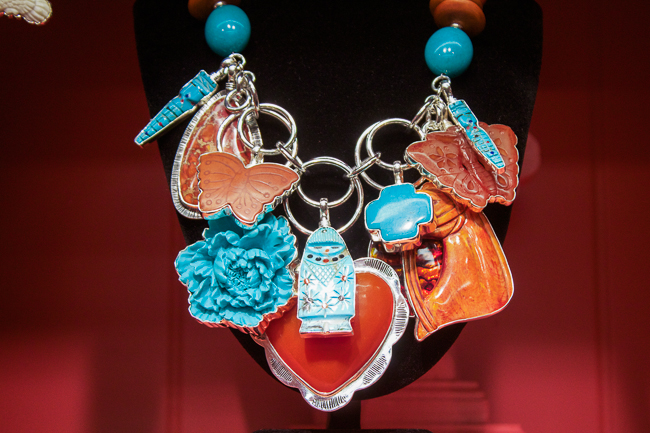 Mixed blues & red orange pieces.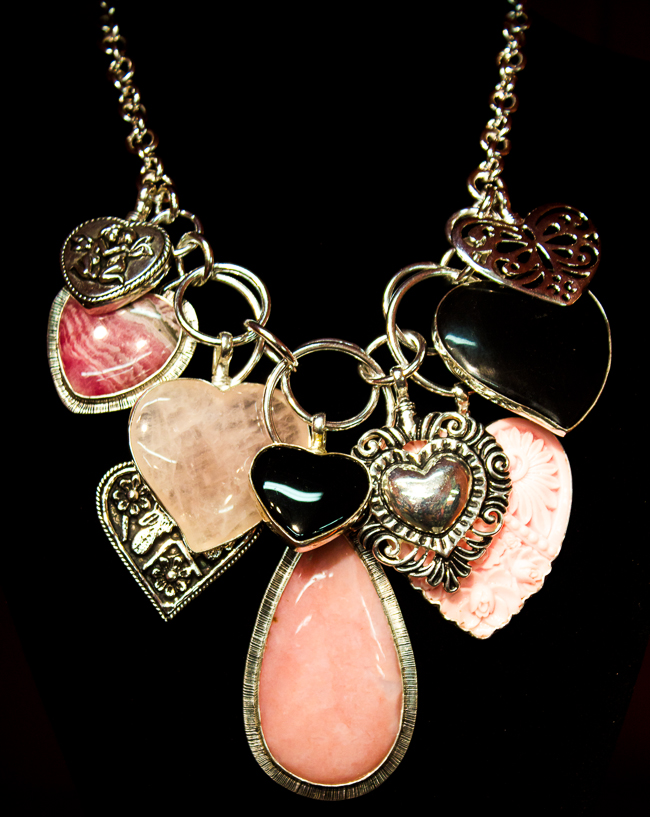 Pretty hearts on a necklace.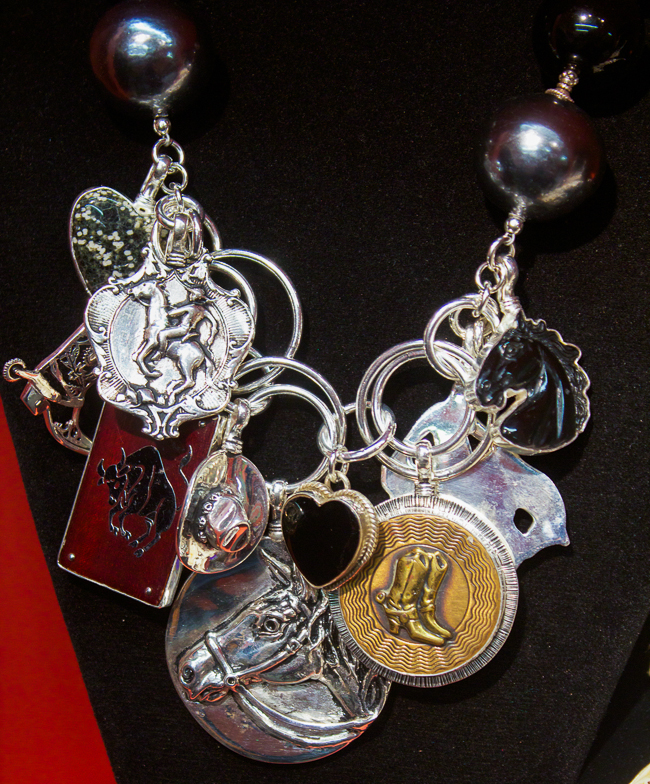 And finally, a horse themed necklace.
To order anything you see above, please visit Coreen's website.
Read the Designer Spotlight here.