Corral Circle G ankle boots come in three dreamy colors.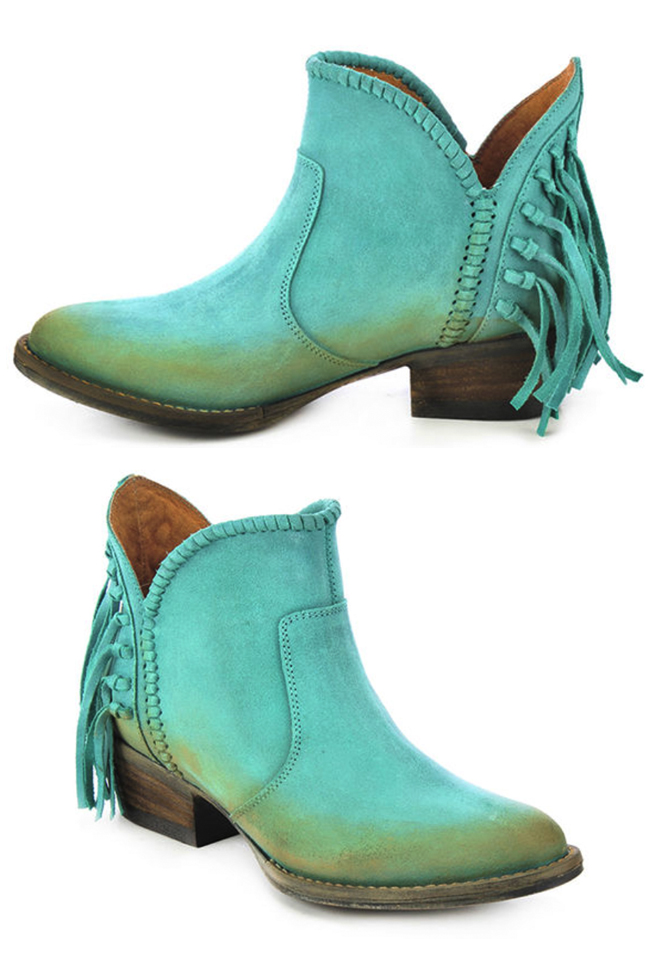 Summer is coming up and it's time for more sizzling hot fringe boots!  I love these Corral Circle G ankle boots – they come in turquoise, white, and blue jean. The boots offer a round toe, braided edges, and the perfect amount of fringe. Naturally the turquoise pair are my absolute favorites.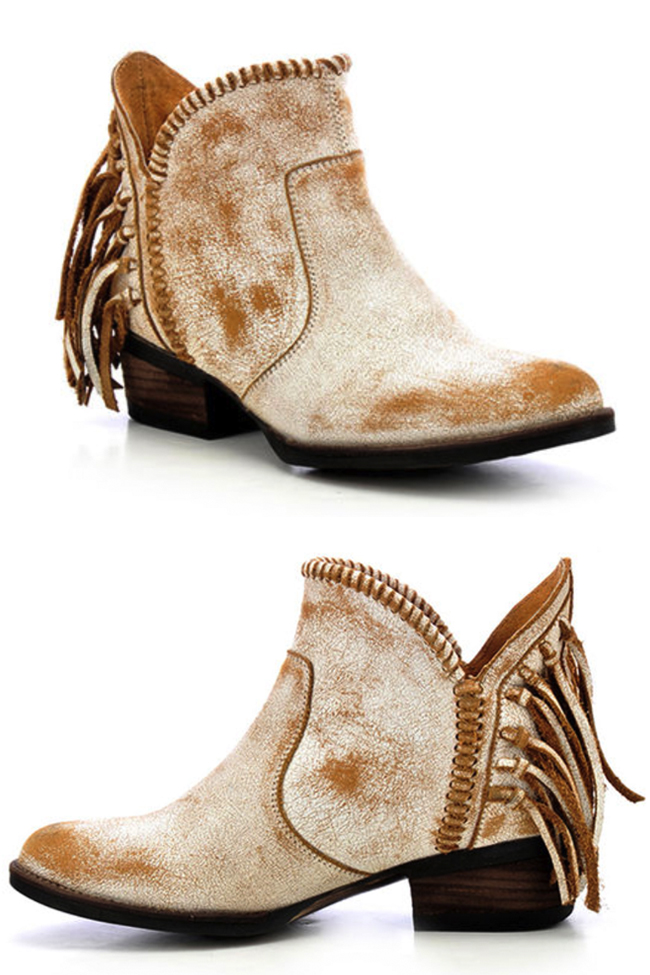 The "white" boots are actually a distressed shade of bone and tan.  Pair these with dark denim jeans or a cute skirt.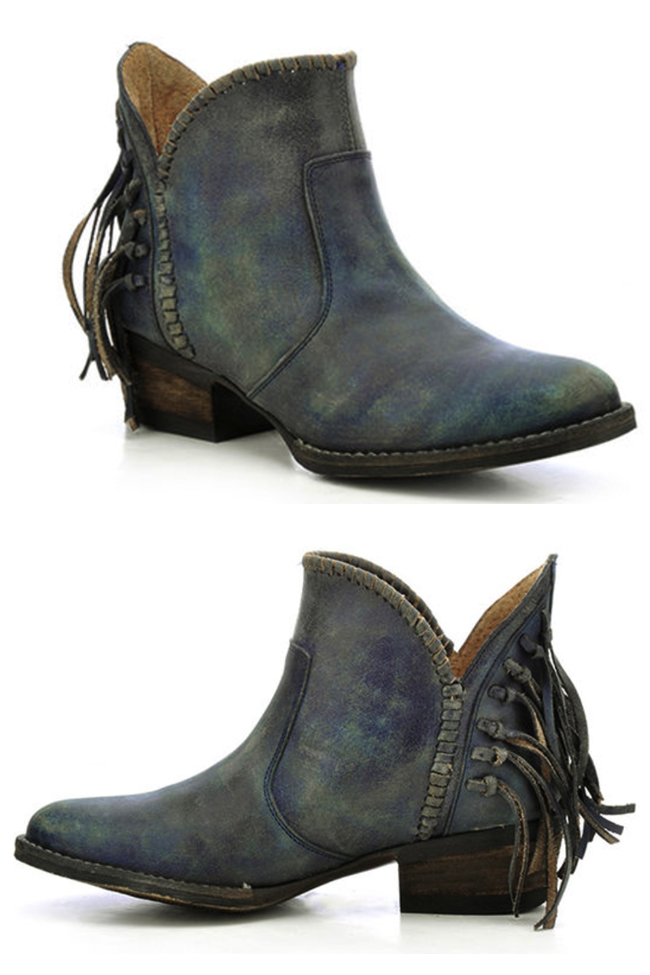 Anything in the shade of denim is a do! Blue jean ankle boots are beautiful and would pair nicely with some white jeans.