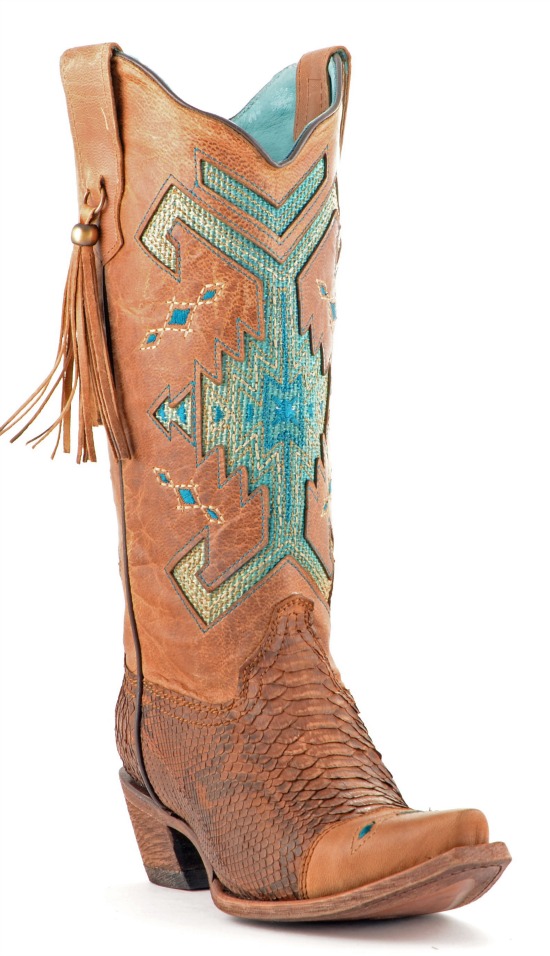 With July over half way through, I feel like summer fashion is a ticking time bomb and soon fall clothes and boots are going to start showing up everywhere. I promise not to do that… yet. These Corral Python Cowboy Boots are full of summer spirit with their turquoise tribal details.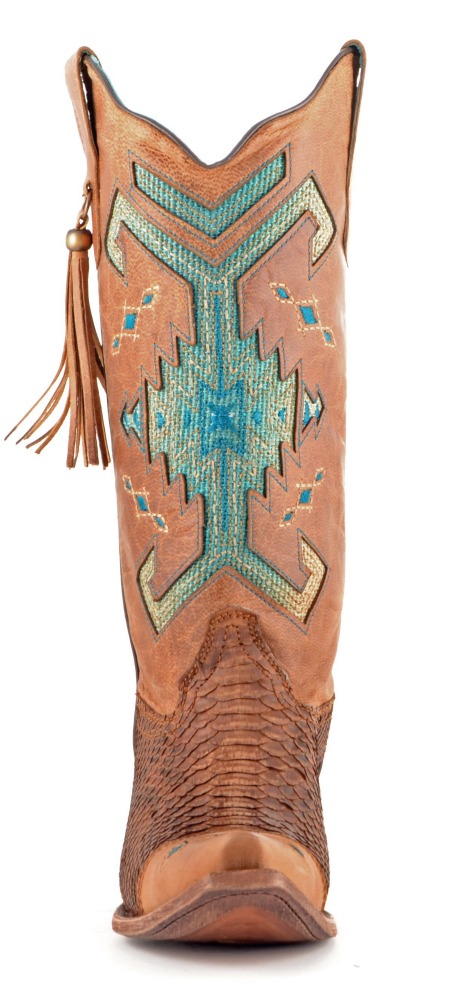 Pair these boots with jeans, a dress, skirt of shorts if you're feeling bold. The boots have the characteristic Corral fashion flair and are full of spirit.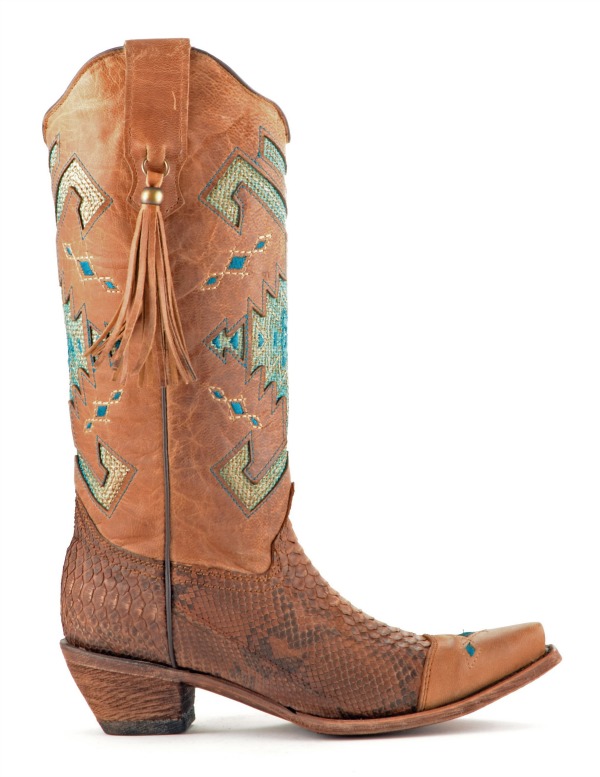 Looking for more turquoise boots? Check out the turquoise cowboy boot page.
Is brown your thing? Stop by the brown cowboy boots page.