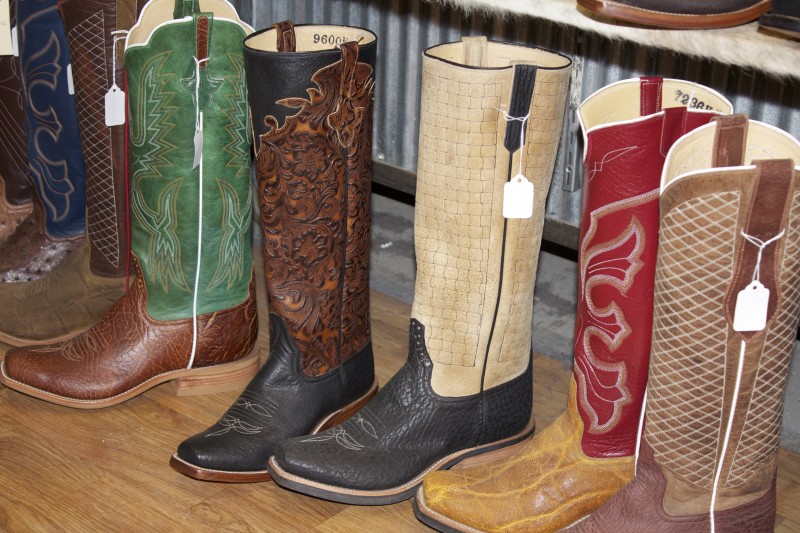 Welcome to another Monday, we are going back to Houston (I wish) or at least to talk about my trip to Houston two weeks ago. One of our first stops at Rodeo Houston was at the booth belonging to Davis Boots. "PUTTIN THE COWBOY BACK IN BOOTS" is the slogan owners Randy & Linda Davis like to use. I happen to think it's a pretty good one.
I couldn't pick just one favorite so I decided to share a few! You know I love my tall tops & I happen to know one of my readers, Paula will love these boots – she is a tall top fanatic.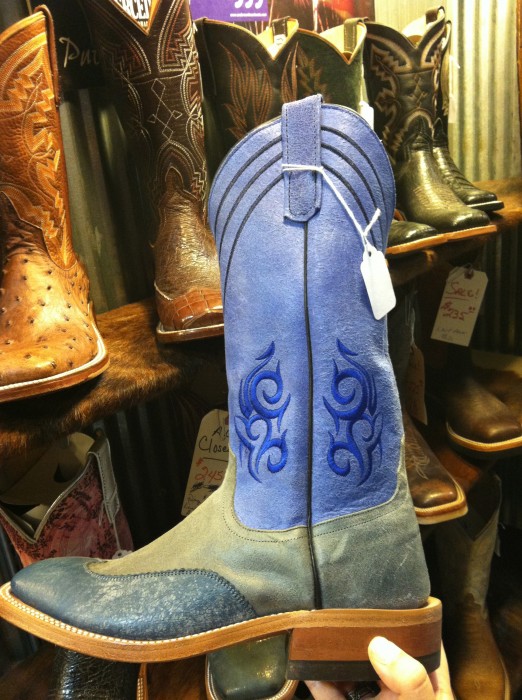 Davis Boots features a variety of Anderson Bean, Olathe & Rios of Mercedes cowboy boots – what makes them special is that they design the boots & then carry them in their store so you aren't going to find boots like these anywhere else. Exclusivity & uniqueness, two things we like at Horses & Heels. Of course they do carry your classic Macie Beans & other standard styles.

Hello beautiful Rios of Mercedes!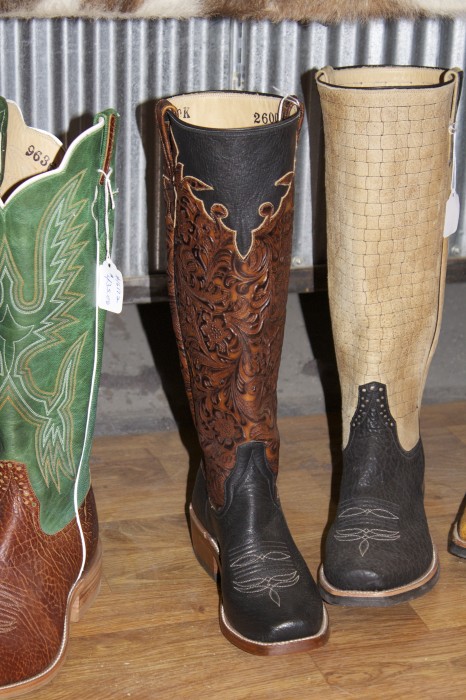 Any guesses to which ones are my favorites?
For more information about any of the boots you see here please call Davis Boots 618.252.6281 or visit them on Facebook! 
Ps. if you want to see more from my trip to Houston be sure to read – Store Spotlight: Pinto Ranch & Snap Shots: Around the Ranch.