A girl should be two things: classy & fabulous
Well said Coco, & thank you Cowgirl Crush for providing us girls with the accessories to be both fabulous & classy. It's time to shine the spot light on Cowgirl Crush, our newest giveaway. Courtney of Cowgirl Crush sells jewelry, accessories & clothing that are fun, fresh, & fabulous.
Need a bold, colorful chunky necklace? Cowgirl Crush has it.
Want an adorable headband? Cowgirl Crush sells those.
Craving turquoise? Cowgirl Crush will hook you up.
Speaking of turquoise, this turquoise tank top with sequins & ruffles could be yours (it comes in small, medium & large). Ruffles & turquoise should always be a part of your wardrobe. To enter just simply comment below & be sure to include your email address. The winner will be picked & emailed next Wednesday, June 29th.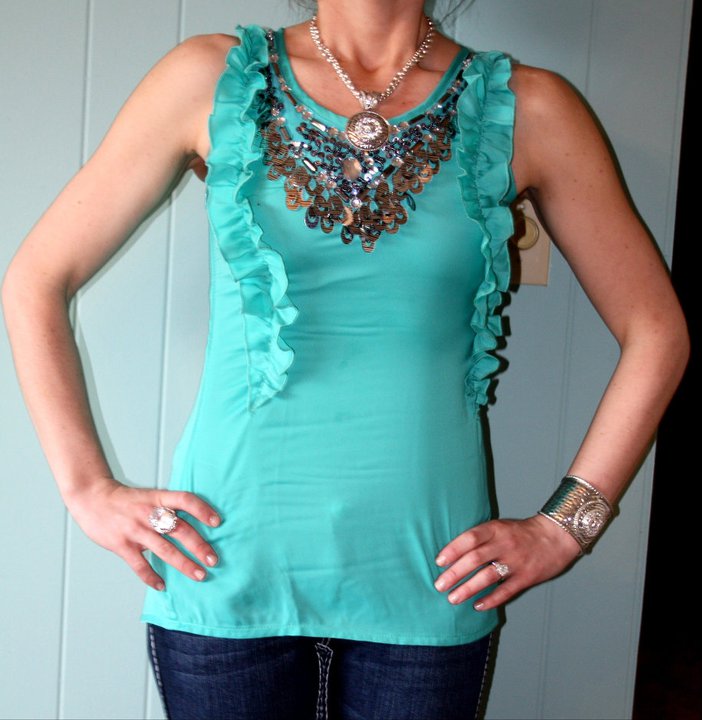 If you want to see more Cowgirl Crush pieces, find them on
Facebook
for current inventory & to order.

PS creative comments always get extra points ; )