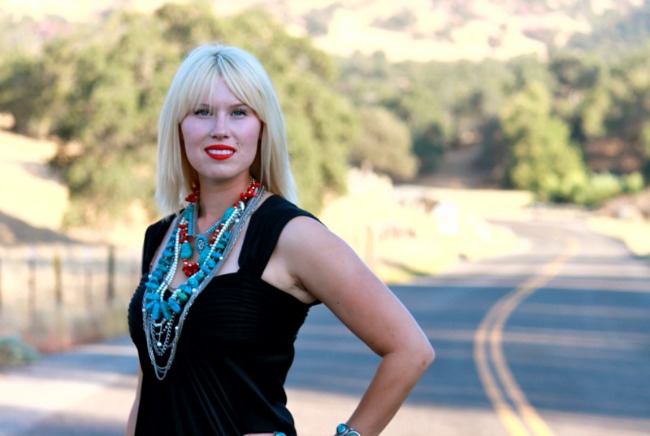 Meet Amy Witt, she is the designer behind Wrangler's latest collection, called Cowgirl Forever. Cowgirl Forever consists of three knit shirts & is part of Wrangler's Holiday Collections. The shirts are available this fall & started shipping out yesterday so be on the look out for them, or better yet call up your favorite retailer & demand them!
Amy was nice enough to drop me a line about & tell me a little more about the designs,  everything is designed free hand & these shirts were scanned directly from the full body papers to the knits. Each unique shirt tells its own story.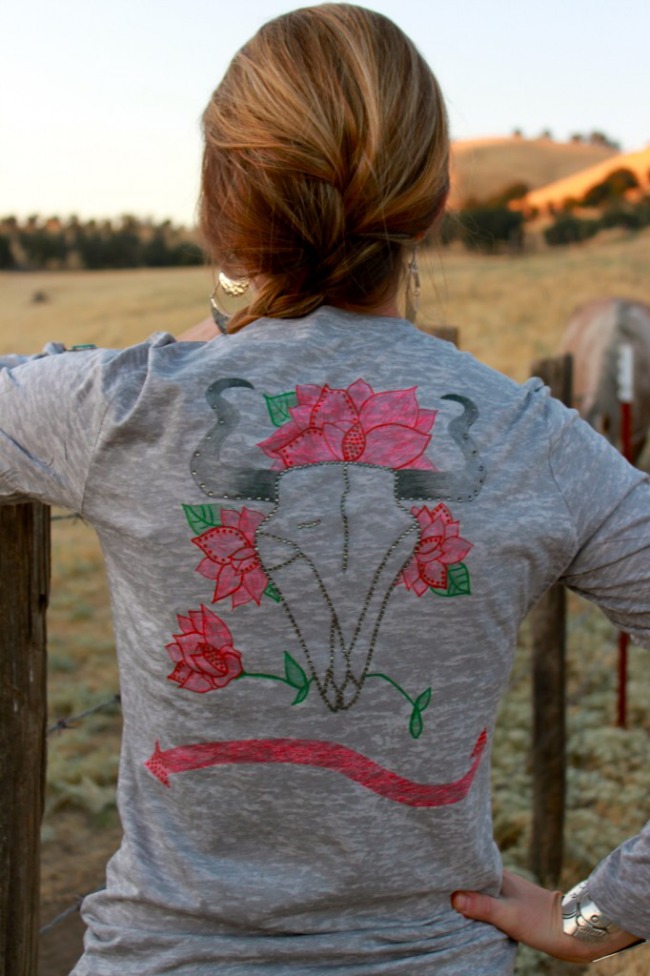 This first shirt is called the "Rosita Skull" – it's tough with a girly edge.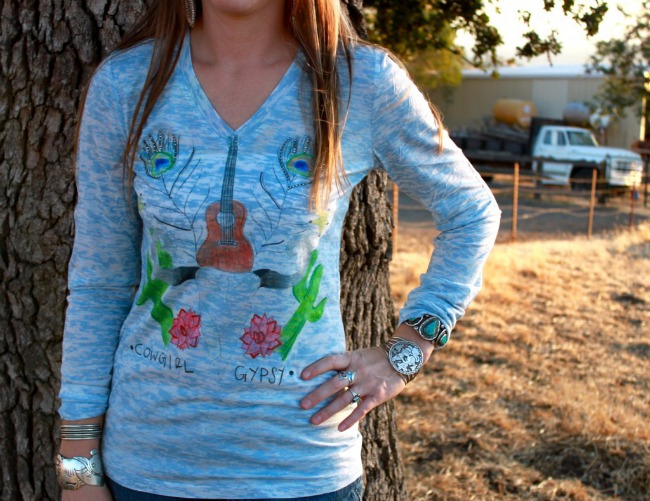 This is the "Gypsy Cowgirl"
Amy has been involved in the rodeo scene her whole life & specializes in team roping. Her inspirations are drawn from music, art, nature & people. She has excellent taste as you can from the shirts, Amy's favorite designers include Marc Jacobs, Louis Vuitton & Karl Lagerfeld.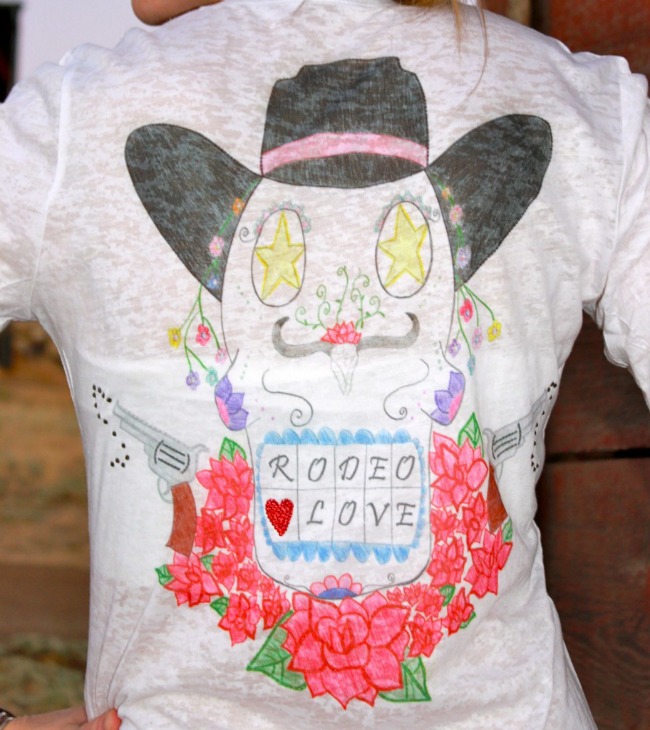 "Cowgirl Sugar"
This might be my favorite design… or a close second, I'm not sure. What do you think about the Cowgirl Forever Collection?
Photo Credits: A & A Photography