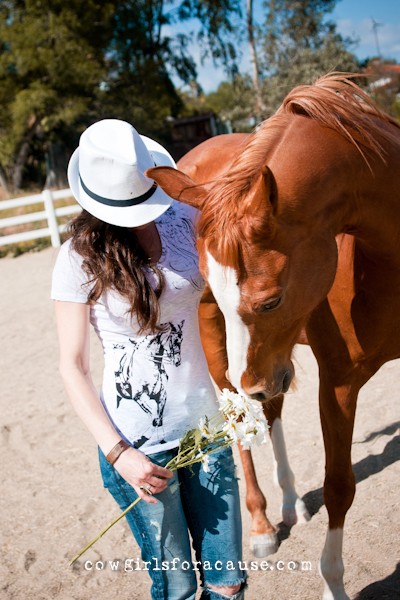 Welcome fellow shopaholics to a nifty new feature that I like to call Promo Code or Codes. There will be lots of codes.
If the name sounds familiar, it is because a few months back I did an awesome giveaway thanks to the lovely ladies at Cowgirls for a Cause. Starting now through August 28, 2011 you may take 20 percent off any purchase from their store by using promo code horsesheels20. You can visit it here.
You can find gorgeous t-shirts, tank tops, & artwork. Oh & help a good cause as well.
That's enough of the talking… start shopping! Remember, use promo code –  horsesheels20
Photo Credit: Equinox Photo