Stylish and comfortable cowhide heels?  They do exist!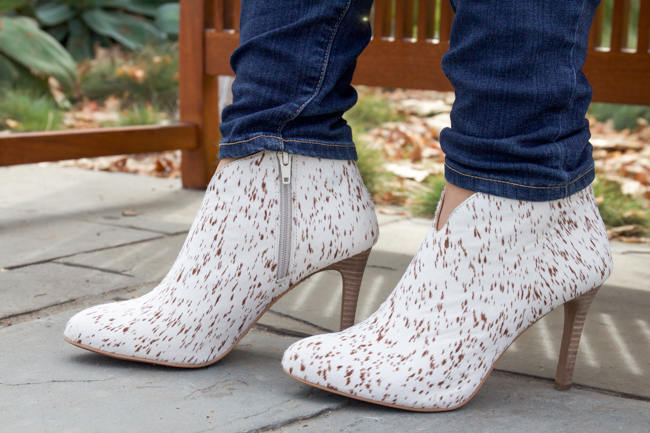 My "mild obsession" with cowhide continues to grow and so does my shoe closet thanks to the Sarla booties by Lucky Brand.  These heels were a Christmas gift from my wonderful husband and I just had to share.  The hair on hide print draws you in, and luckily these heels are comfortable enough to wear over and over again.  They look great with denim, dresses, and leggings.  I will say they do run a touch small, go up a half size if you can to avoid any squished toes.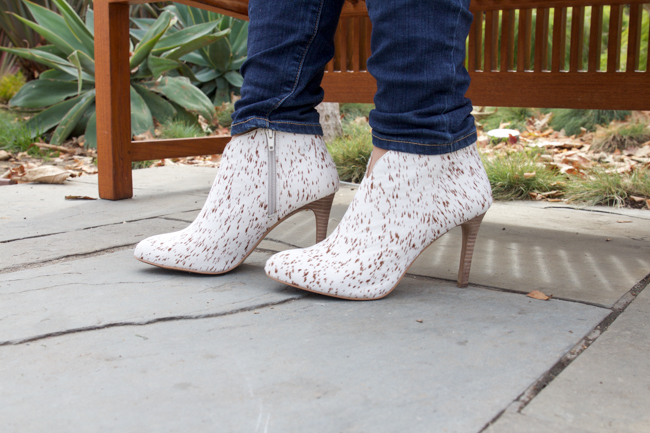 The Sarla booties also come in plain black, for those of you who aren't in bold print.  I love the cut of these heels in the front, they dip down slightly and it's very flattering.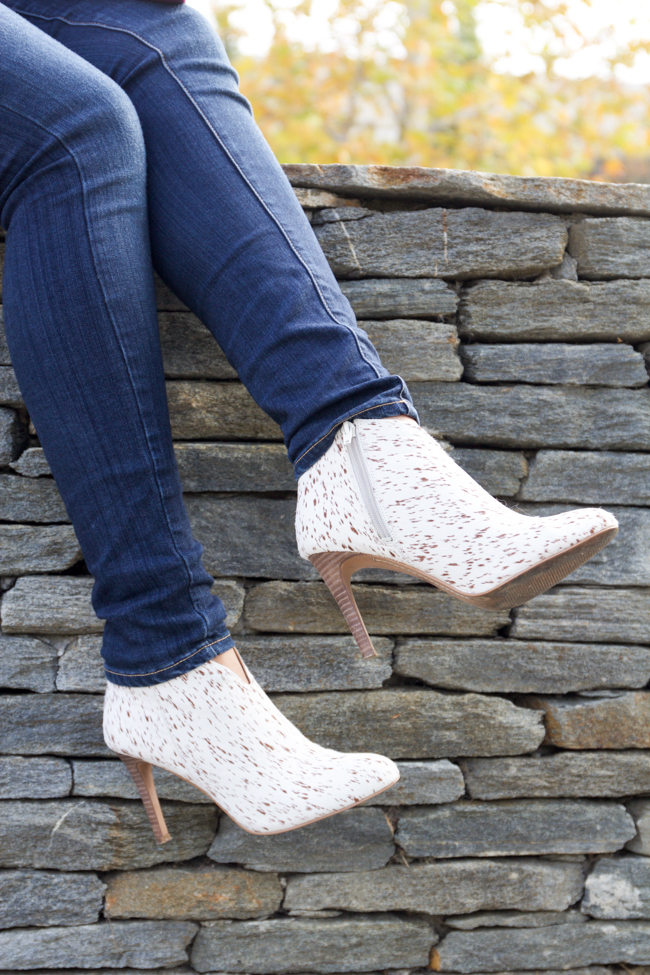 Beautiful, right?  I love how the print adds a fun pop to any outfit and I've already received so many wonderful compliments in the short time I've owned this pair of heels.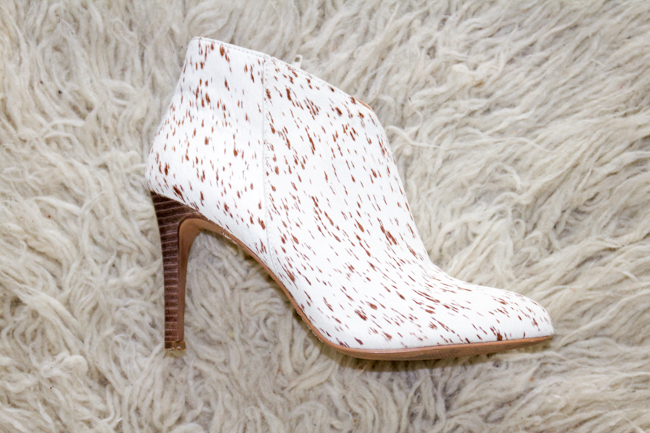 Buy the boots from LuckyBrand.com over here.
Want more cowhide in your life?  Read these:
Favorite Cowhide Pieces from IKEA