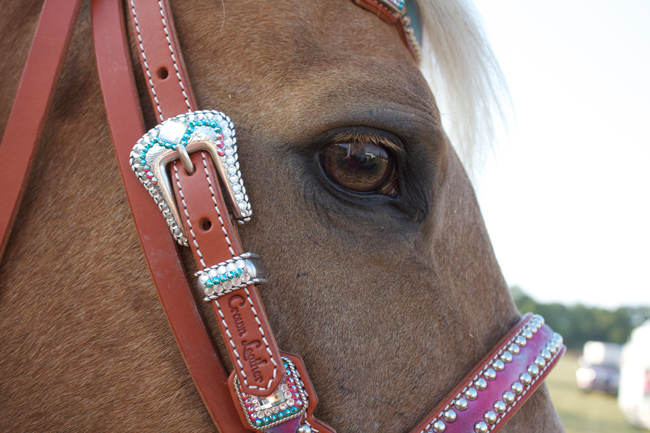 I love taking photos of gorgeous horses in beautiful tack, I'm considering a career in tack photography now. Just kidding, somehow I doubt that would pay the bills but wouldn't that be nice?
This is my sister's new tack from Crown Leather & it is stunning. I know your probably thinking my sister buys a lot of stuff (& she does) but this was actually ordered months & months ago! Some of the leather was on backorder so there was a delay.
She wanted a set that was red & turquoise.
Crown Leather tack is completely customizable to your specifications. I also have a set from Crown Leather & you can see that here.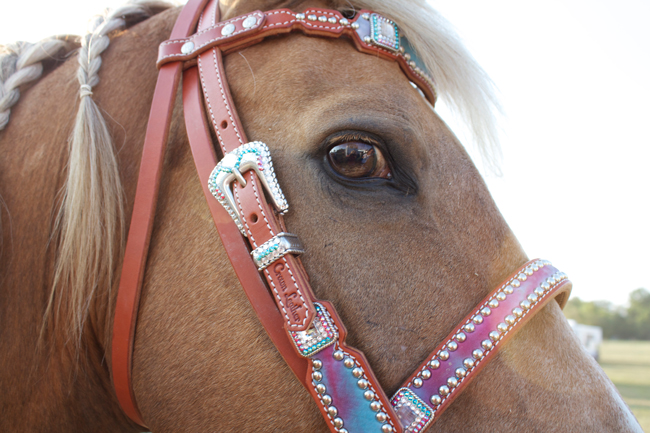 Encors Lil Trigger aka Topaz always makes a lovely model. There is a matching breastcollar too but I was in the headshot zone : )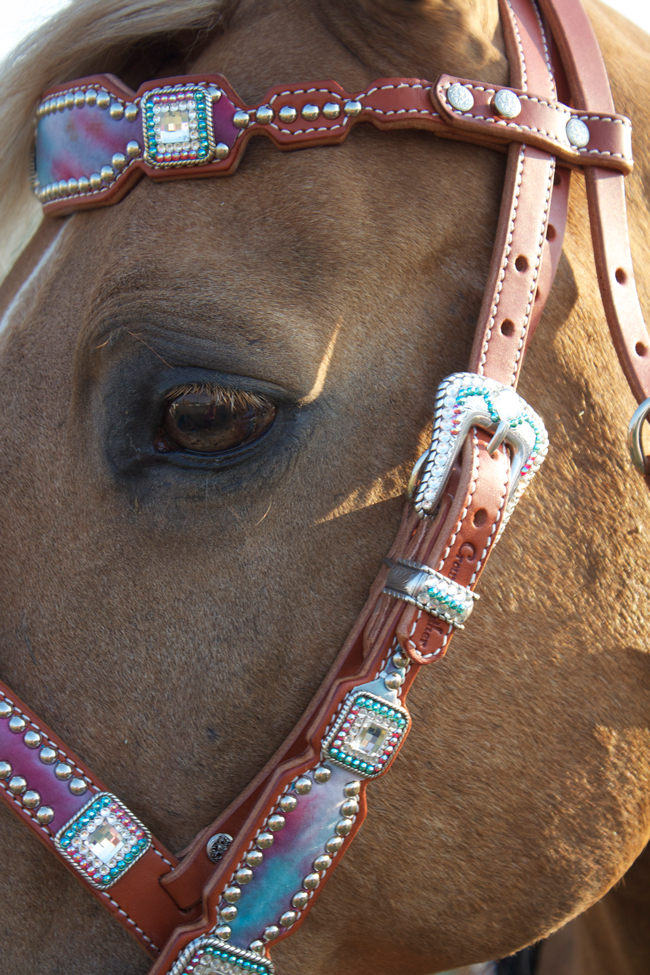 I think that is enough photos of Topaz.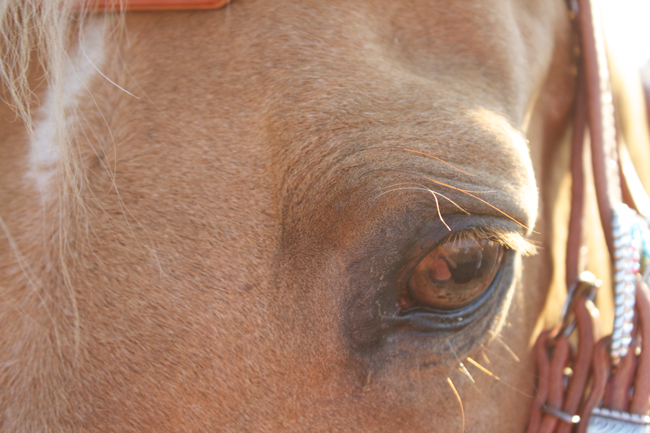 Okay one more.
I have more photos that I took from this weekend that I will be adding to my Pinterest page over the next few days so be sure to follow along there if you aren't already.