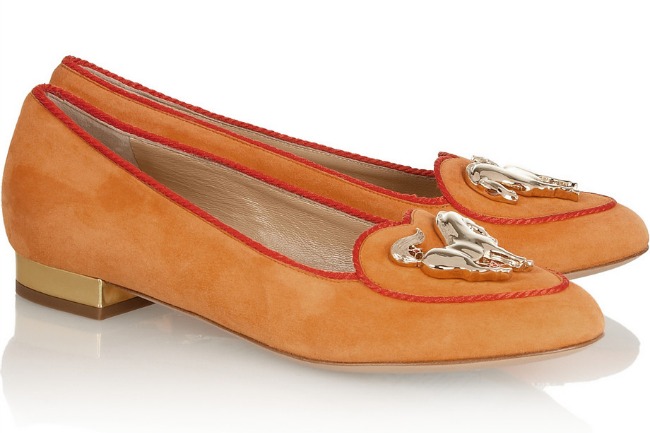 Nothing says fall like orange suede right? These Charlotte Olympia Year of the Horse slippers are on my serious crush list right now. The problem? At about $800.00 I'm having a hard time justifying a reason to purchase these beauties, but I can still gush over them and share them with you.
You may purchase the shoes here or keep looking around for a good sale.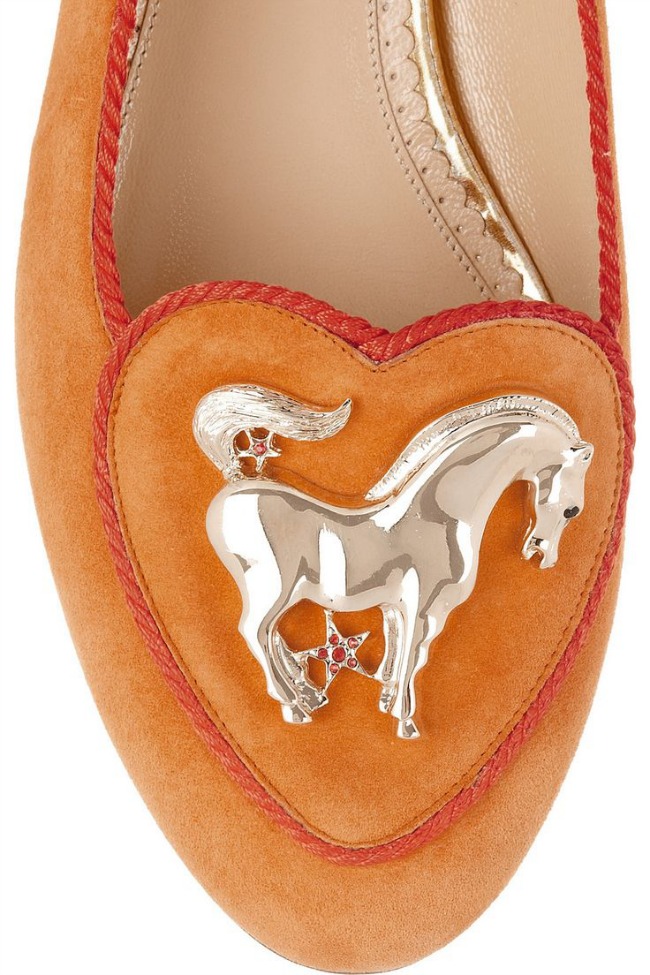 The details on these shoes are amazing, they feature a gold-plated Swarovski crystal embellished horse and a half an inch heel. You could dress these beauties up or down with a pair of jeans, some riding breeches if your feeling adventurous or a cute dress.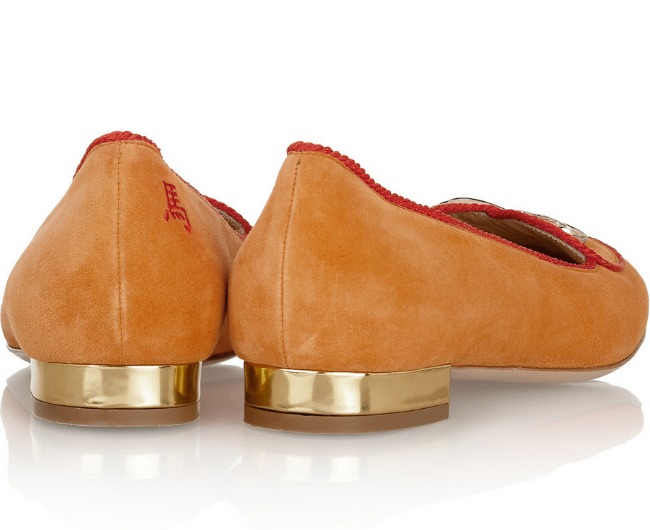 Aren't the gold heels adorable?
Photos from Net – A – Porter