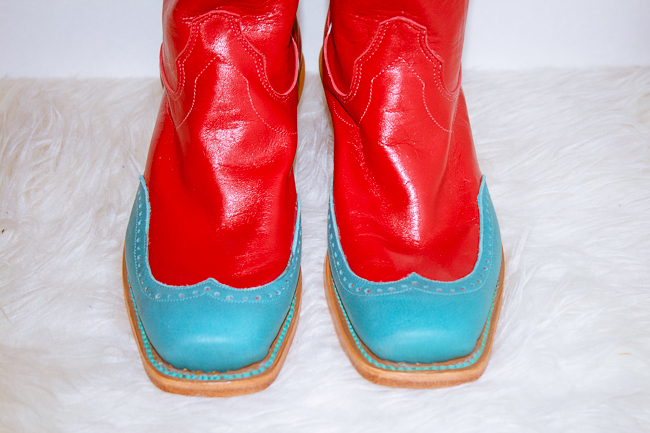 New boots, new boots, new boots, new boots!!! Does anyone get as excited about new cowboy boots as I do?
My custom Olathe Cowboy Boots
I had been patiently waiting for these beautiful custom Olathe cowboy boots to arrive. The boots are a custom paired I designed with the help of Olathe's friendly Marketing Director, Steven. This means there are no other boots like this, but if you are interested in your own, give Olathe a call and they can take care of you. Keep in mind that custom orders take time to make. If you want to order a pair visit Olathe Boots online.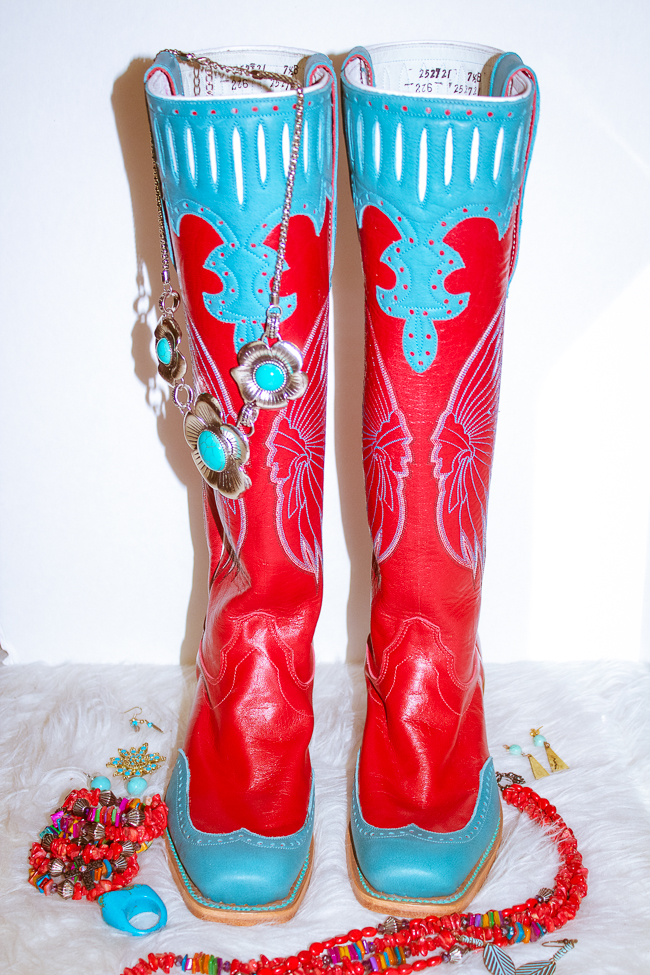 I wanted them tall, & at 16″ I think we achieved that very nicely. The boots feature lots of turquoise and white stitching.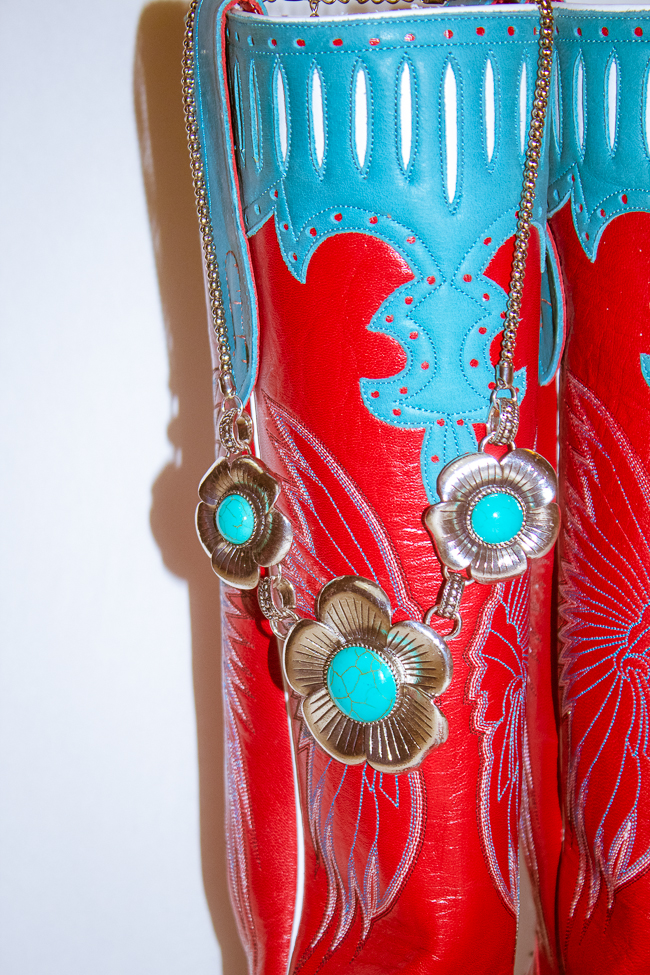 The details on these custom Olathe cowboy boots are just amazing. They go very nicely with red and turquoise.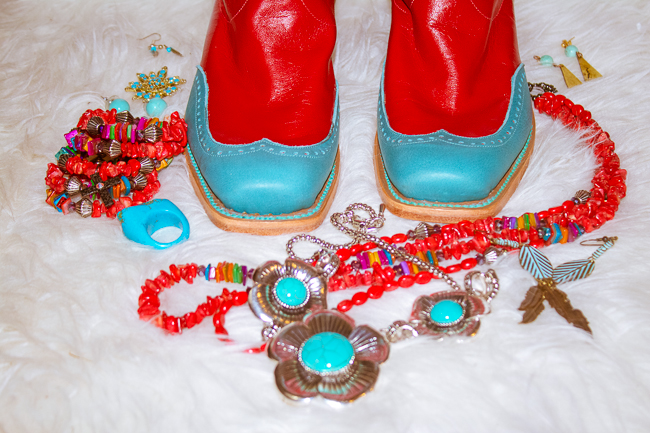 Lots of red and turquoise. And maybe a little leopard print too.