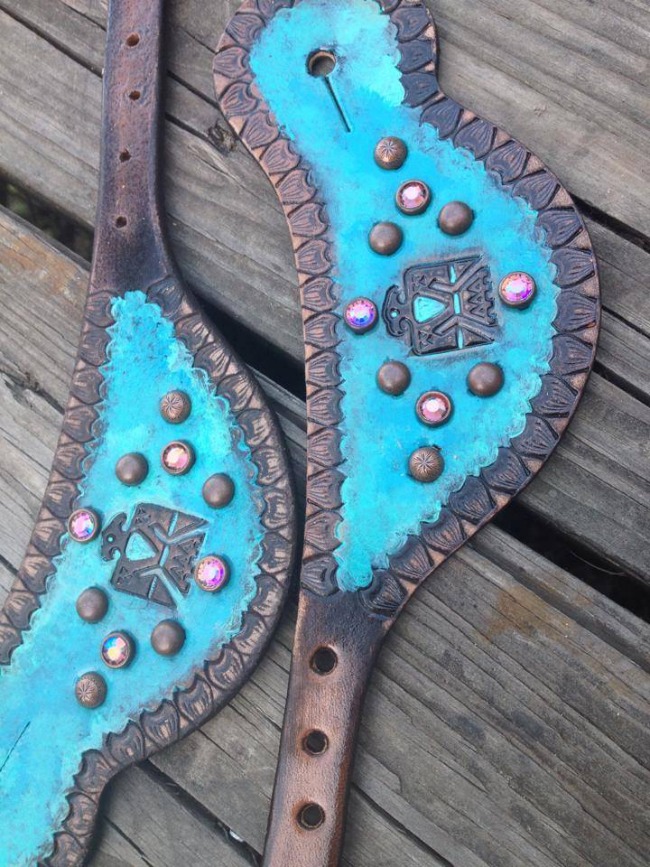 The best things in life are custom-made, or should I say designed. Painted tack has been around for years; I've always been drawn to it. Today I have pulled some awesome custom tack pieces created by The Cowboy Junkie. Deanna Sheffield has created all of these pieces & was nice enough to drop me a line & tell me a little more about her business. I was even more ecstatic to find out that she was the original creator of painted tack; all of the designs are hand drawn in pencil or pen on paper to start.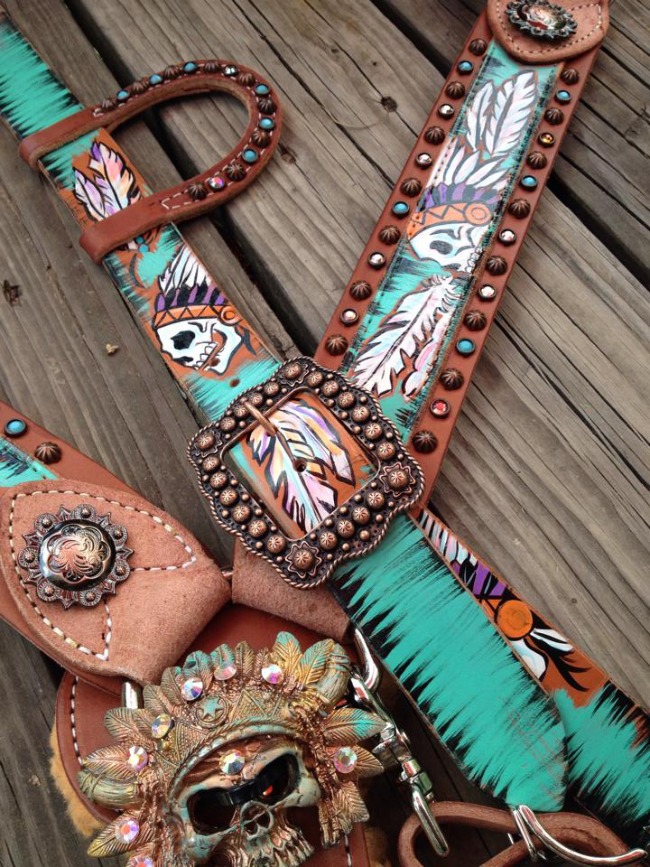 For the most current work from The Cowboy Junkie, be sure to keep up with Deanna's work on Facebook for plenty of beautiful eye candy.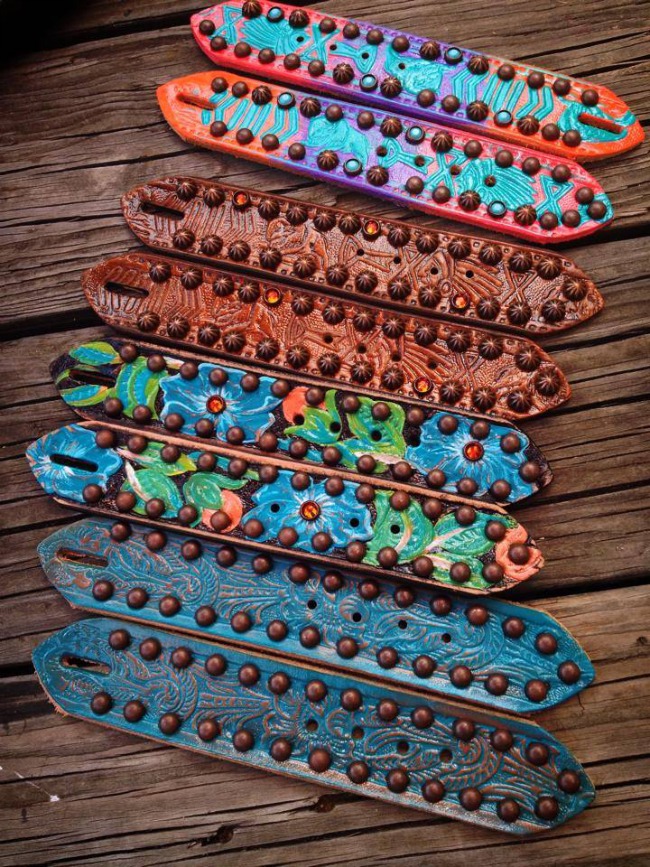 Almost all of the pieces you see have been created for customers and are one of a kind, unique designs. The above spur straps are gorgeous.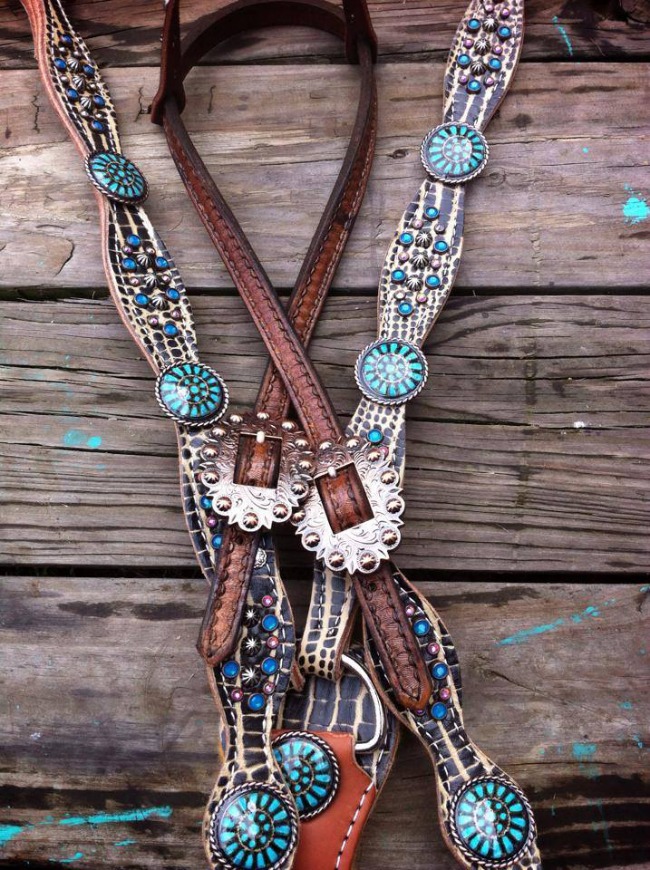 This colorful turquoise pattern is very eye-catching. Deanna has been creating customized sets since 2005 & has done designs for many PRCA horses & ships all over the U.S. & Canada. 
Visit
The Cowboy Junkie
online to see all of the unique pieces and place your order. You can have anything made from belts, spur straps, halters, crosses & so much more.
Photos from The Cowboy Junkie