Bright star and buffalo is a western and bohemian inspired jewelry studio located in the high desert of the Southwestern United States. Learn more about their business, see some photos of the studio, the creation process and beautiful jewelry.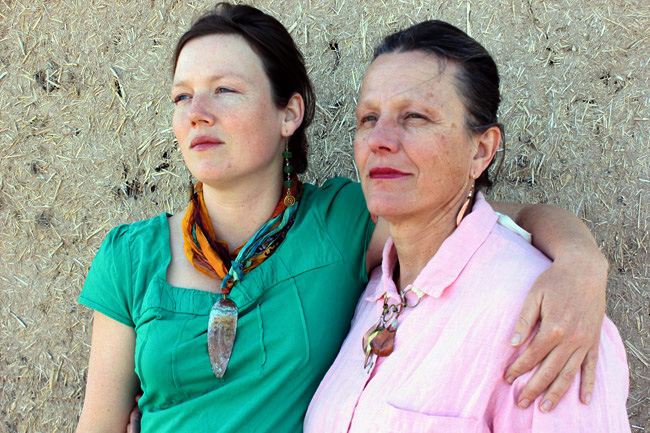 Natalie Durham and Kelsey Bogart are the visionaries and craftswomen behind its unique pieces.  They are also mother and daughter.  Natalie holds a BA in liberal arts with an emphasis in both jewelry design and creative writing.  Kelsey has a degree in small business development and thirty-eight years of welding/sculpting experience.  With their combined skills as metal/silver smiths and designers they create statement jewelry for both women and men.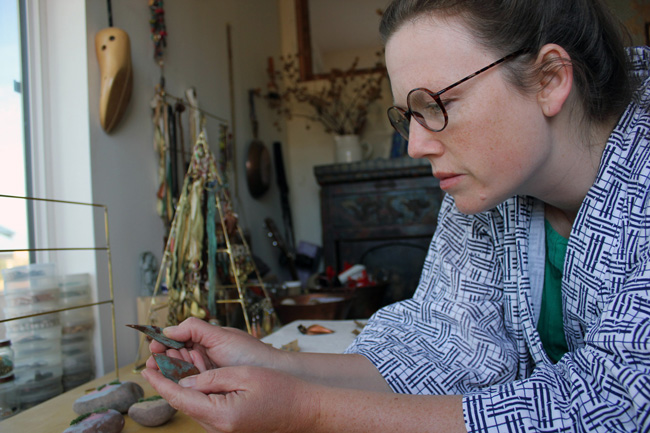 They use mostly recycled metals (copper, bronze, brass, steel and sterling silver).  They incorporate semi precious stones, fresh water pearls and Java/beach glass as well as bone, shell wood.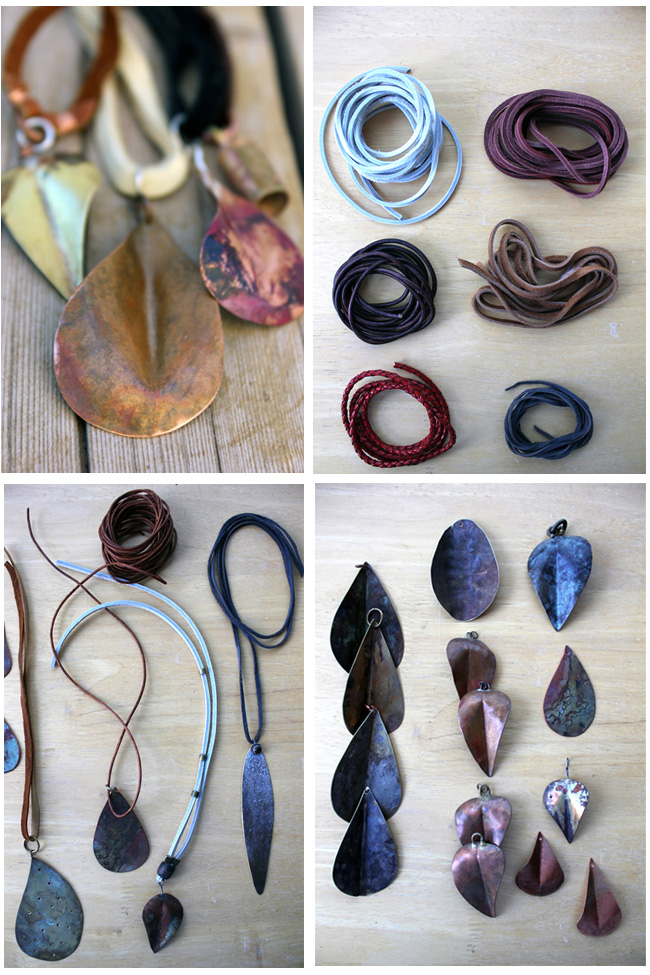 They like to "mix metals" and up-cycle materials whenever possible.  They also work with leather, silk, cotton, lace and other textile type materials.  They are heavily influenced by their environment:  The rustic qualities of industry and farm life as well as the delicate yet hardy qualities of nature in addition to the beauty and wisdom they find in travel, art and the many contributions from ancient cultures around the globe.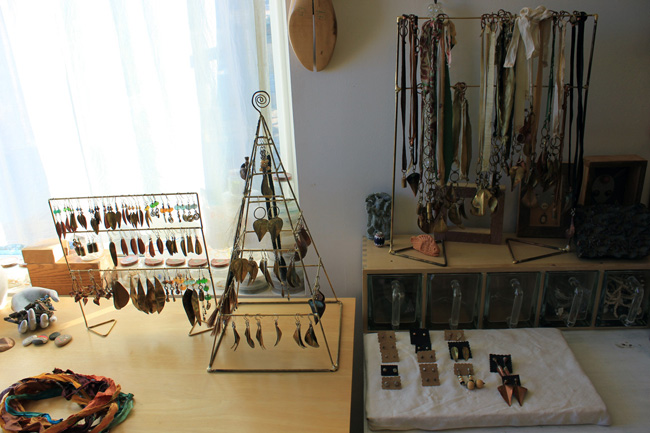 Finished pieces inside the well-organized studio.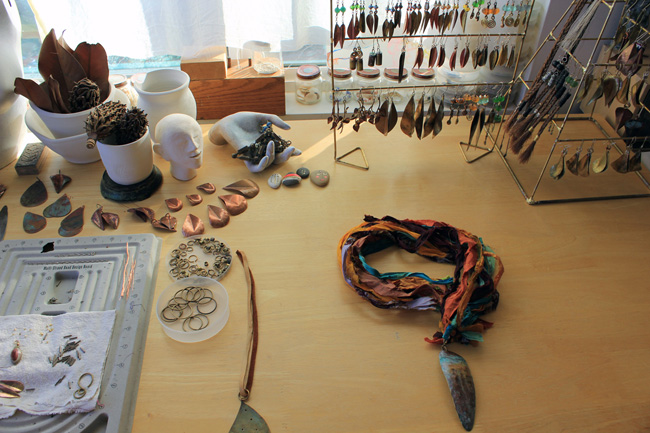 It takes a lot of work to make jewelry by hand and plenty of creativity.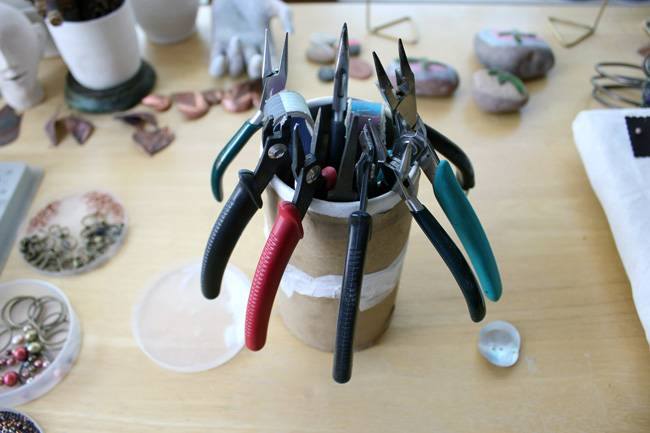 Every piece is designed, fabricated, hand cut, forged, heated, painted, wire worked rubbed, held and handled with love by the two of them.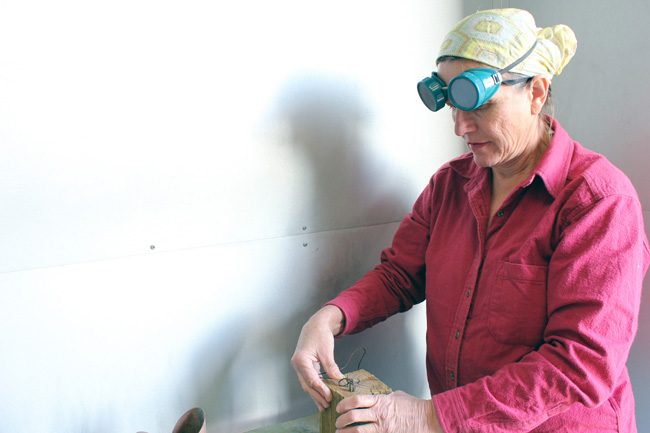 All that positive goodness goes out into the world and you (their gracious client) wear it all day long, soak it up, radiate it back out into the world.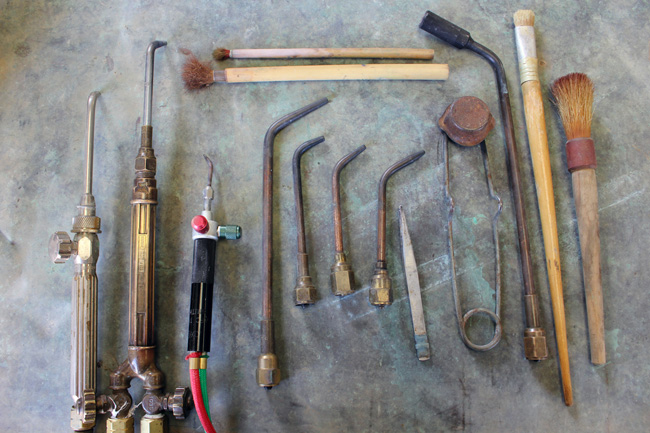 Tools of the trade.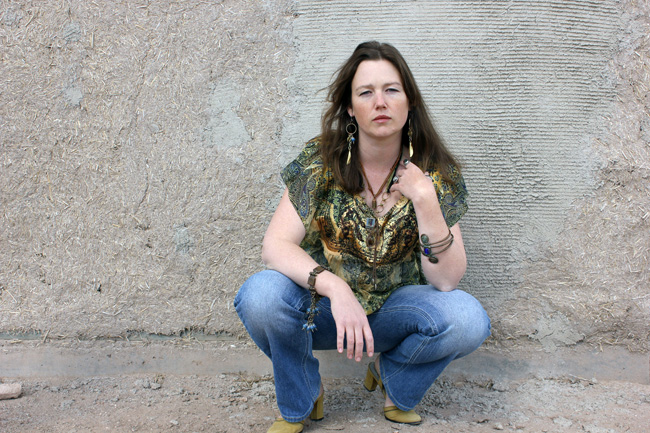 Natalie and Kelsey wish to adorn women and men everywhere.  They wish to empower their direct clients as well as those in need (both human and environmental) the world over.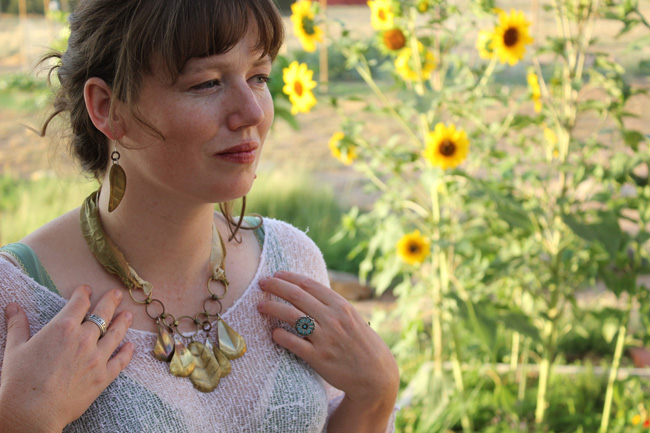 You can shop for jewelry from their Etsy shop and check out the rest of the beautiful creations.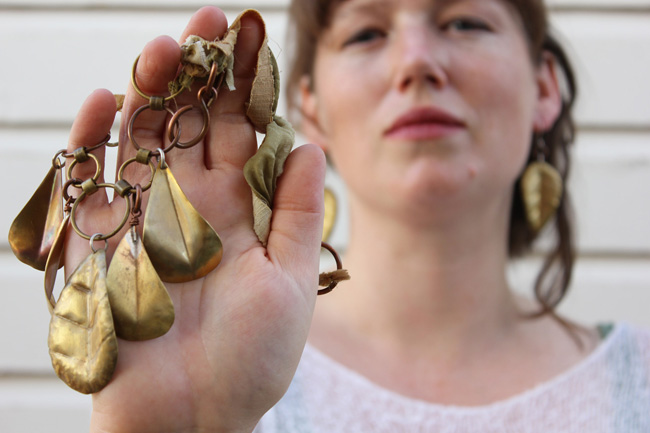 Photos provided by Natalie of bright star and buffalo