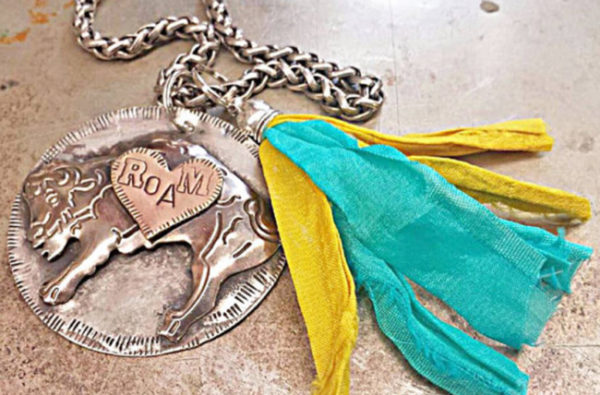 Looking for some sassy new jewelry? The Designer Spotlight is on Lisa from HaRLeY and MauDeS has you covered. She offers her funky pieces for sale on Etsy for individuals and sells items wholesale for retailers as well. Lisa was kind enough to answer some questions about the brand and her business.
Shop Harley and Maudes online >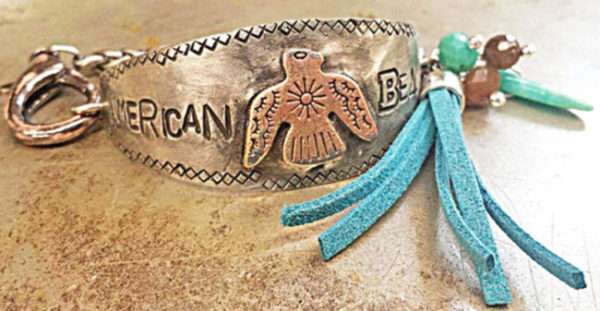 Tell us about how Harley and Maudes came to be.  What inspired you to start making jewelry?
Lisa: Ever since I can remember my mom has always been into to JuNking… so you can say it runs in the family.  My sister, Mom & I hit junk stores, garage sales, auction etc… till our  garages & basements were overflowing with JuNk. We decided we either had to quit junking or open a shop, so back in 2001 we opened our first shop in Caldwell, Kansas where I built furniture out of vintage pieces & other junk.  We moved to Oklahoma in 2005 & yes we moved all our JuNk with us!  I had found a company called Wells Ware that made soldered glass charms & stars like Cher were buying her jewelry.  I loved these unique little charms & taught myself how to solder, there were no YouTube videos, Pinterest or other means to refer too at that time. It was definitely a learning process.  Still have a lot to learn.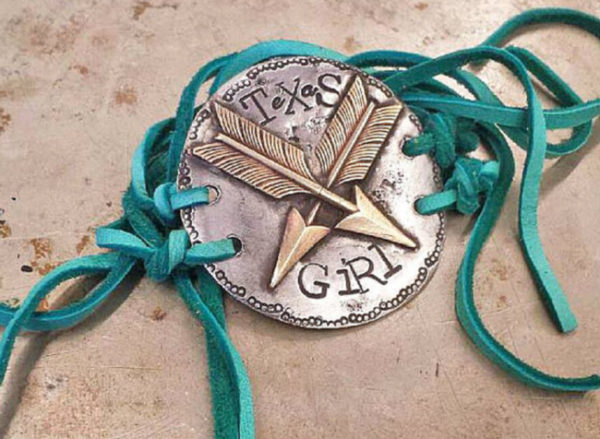 What are your favorite colors or materials you like to work with the most?
Lisa: Turquoise by far is my favorite color but I Love them all! Love working with metals, leather, beads, glass & so much more!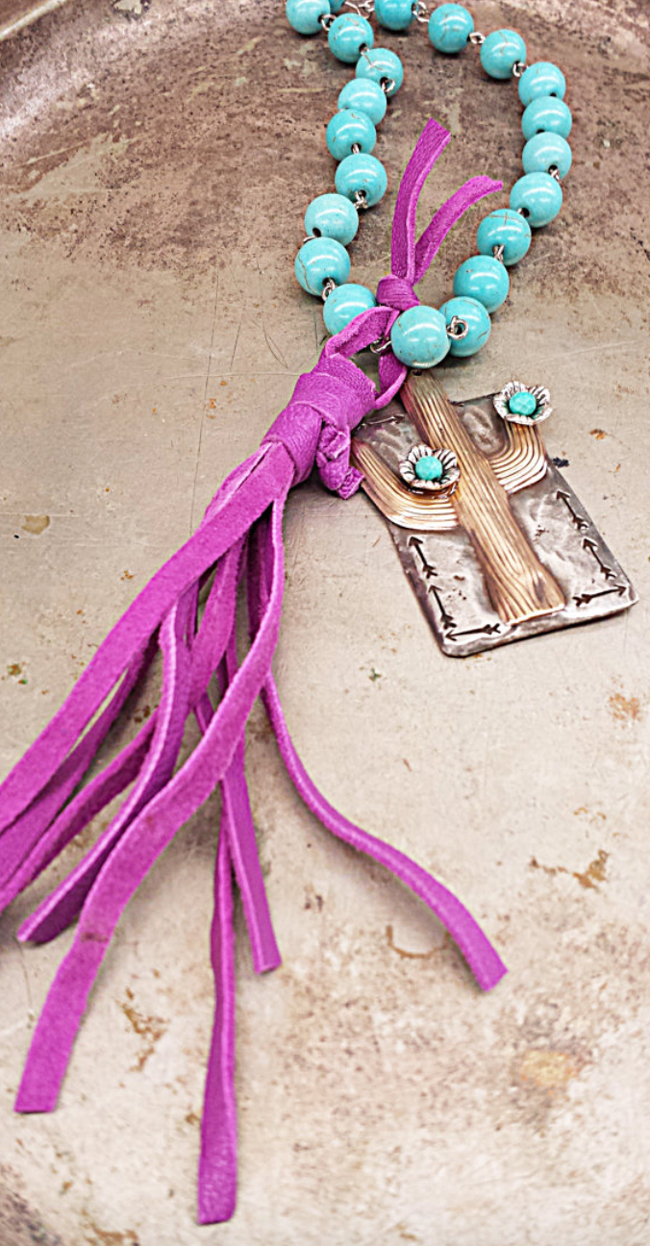 What is your favorite piece you have made so far, do you have a hard time parting with favorites? 
Lisa: You probably get this a lot but, I have so many favorites.  I love-making custom pieces for lost loves, babies etc… One of my faves is my serape arrow all hand cut glass. I attached a pic below.  Yes I do have a hard time letting some pieces go.. .each one is handmade by me so I know there will be no other one exactly like it.  But I love seeing someone get as much out of the piece as I did making it.  That makes it easier to see them go.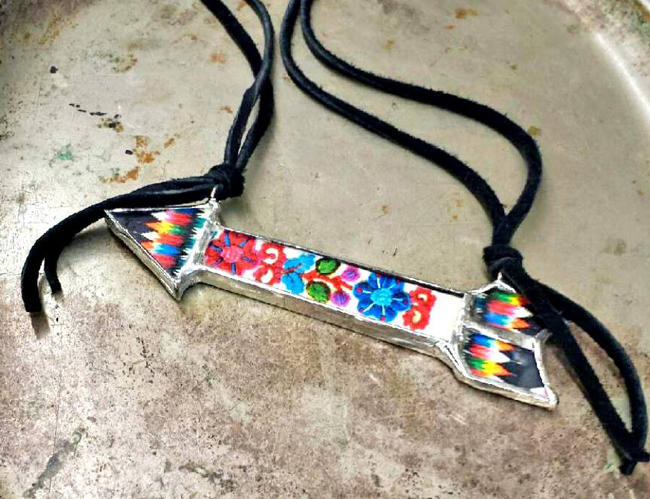 When it comes to western brands and this industry, is there some in particular you really look up to or admire?
Lisa: Love Double D Ranchwear, Tasha Polizzi, Steven Tylers Style (he owns one of my necklaces) Nudies (Vintage pieces) Brit West, Old Gringo, Pendleton… and on & on. I think you can find a little western in so many things you wouldn't immediately connect with western.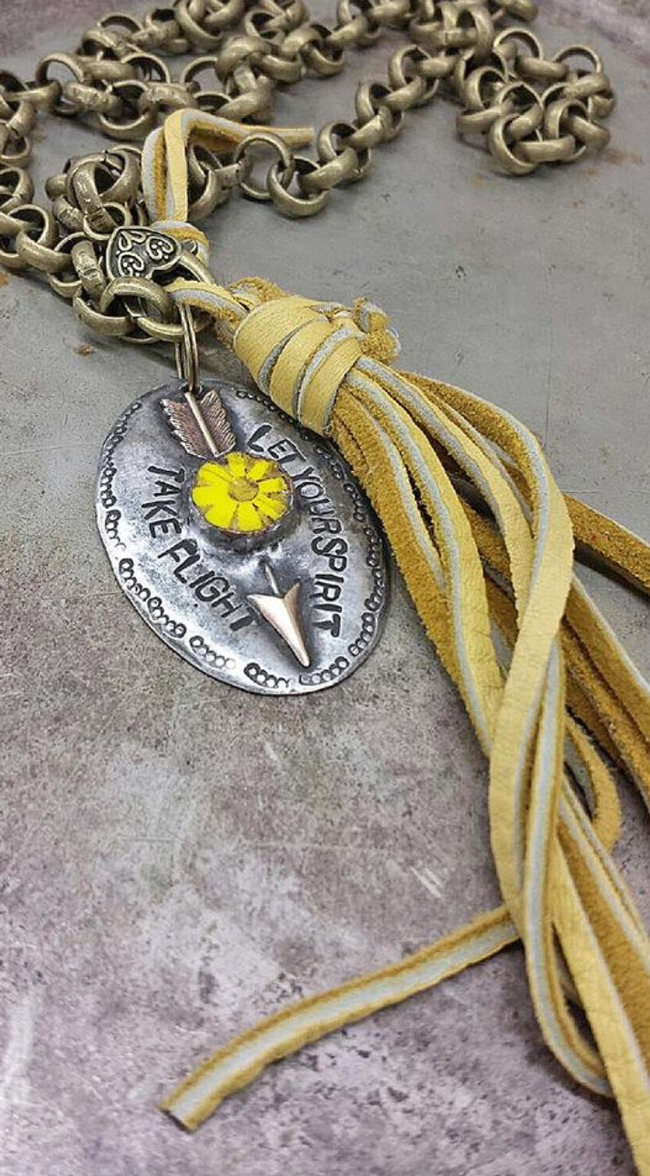 Running a business can be one of the most challenging and rewarding jobs, if you could go back to the start and give yourself one piece of advice, what would it be?
Lisa:
You can't do it all & that's ok!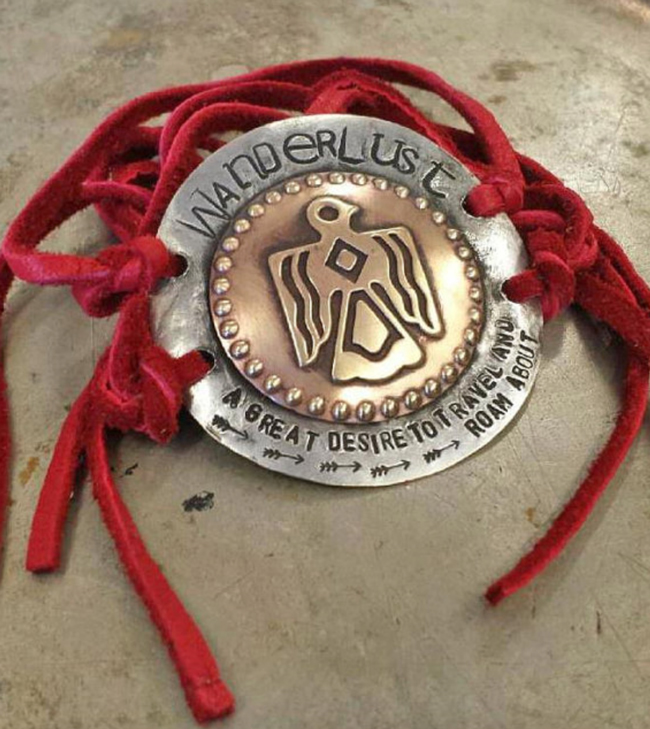 And just for fun, what is your favorite brand of cowboy boots?
Lisa: Oh goodness…. Old Gringo, Liberty Black, Bed Stu, Rodeo Quincy & the list goes on.  It's hard to nail it down when there are so many to LoVe!