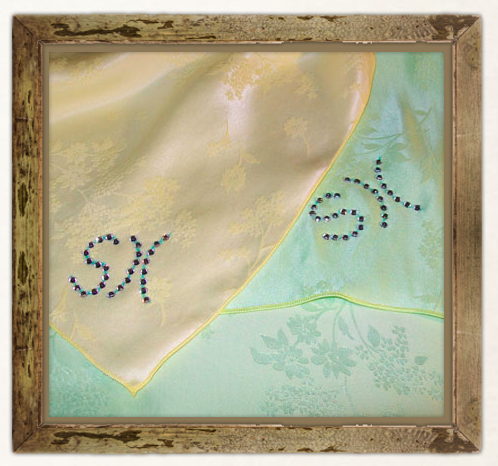 Heather's Wild Rags started as a word of mouth company in 2009 & since then has grown to be well known. Her wild rags are practical, pretty & polished. Heather has our designer spotlight today, be sure to read the Q&A below.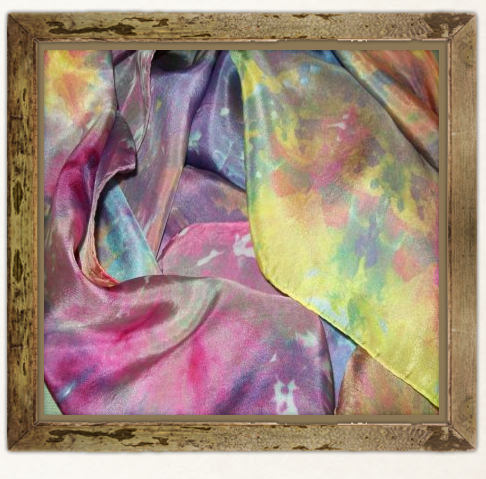 I'm sharing some pretty prints & patterns from her site.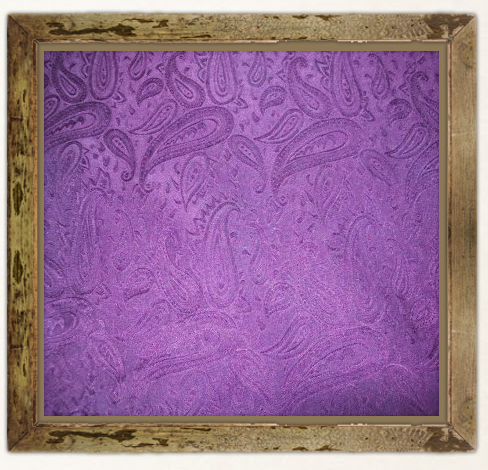 Heather can put your brand or crystals on your wild rags for something that is unique as you are.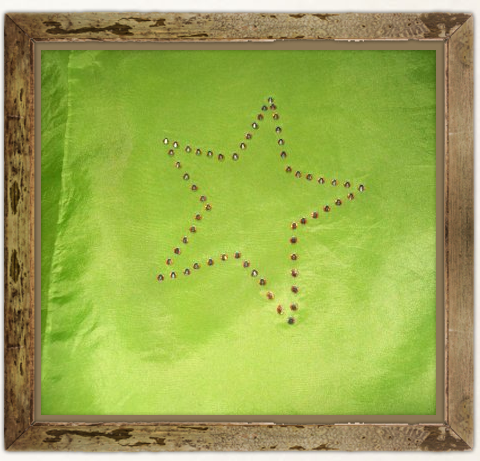 For more photos please visit Heather's Wild Rags online.
Q. What was your biggest inspiration to start your business?
A. I was working at a local Cattle Auction Sale Barn part-time. The manager knew I could sew and asked if I could "fix" his favourite Wild Rag. I did and he loved it. He ordered more from me and then started to tell everyone that I made Wild Rags. I soon became know as "Heather the Wild Rag Girl". After the word of mouth started to grow, I started a business Heather's Wild Rags, and opened a page on face book and with in 4 months opened my website and online store. Things have just grown from there.
Q. Tell us about your favorite colors or patterns that you like to work with the most.
A. Favorite Pattern- I love Paisley! The jacquard fabric and the paisley prints that I can find from my supplier. The Paisley Silk Jacquard that I hand dye is my favourite. I love to see the color and how the fabric dye changes with the light on the fabric.
Color- I would have to say the Turquoise or Purple are my favourite solid color of my Wild Rags. But the "Splatter" dyed wild rags are so fun. I just use a bunch of different colors and then wait to see what they will become. Sometimes the combinations of the colors that I chose are NOT good. They go into the pile of never do that again. But I love the challenge that the hand dyeing process presents. I love to see how different colors work together. And I LOVE the challenge of trying to match a color for someone. I have done several weddings, and love to see all the color samples that the brides choose and then match my wild rags to the color they have sent me. Or for that person with the hard to match show outfit. I love the challenge of matching my wild rags with the color sample that people send me or ask me to create.
Q. Most people who design have a specific customer or client in mind that they are designing for in their mind. Who is a celebrity crush that you would be thrilled to have wearing your designs? (Besides the Duck Dynasty crew of course)!
A. George Strait is my all time favourite Cowboy. From the time he it the Country Music scene when I was a young girl and I got my first George tape for my tape player. (Now I am showing my age) to today. I own ever one of his CD's and still have that original tape, that is worn out. If he ever called wanting my product I would just fall over. And then get up and start working on it right away. J However I am always honoured when people choose to wear my product. I design mostly for the hard-working cowboys. People who use the wild rags as part of their working life. But I also like my product to be stylish enough that you can also use them for western dress, weddings, and even for the man or woman in the city. I am always honoured to see my Wild Rag being worn. Whether I am out working at the sale barn and see one of the working cowboys wearing one to keep warm, or I am at a banquet or event and see one of the Men or Woman wearing my wild rags as part of their dress attire. One of my most memorable moments happened last winter at the Mesa County Cattlemen's Banquet. I recognized one of my wild rags being worn by this cowboy, as I walked by him on my way to my table I commented that I "Liked his Wild Rag". He Very Proudly told me it was a "Heather's Wild Rag" and how much he loves that brand of wild rags and that I should get one. I listened to all he had to say and watch as his face light up as he told me all about how he had to choose which one of his 4 to wear tonight. When he was done, I shook his hand and told him, "I'm Heather and I am so glad that you love my Wild Rags". He about fell over and then wanted a picture with me, and introduced me to all his friends at his table and went on about my product. Moments like that are why I work so hard. To see hard-working people, choosing my product to wear. It warms my heart and makes me realize how blessed I am to be able to have a business doing something that hard-working people love and appreciate.
Q. Who is your favorite clothing designer (high fashion or equestrian related)?
A. Wow this one is hard for me. I am not much of a cloths horse but I do like western clothing. I guess high-end fashion for me would be Ralph Lauren designs. I like the clean lines and how most of his cloths can be worn by normal everyday folks. As far as western cloths, I like Cowgirl Tuff brand and Cinch Brand cloths. They are comfortable and stylish and seem to keep up with the current trends in the Western Fashion World. Cowboy boots are my thing. I would rather have on a very nice pair of boots than a nice blouse or pair of pants. Lucheese are my favourite brand of luxury boots. I love the exotic hides and the clean lines of the boots. And for my "funky" side, Tin Hauls or Corrals. Love all the fun prints, patterns, and designs they come out with. I could go on about boots, but I will stop.
Q. Do you have a wild rag that you have designed & favor over all the others & why?
A. I like to do my "Splatter" Collection in both the Wild Rags and the Urban Girl Scarf. There is nothing like them being offered in the market, and they are ALWAYS a One of a Kind. No 2 are ever the same. You can use the same colors and they each come out differently. I love that aspect. Plus they are easy to recognize when I see people wearing them. I also like the fact that I was the first wild rag maker to offer Custom work. Custom Colors and adding your Ranch Brand to a Wild Rag. I am the only wild rag maker that I know of that hand dyes their own colors. I do not purchase my solid colors from a supplier. They are all hand dyed by me. There are a few people who are now copying my idea of adding your brand to a wild rag. Although it irritates me that people can not come up with their own ideas and creativity, I guess I should be flattered by the fact that they like the idea. But I love working with people's brands to make sure that I get them just right. I hate when a brand is "botched" on livestock, so the last thing I want to do is botch a brand on a wild rag. Creating the custom one of a kind product is what I love to do most.
Q. What has been the most successful way to sell your products? Word of mouth, repeat customers, online discovery, ect?
A. All of the above have worked well for me, but word of mouth is my personal favorite and repeat customers. I love when people contact me and say I was recommended by a friend who loves your product. That to me is the best form of advertising. But I have also found that Face Book, Pinterest, and Instagram are all working very well to get the word out and get my product seen. Social Media in this fast-moving world have been the best form of advertising for me. I have been found on Social Media by magazines and stylists to the stars.
Q. Tell us about your ties to the western world or your fondness for this scene.
A. I grew up on the back of a horse, Cowgirl all the way. I was very active in the local 4-H scene growing up and love everything about the western lifestyle. From the friendly hard-working people, to the glitz and bling in the show ring. I love working cows on my horse at the local feed lot and sale barn, to competing with my girlfriends in Ranch Sorting events. I love the fact that down to earth western folks are friendly and willing to help each other out, no matter what the project is or what time of day or night it is. I wish that more of the world could operate on a "hand shake" and "your word". I think it is important to preserve the western heritage and western way of life. I sometimes feel that I was born 100 years too late. I would love to travel back in time and see the way of the cowboys in the late 1800's. And go on a real life cattle drive. What an adventure that would be. But for now I will continue to make Wild Rags for the hard-working Cowboys and Cowgirls as well as the fashion forward folks that live in the big cities! As for me, I can be found on the back of my horse, Coke Cola in hand, working cows and wearing a wild rag that I created.