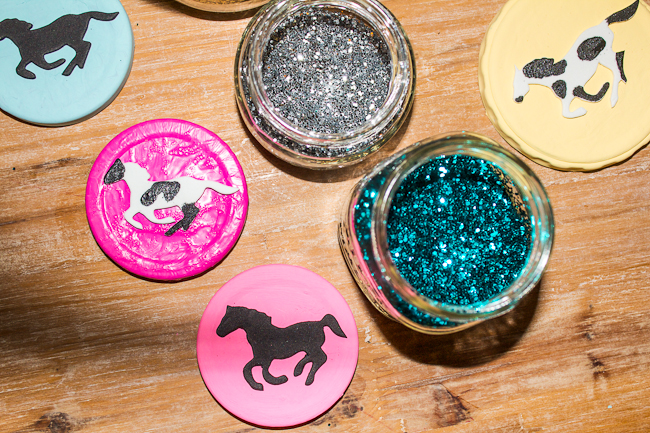 Storing craft or art supplies doesn't have to be boring & this is the perfect project to help your kids get ready for back to school! I made these decorative jar lids to store some of my glitter. Glitter comes in ugly plastic containers & I can't display it out in the open on a shelf ; )
Supplies Needed:
Assorted jars with lids, I always save my jars from food & try to recycle or up cycle them. Smaller jars from minced garlic or pesto works great!
Paint – you decide what colors & type of finish you would like! I used Apple Barrel Acrylic Paint on the light pink, yellow & blue lids. Then I experimented with enamel paint on the dark pink lid while trying to do a textured effect (not a fan of how it turned out).
Paint brushes
Foam horses found here.
Paint the lids with whatever color you prefer, allow them to dry & add foam horses to them. The foam horses are adhesive so you just peel the sticker off & place them. For a little extra fun, I turned a couple of my horses into black & white Paints like Rumor.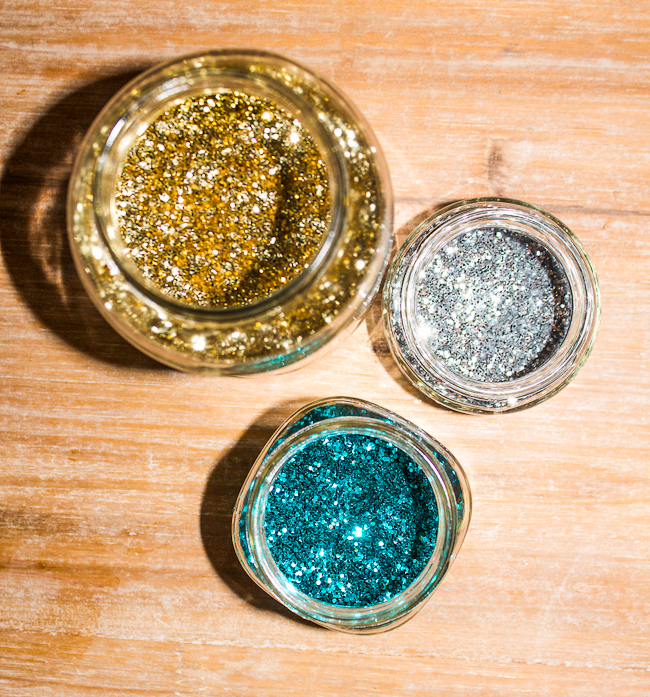 Pretty glitter.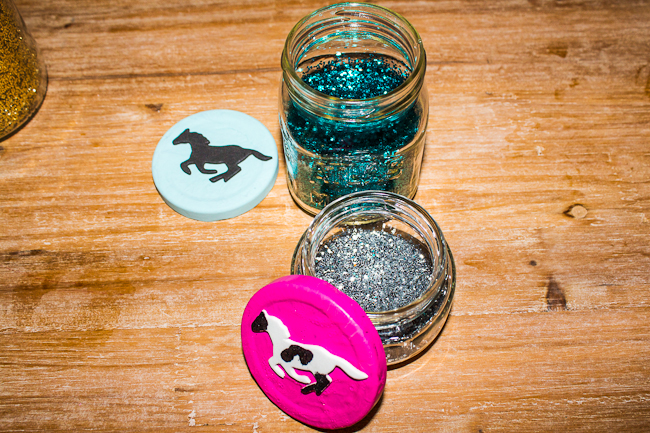 Pretty glitter in its new containers.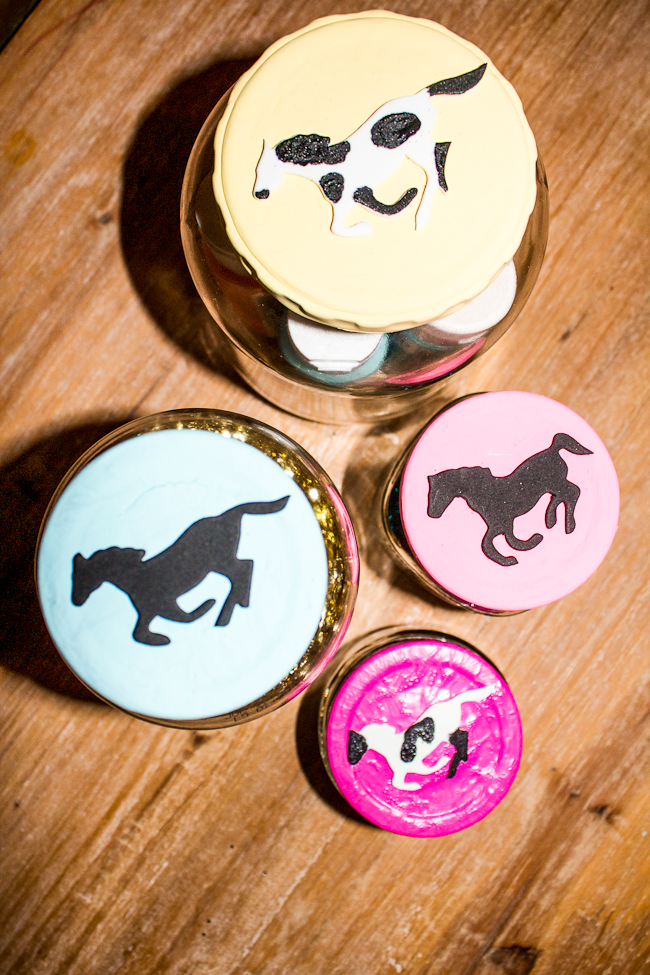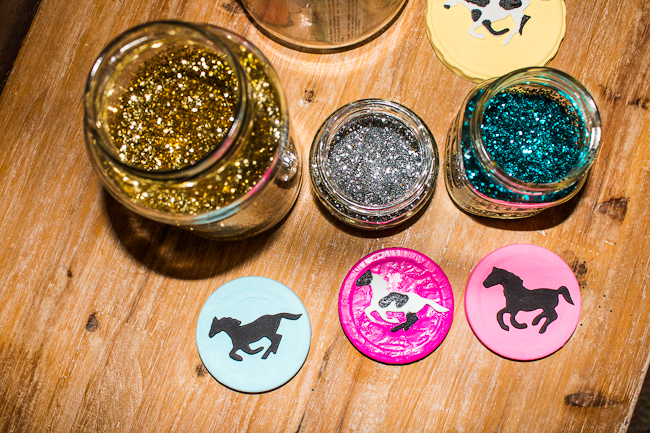 Get creative & have some fun with it! My next big project is painting & styling a shelf with craft supplies so I'm sure this won't be the last time you see these jars in action.