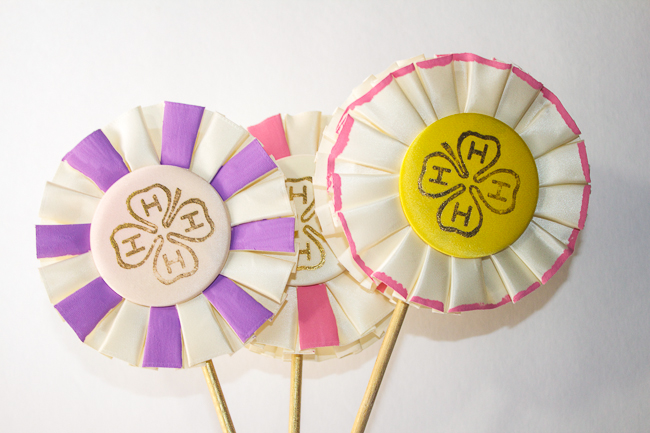 Since the ribbon decor features have been so popular, I decided to keep it going with these ribbon "flowers" or decorative centerpieces. I saw a similar image on Pinterest with ribbons coming out of an old trophy & I decided to do it my way.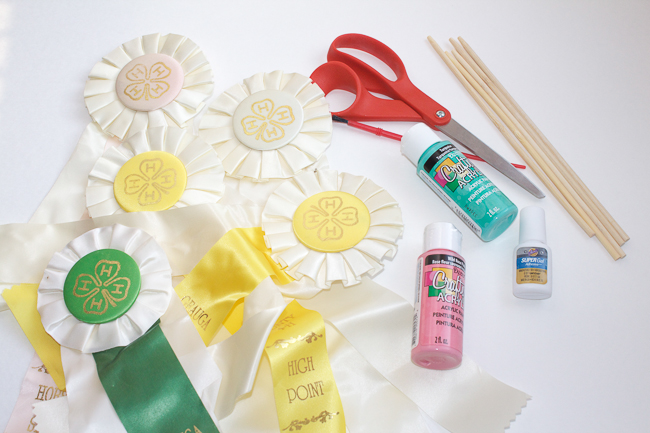 Pick out a few different colors of ribbons – sadly I don't like to decorate with blue or red so I was on a hunt for lower placed ribbons since I think their colors are prettier.
You will need some wooden sticks – you can find them at a craft store or I just happened to have some chop sticks that I was never going to use. A little bit of super glue to attach the ribbon heads together and optionally some paint to decorate more.
Spray paint is also your best friend. You could leave the sticks plain but I made mine gold (gold spray painted not pictured in photo).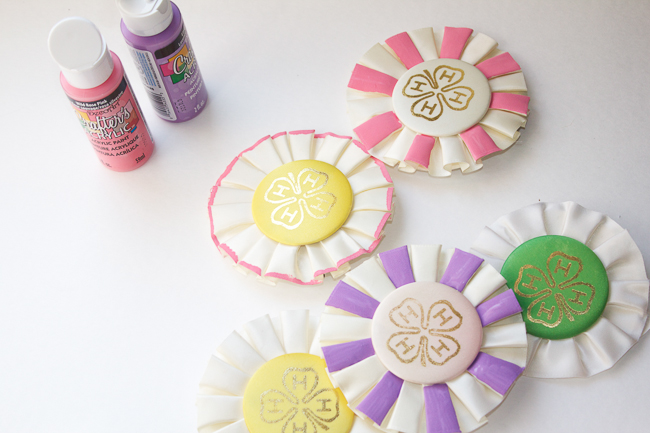 Cut the bottoms off the ribbons & paint them if you wish. I used pink and purple paint to dress up some faded ribbons. Once the paint dries it's very easy to glue the stick to the back of the ribbon or slide it underneath the cardboard backing. Place another ribbon on top of the stick facing the opposite direction and glue it.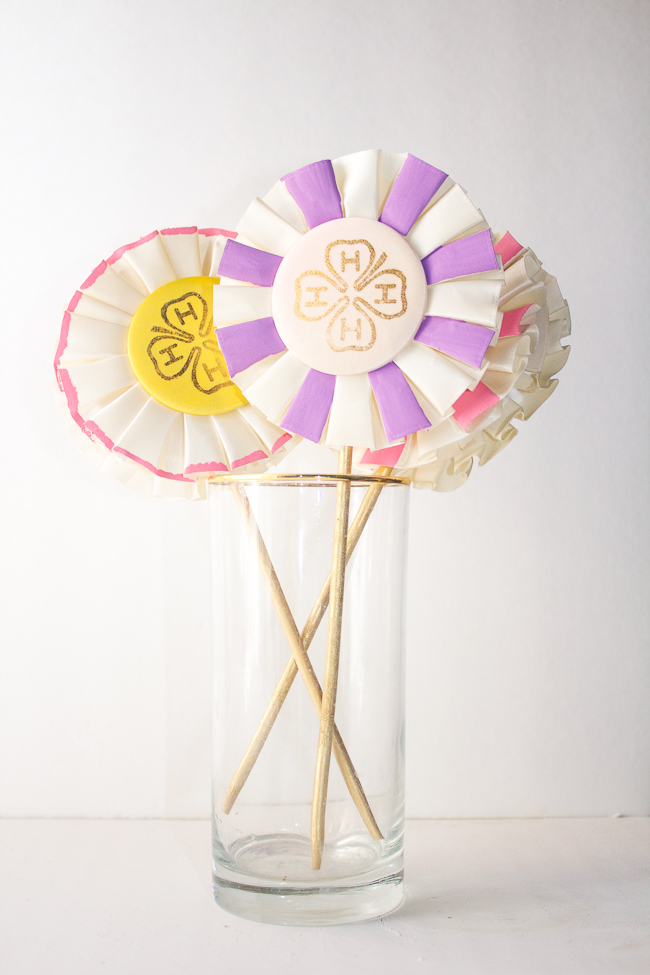 This ribbon arrangement looks great on a shelf or as table center pieces at a party – hint, hint; Kentucky Derby party soon.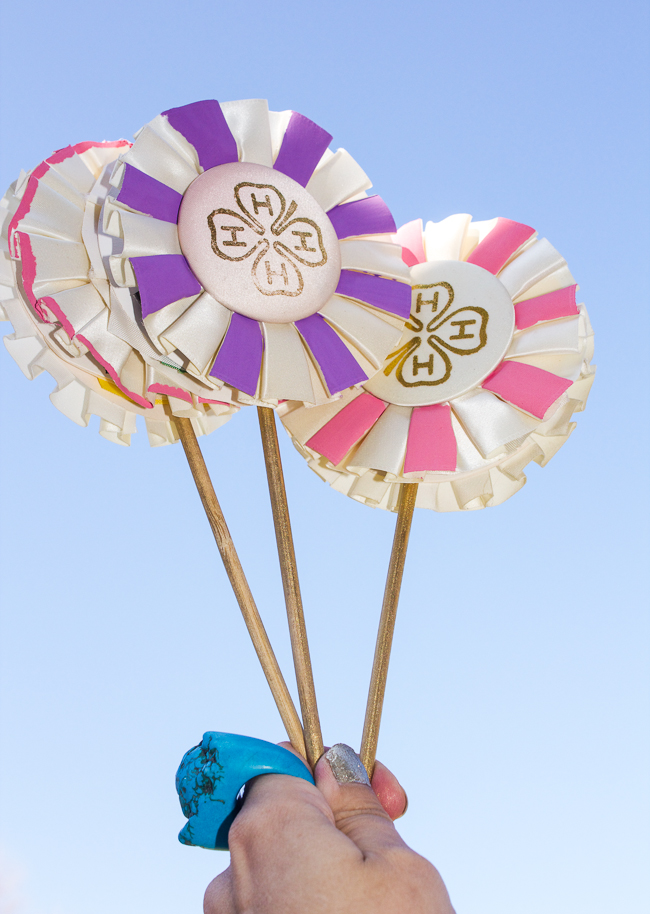 If you want more ribbon DIY projects please see Ribbons in a Jar, my Horse Show Ribbon art project &  16 Uses for Horse Show Ribbons. I definitely have you covered!