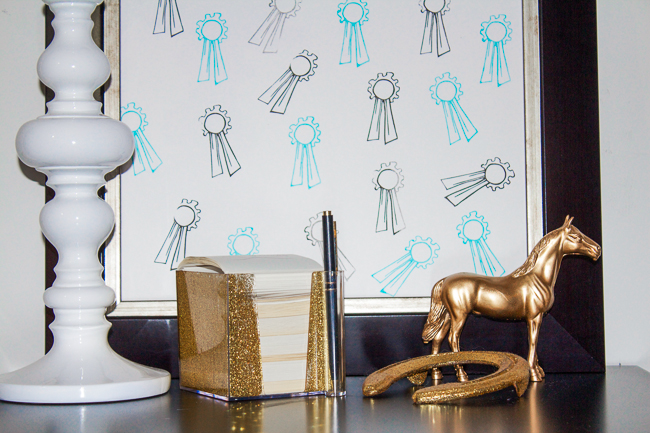 Art can be expensive…. but if you make it yourself, it can be very cheap. This ribbon print cost me all of $2 to make & it looks like I bought it some place expensive. How you ask? Frame from old art – free, poster board – $1, ribbon stamp from Pat Catans – $1. I had the ink from an old project but if you need some that might bring your cost about $5-$10.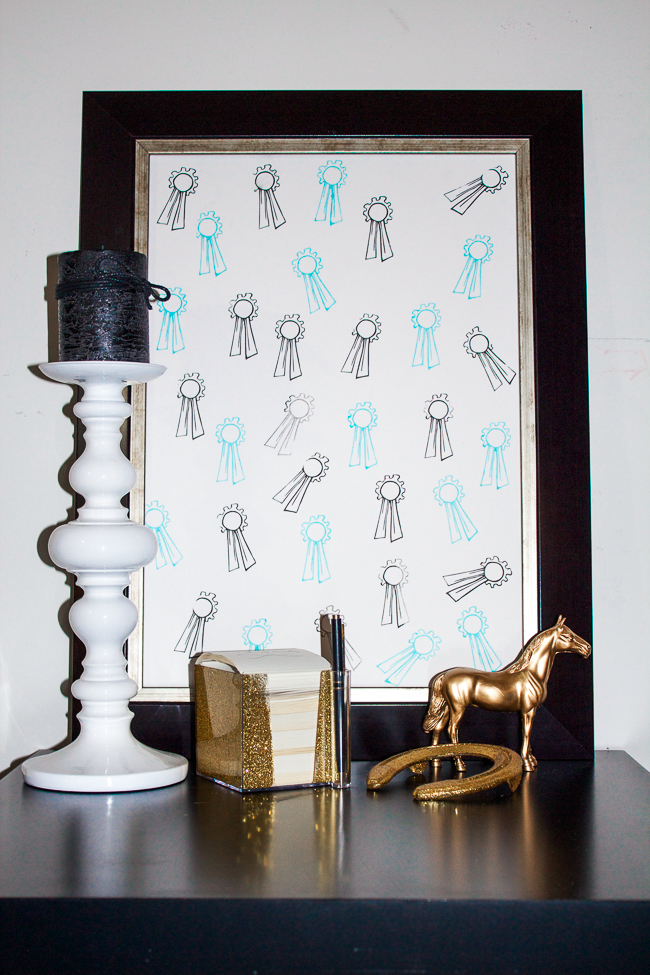 The horse show ribbon stamp was a lucky find, I used black & turquoise ink to stamp alternating ribbons. You could use any stamp to make a print to fit your own personal style or taste. If you have a Pat Catans near you, go there for stamps. They have a huge & overwhelming $1 bin of stamps & you never know what you are going to find.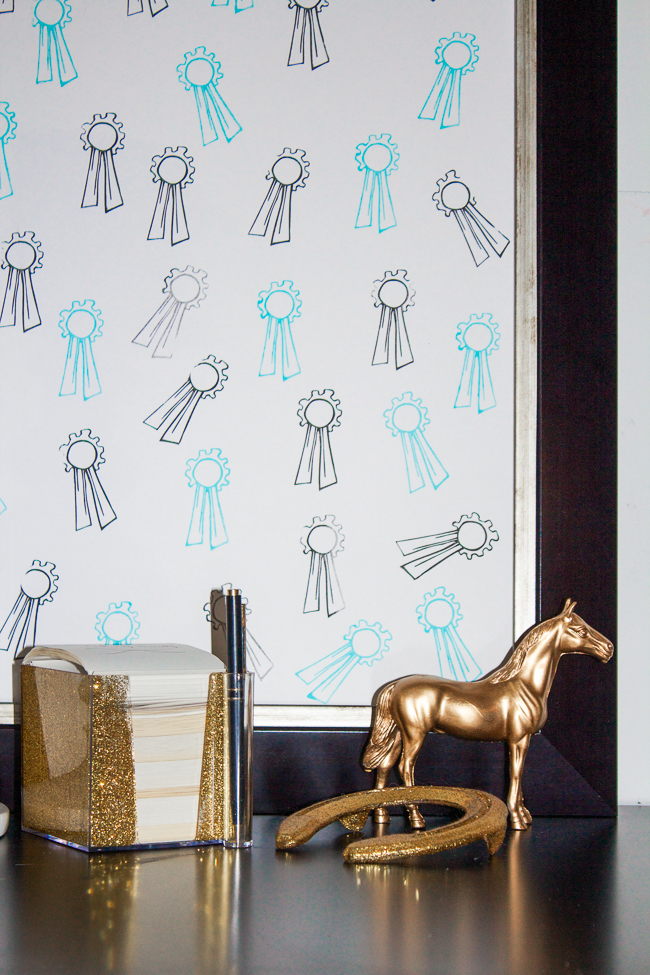 My art looks modern & fun paired with a gold horse (spray painted), gold horse shoe & note holder (glittered). These are also simple DIY projects that you can take on.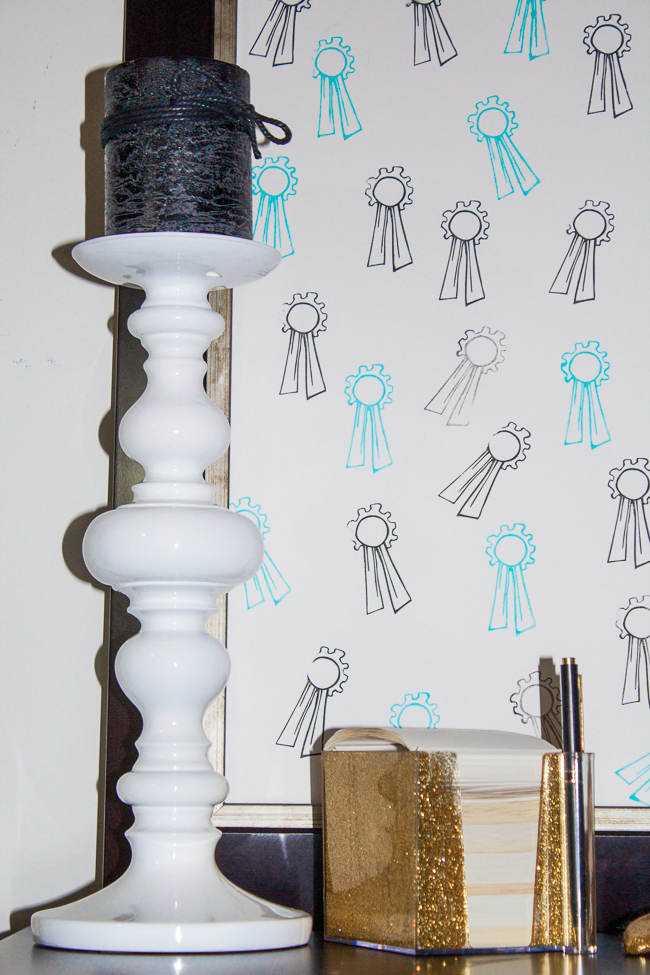 Here is what you need to make your own DIY Stamp Art: any stamp, poster board or paper, (canvas could work too), frame, ink for stamping & creativity! It's a great project that takes less than ten minutes to complete.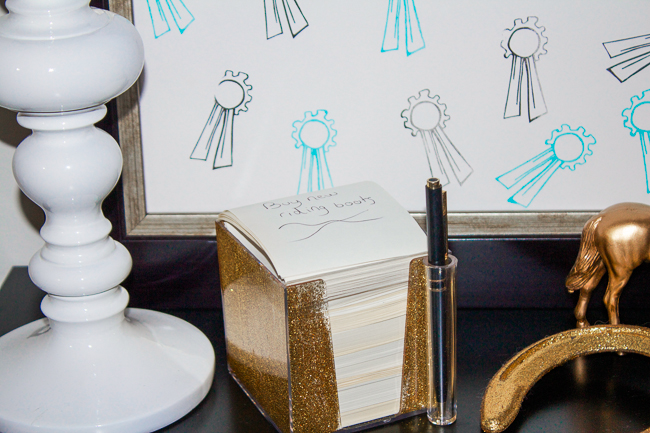 Have fun & go make some fabulous art!
Ps. if you are interested in making your own stamps you can see this DIY Horse Stamp post that I did earlier in the year.