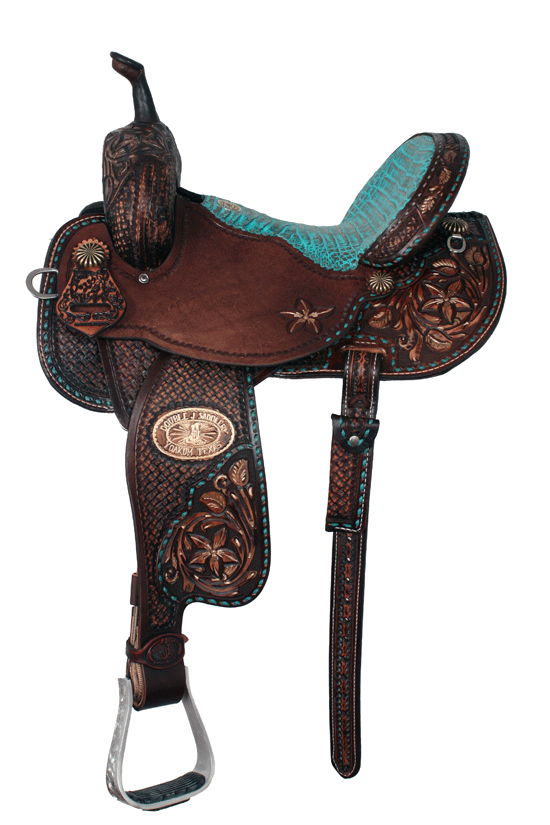 So today I only want to look at beautiful things. I thought perhaps I could share the latest beauties from Double J Saddlery that I'm drooling over, can my New Year's resolution be to buy one of these? It should be & Tina would probably second that, but for now I'll continue to drool.
The carving, the colors, the details, everything is gorgeous.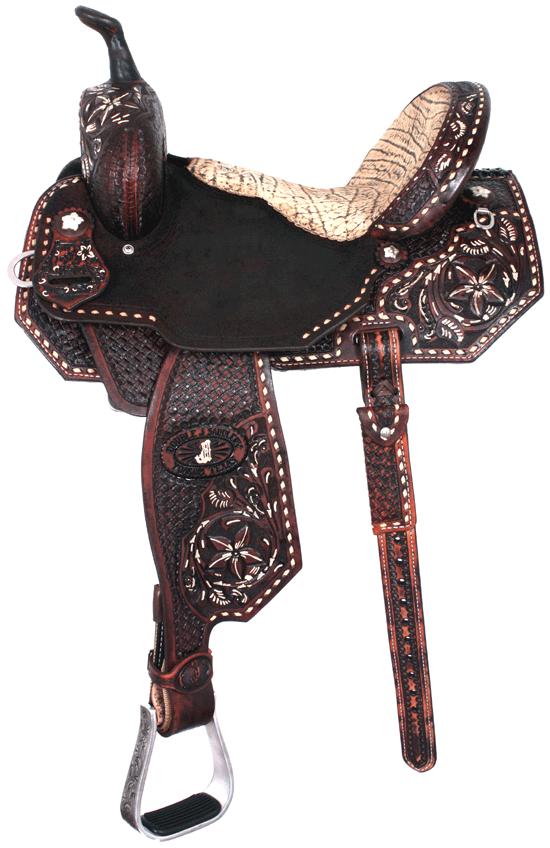 While I love the turquoise, these darker saddles are very pretty too. Any barrel racer would be lucky to have one of these saddles & I can vouch that they do ride as pretty as they look.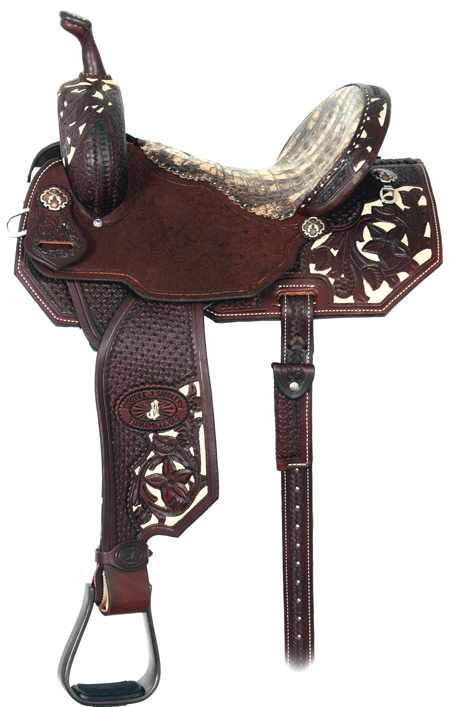 And now I need a big favor from you, actually it's advice. My friend Ashley from The North Carolina Cowgirl has been having a lot of issues with her new mare, Gracie. Now it looks like stifle issues – you can read more about it here. Does your barrel horse have any stifle issues that you have worked through? Or do you know anyone who has had similar issues with their horse? Ashley & I would love to hear your feedback.