These tooled leather boat shoes are perfect for summer!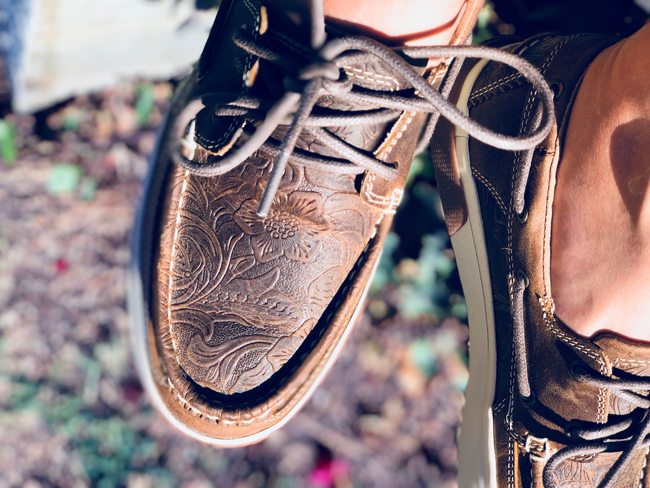 A couple of months ago I introduced you to my Durango Music City Slip-On Shoes. I fell in love with the tooling and their casual comfort. Naturally when Durango offered to send me a new pair of shoes from the Music City Collection, I immediately said yes.
Meet my new Durango Music City Boat Shoes. They feature brass hardware, a canvas lining, rubber sidewalls and outsole, plus full-grain leather uppers with tooled leather and embossed details. *This blog post contains affiliate links.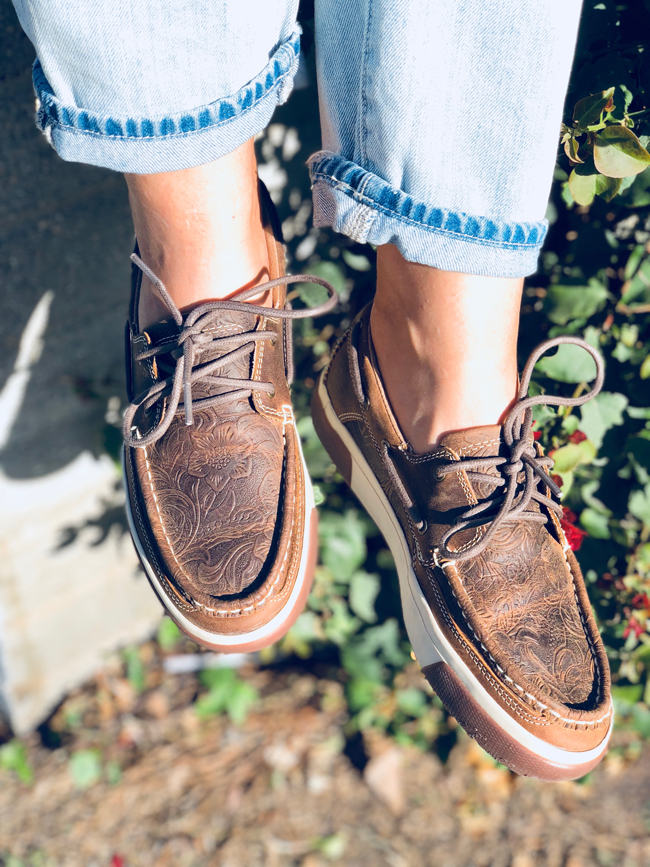 These past couple of weeks in California have been warm. Our flowers are blooming, the grass is green, and it feels like spring. These boat shoes have been perfect for running errands and are giving me major summer vibes.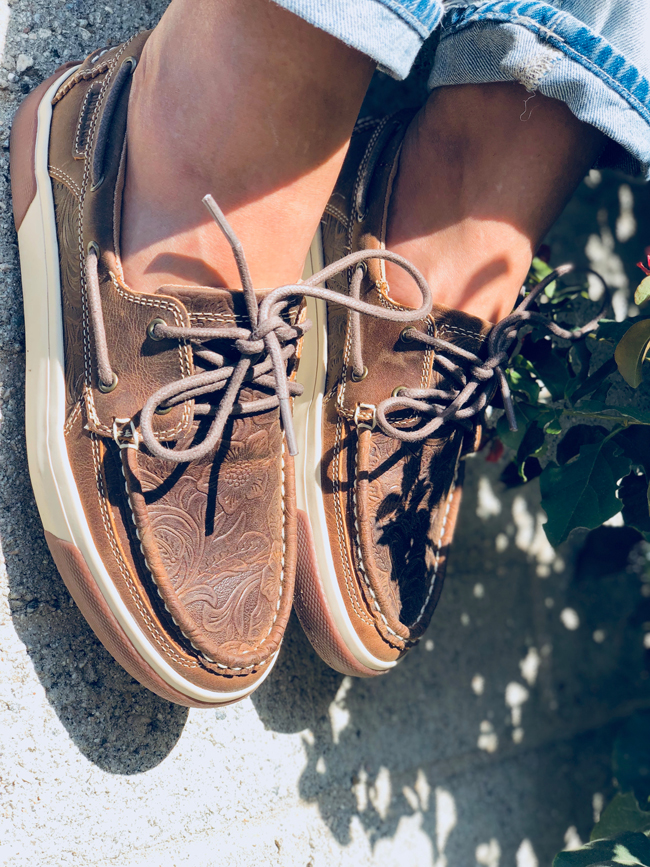 You can opt to tuck or tie the laces, but I prefer to tie them.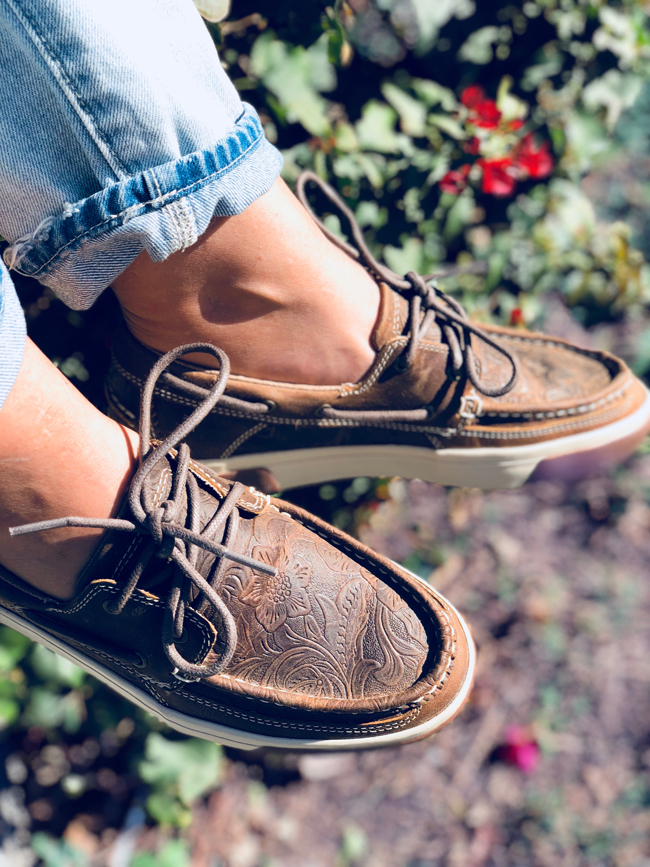 For those of you who loved my last pair of Music City shoes from Durango, these have a lot more tooling – which is a nice added bonus. I'm wearing a 7.5 and that's my normal shoe size, so they fit true to size.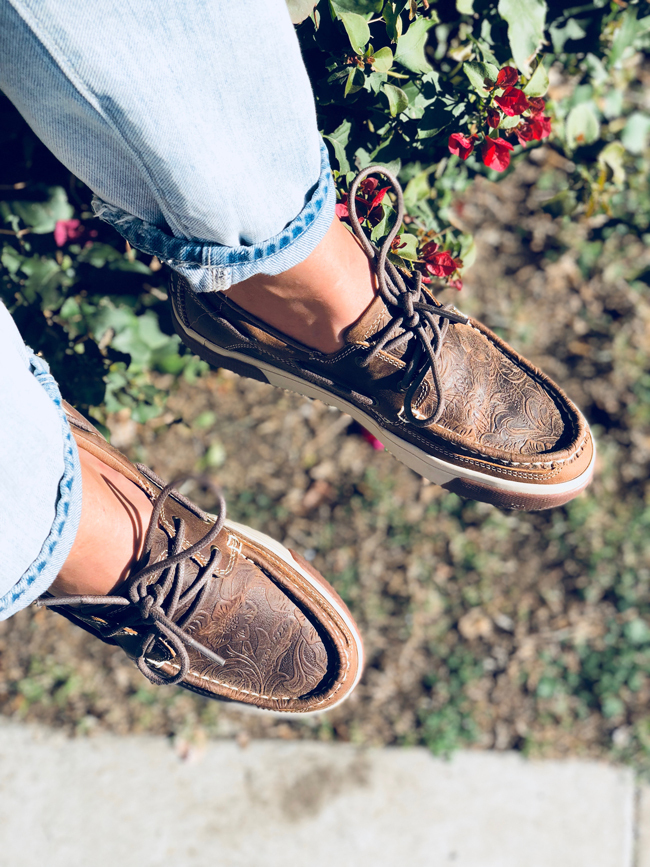 Ps. if you like a little color and want something really fun, check out their boat shoes in plum, red, and turquoise. The style is the same as these with just a pop of color.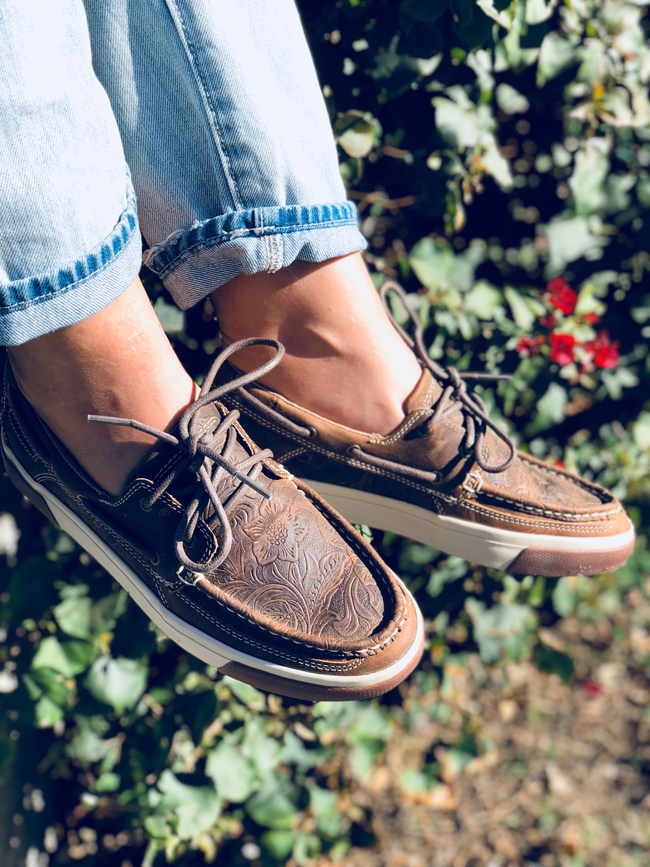 I'll be sending everyone warm, spring thoughts while I'm wearing my boat shoes in February.
Shoes provided c/o Durango