My riding outfit of the day featuring apparel from Noble Outfitters.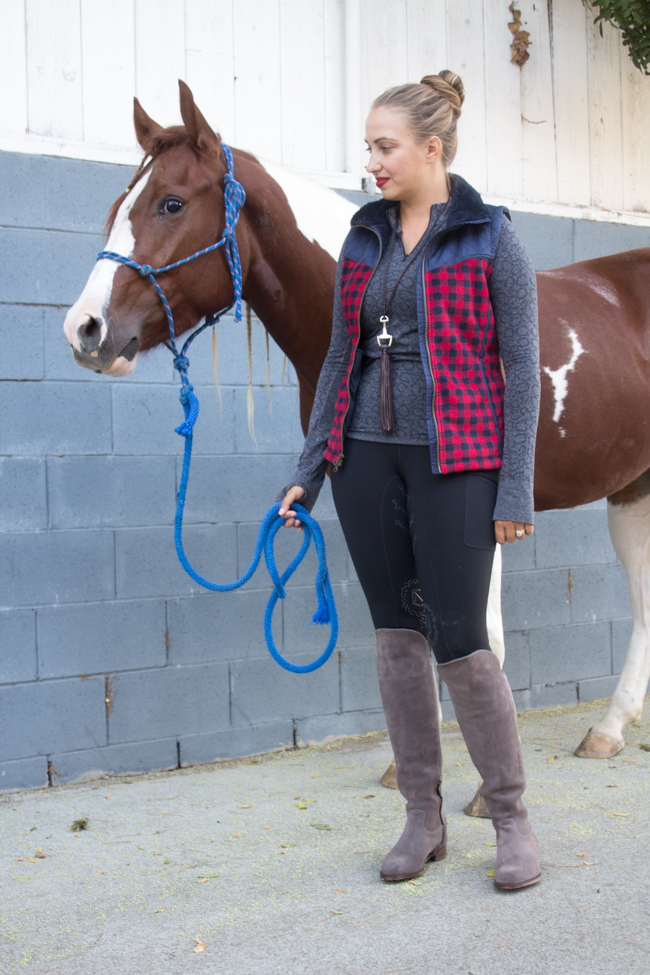 Riding Outfit Details
Full seat balance riding tight / Revolution seamless riding shirt / Heritage check vest
The days are finally getting cooler in Los Angeles and it's been perfect riding weather. I'm loving some of the new fall clothing from Noble Outfitters. They kindly sent me of these pieces to try out. The full seat riding tights are amazing. I've gone riding and hiking in them. The heritage check vest is very warm, perfect for cool nights.
Fira has been making lots of riding progress. She went on her first trail ride a couple of weeks ago and I was so impressed with how she behaved.
For most riders, going on a trail ride is simple. You either head out from the barn or trailer to a location. I trail ride in Griffith Park which has access to many trails, soon I'll be able to ride to the Hollywood sign and Griffith Observatory. Getting into Griffith Park is about a 30 to 40 minute ride from my house. I start in our neighborhood, ride to the first public arena, cross a small bridge, ride around the Los Angeles Equestrian Center until I get to a large bridge going over the L.A. river. I can feel the bridge over the L.A. river vibrate as we walk across, it's long, narrow and up high. I'm not afraid of heights, but it gives me an uneasy feeling crossing it. Then the sound of buzzing traffic around and under a dark tunnel is up next. It's a lot for a horse handle, especially a young and green horse. We must go enter three different tunnels going under the highway. Fira has handled each of these obstacles with a curious nature and willingness to go forward. Once we enter the park, there are many hilly trails. The hills are steep and she is learning how to carry herself up and balance on the way down. I'm taking it slow and easy on the trails so far because I know she gets frustrated on the downhill. It's been an amazing adventure so far!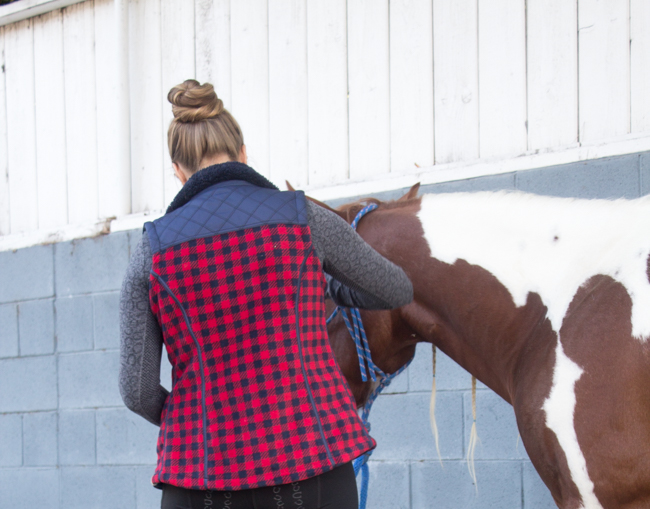 Do you have any trail riding plans for fall?