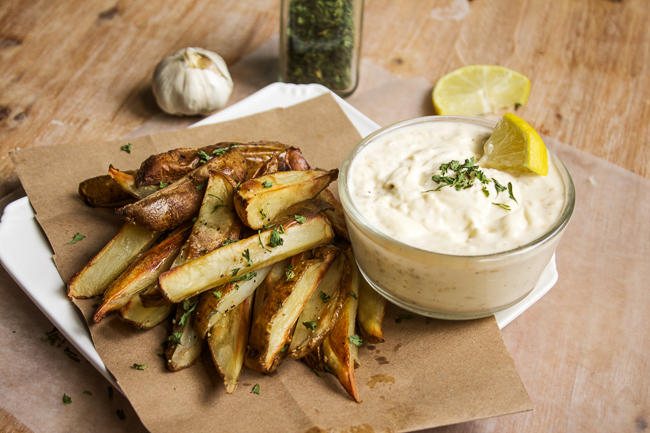 You know you have done something right when you can get someone who doesn't like mayo to eat & rave about your aioli. I made this earlier in the week & after wonderful reviews, I decided to share. This is a quick & easy recipe that you can make this weekend if you are feeling like something new. Home made fries are always one hundred times better than frozen or fast food, they compliment the aioli nicely.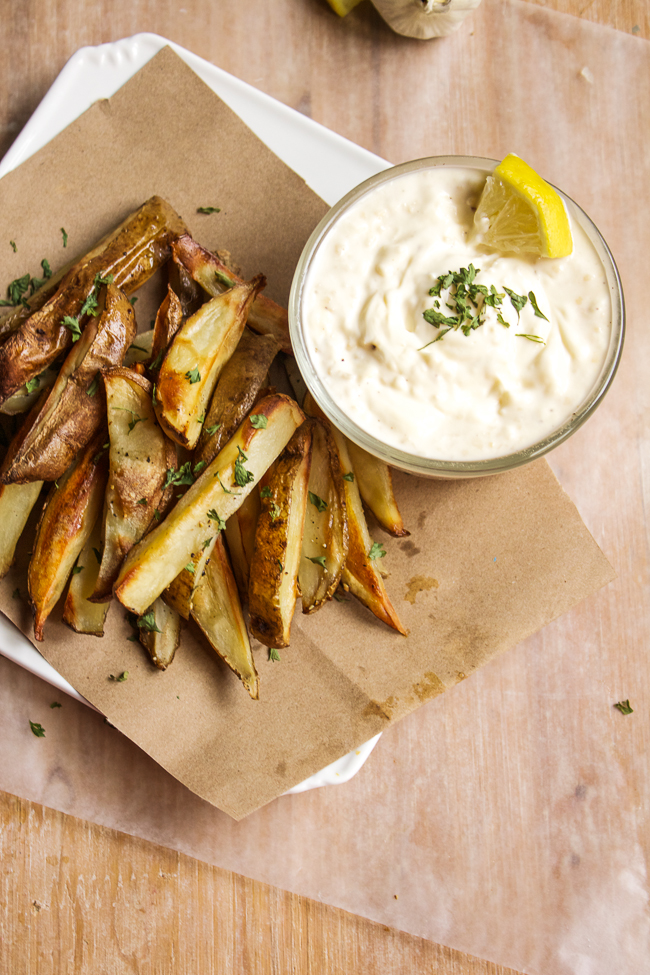 Garlic Aioli with Oven Fries
Garlic aioli, a perfect substitute for ketchup.
Ingredients
Aioli:
1 cup of mayo (I like to use Kraft's with olive oil)
3 tablespoons lemon juice
3 teaspoons black pepper
1 teaspoon garlic salt
10 cloves of garlic, minced (fresh garlic is best but you can use the kind from the jar, just use 4 heaping tablespoons)
Fries:
potatoes (any variety)
olive oil, black pepper, sea salt & parsley (use according to taste)
*just make the amount you would like, no fancy measurements here.
Instructions
In a small bowl combine mayo, lemon juice, black pepper, salt & garlic. Mix well. Put the aioli in the fridge & let it chill before serving.
Fries
Clean & wash your potatoes, then slice them into french fry sizes.
Preheat your oven to 350 degrees & soak the fries in water for twenty minutes.
Dry the fries & spread them over a foil lined baking sheet.
Season them & drizzle lightly with olive oil.
Bake time is about thirty minutes depending on your oven & how crispy you want your fries.
Notes
Feel free to make this aioli a day or night before you want to have it so garlic has a chance to set & season the aioli, if you eat this right away the flavor won't be as strong.

Get your potato fix in!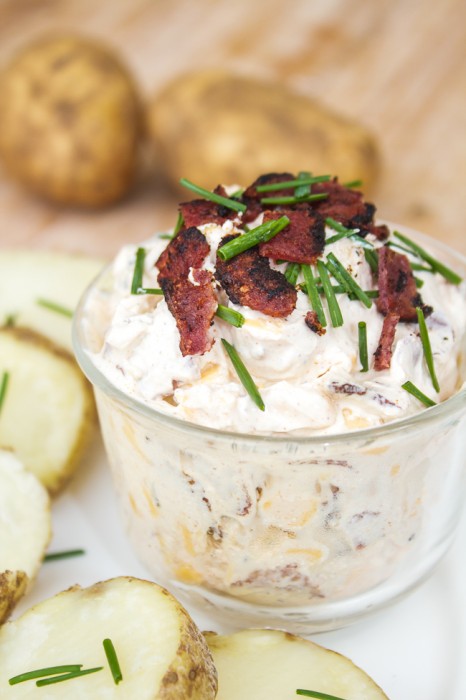 Parmesan Basil Mashed Potatoes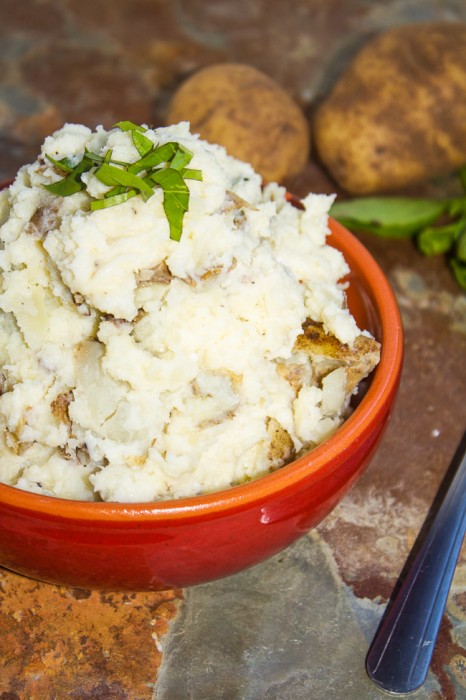 Simple Rosemary Garlic Potatoes