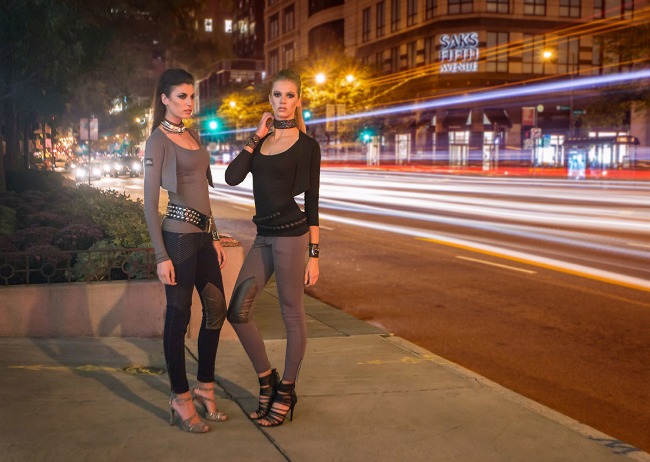 Riding breeches have been on a trending path lately and they just keep getting better. GhoDho is a new designer line of breeches for the equestrian who wants to be edgy and fashion forward. Brand founder Isheeta comes from an Indian background and culture, the word "ghodho" means "horse" in Indian so it became the obvious name choice. Isheeta has been riding horses since age eleven and is passionate about the sport. She created these breeches with the young and trendy rider in mind.
It's easy to see these breeches fit in very well in a city scene.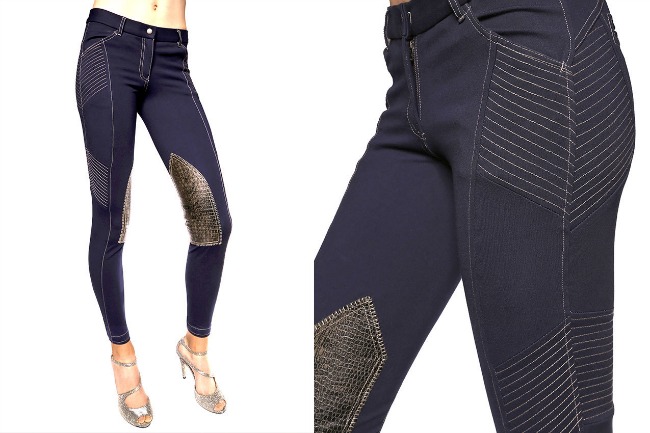 The five available styles of breeches include decorative stitching, faux crocodile knee patches and nickel zippers. Durable enough to put up with the demands of a rider in the barn, yet stylish enough to wear out with a pair of heels for dinner or drinks on the town.
The shrug and tank top are also part of the GhoDho collection, they compliment the breeches nicely but also appeal to a higher fashion demographic. Isheeta wants her brand to be part of mainstream fashion and pieces from the collection will be available later this spring at select retailers throughout the United States and Europe.
Stay tuned for more from GhoDho, Horses & Heels will be checking back with them later and will let you know once the breeches are available. For more details please visit GhoDho online.