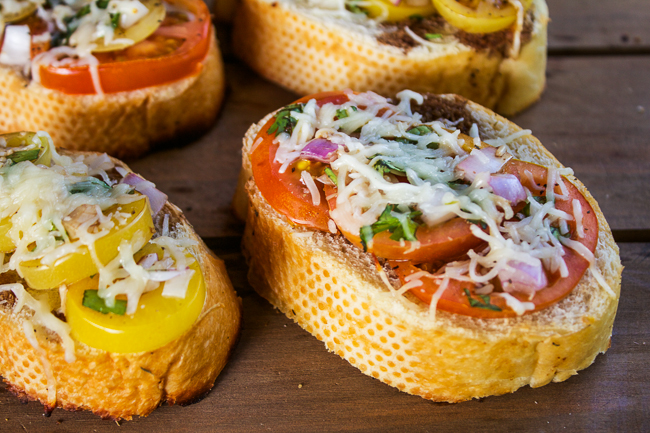 It's grilling time…
I love bruschetta, I could eat it all day & every day. Bruschetta tastes even better when it's grilled; Tina says, "the tomatoes are meatier, the mozzarella is smoked & it's more flavorful." Yep, she even said it was better than the stuff I brought her home from a restaurant last week (I picked her up chicken bruschetta).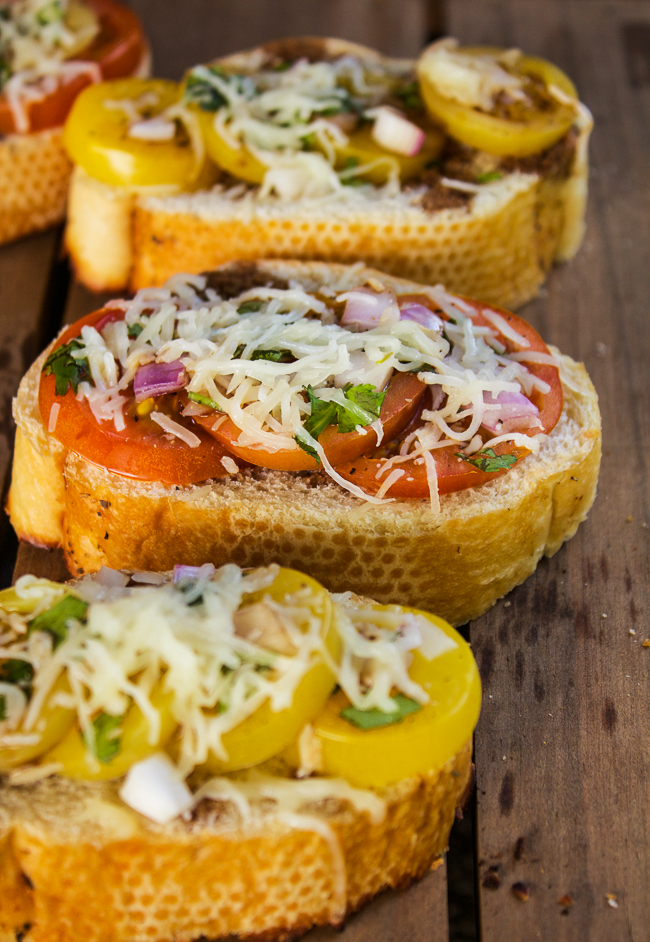 Grilled Bruschetta
Grilled bruschetta enhances the flavors of your food with a nice smokey flavor.
Ingredients
Sliced Italian bread or bakery bread
Olive oil
sliced tomatoes
Diced red onion
Fresh basil, shredded
Black pepper
Balsamic vinegar
Mozzarella cheese
*Ingredient amounts very depending on the quantity you are making. Consider this post just as inspiration.
Instructions
Drizzle olive oil lightly over both sides of your bread.
Slap it on the grill & turn it once you have grill marks or desired brownness.
Layer tomato slices & top with onions.
I put the grill cover down for a couple of minutes to smoke the tomatoes.
Lift the lid, drizzle balsamic & add basil.
Shake on some black pepper.
Cover with desired amount of cheese.
Put the lid down for another minute or two & then serve immediately.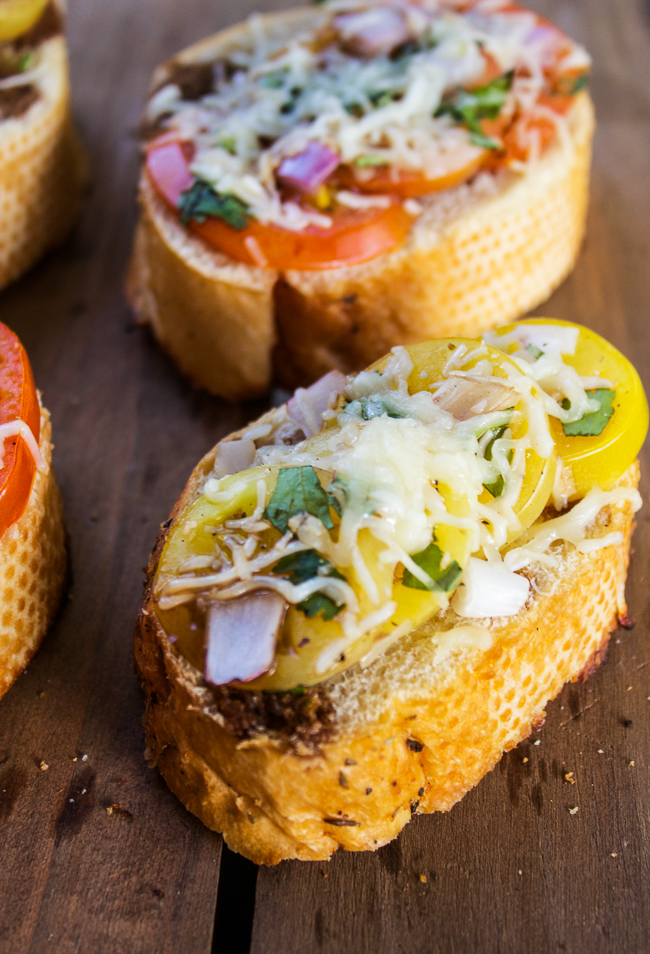 Now that is some good-looking (& tasting) bruschetta.
This makes a great appetizer or snack.
Looking for more ways to use tomatoes?