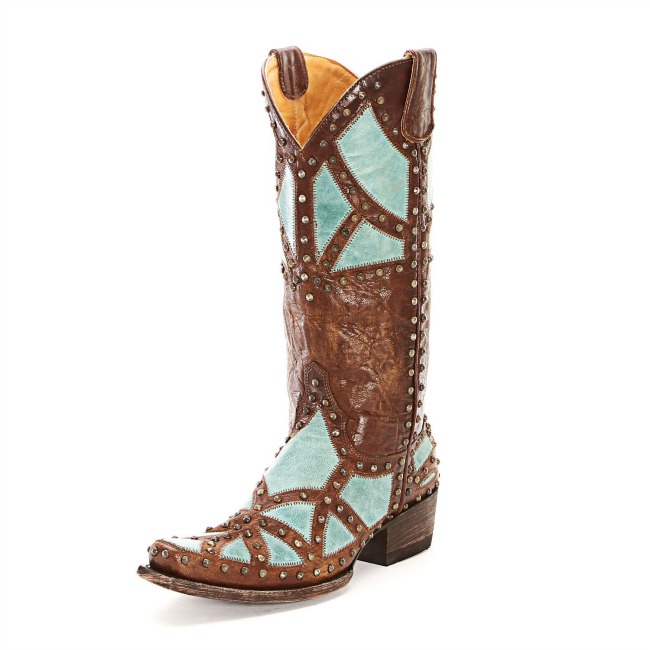 These turquoise and brown studded Old Gringo Brass Paola boots make quite the statement! The leather is slightly distressed and the intricate designs makes them both hard and soft at the same time. Edgy yet girly. You can purchase these boots from PFI Western Store.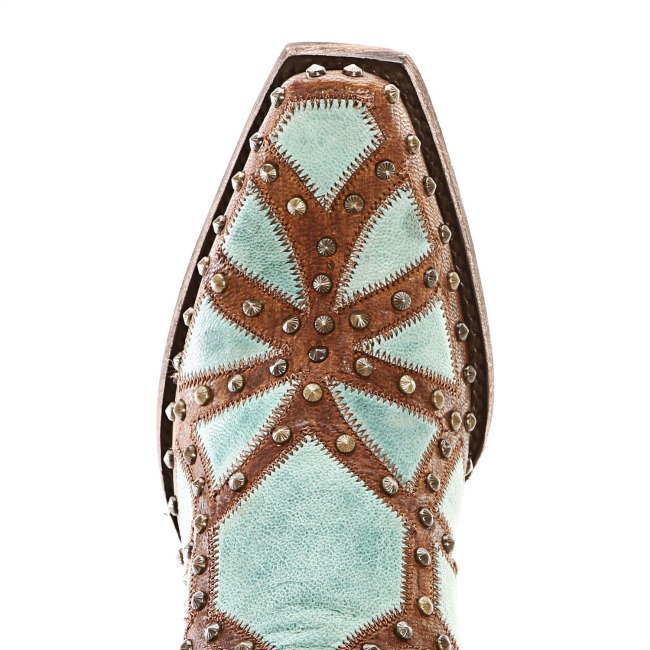 Close up detailing on the toes, these boots have a lot of studs.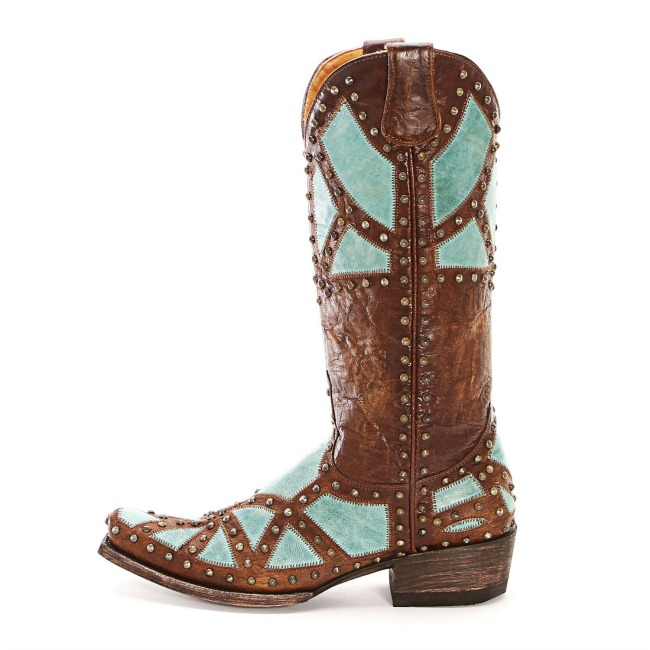 And from the side. Pretty from every angle right? I absolutely love them but I would love to see a version with the brown and turquoise colors switched. More turquoise and less brown would definitely make a beautiful boots.
Here are a few other accessories that go with the brown and turquoise theme.