The Artful Equine offers fine and functional artworks for the equestrian lifestyle.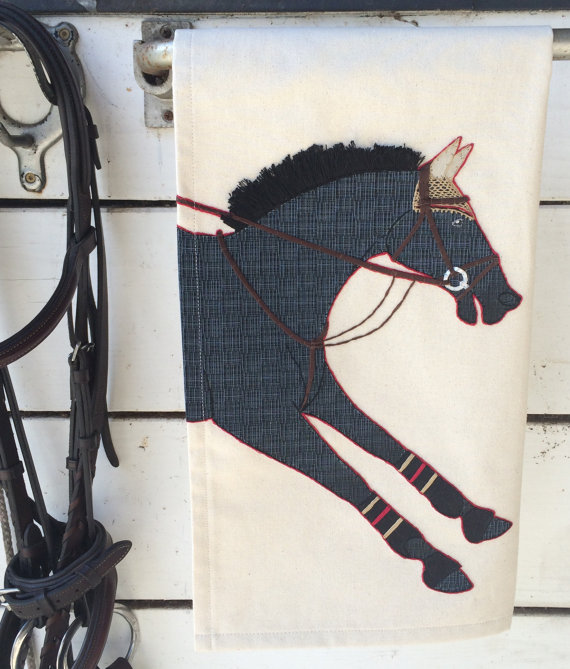 Looking for the perfect personalized accessory? The Artful Equine has you covered. Betsie of The Artful Equine creates tea towels, saddle pads, pillows, grooming brushes, fine artworks, and more for the discerning equestrian. Everything is handmade in the United States with lots of love.
You can purchase ready to go items in Betsie's Etsy shop or you have her create a custom piece from a photograph of your horse.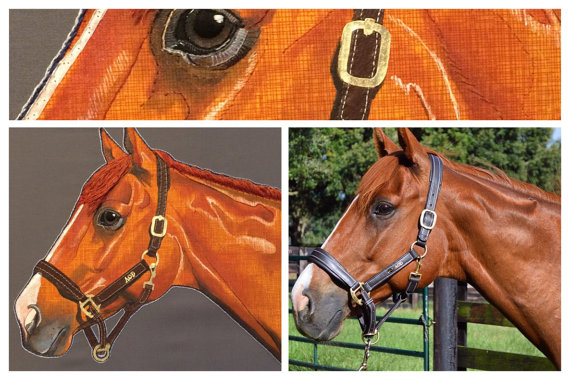 A real photo turned into a forever keepsake.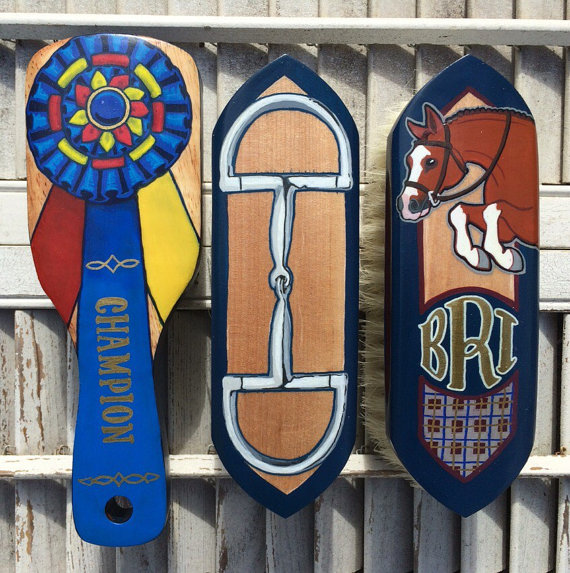 Personalized dandy brushes never looked so good! You can select from one of the designs from The Artful Equine's designer collections or personalize your brushes with initials or monograms.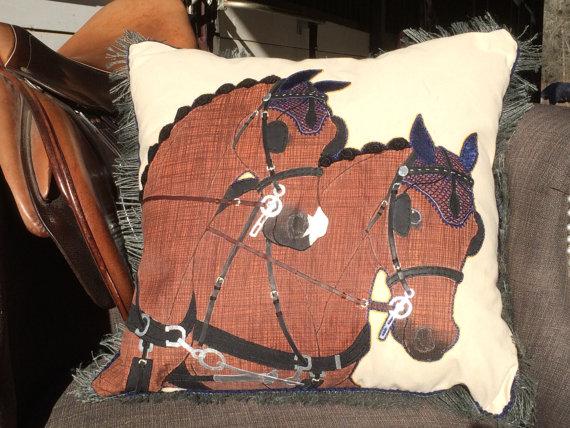 The Driving Team pillow. The details in each pillow is unbelievable.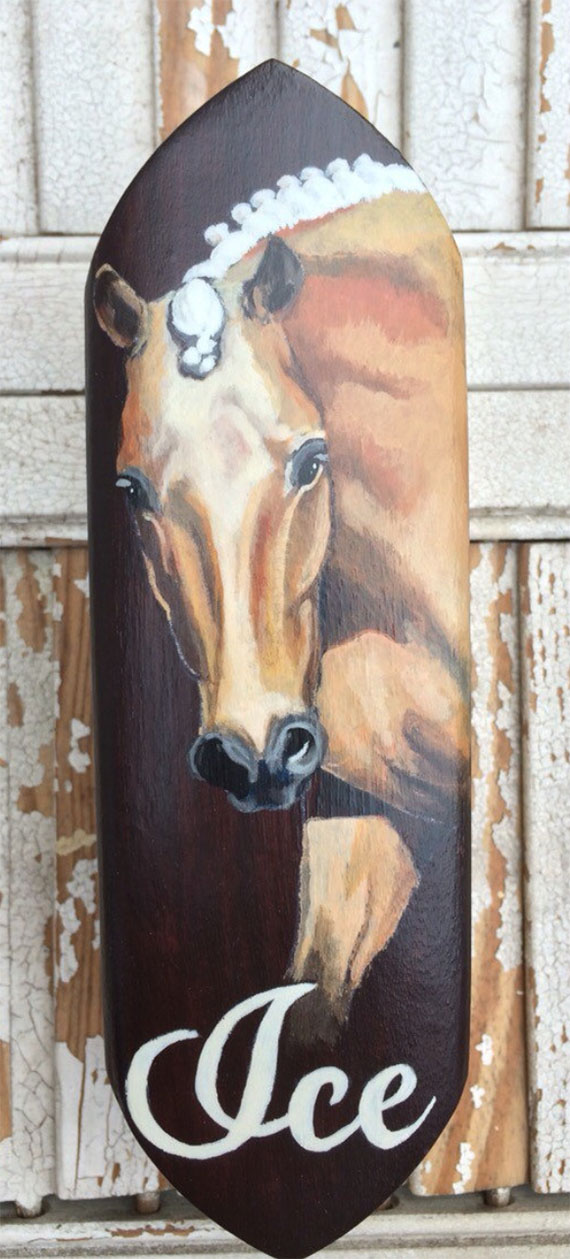 A dandy brush with a name and portrait.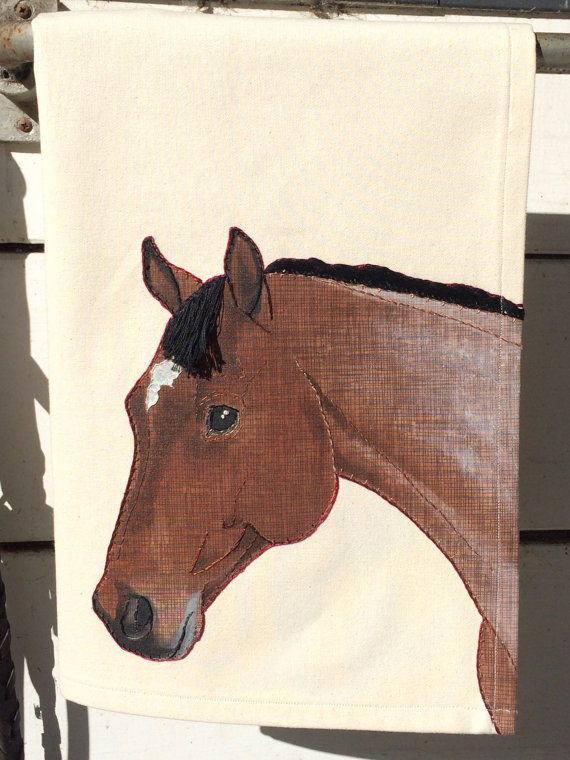 Bay horse tea towel.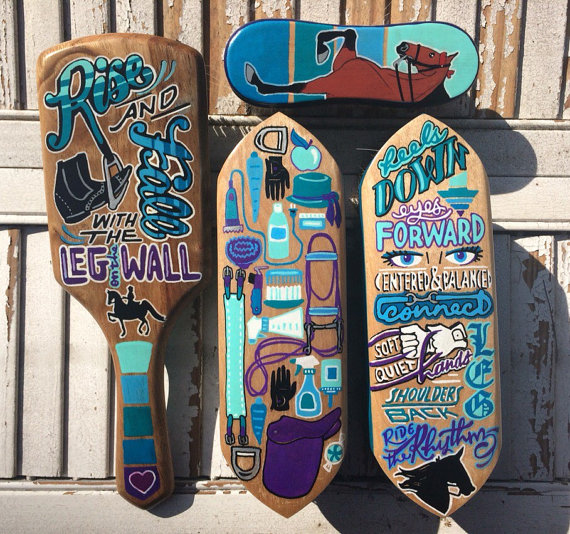 Colorful and fun brushes.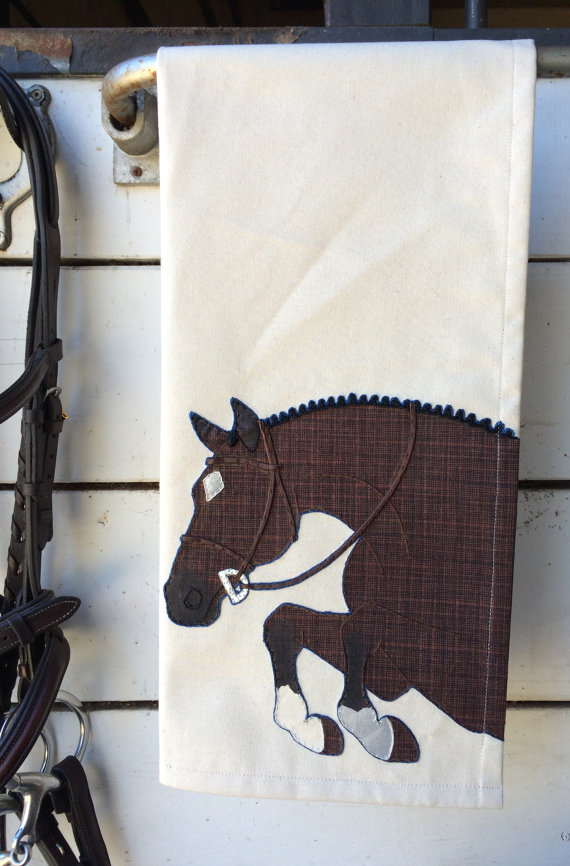 Be sure to check out The Artful Equine!