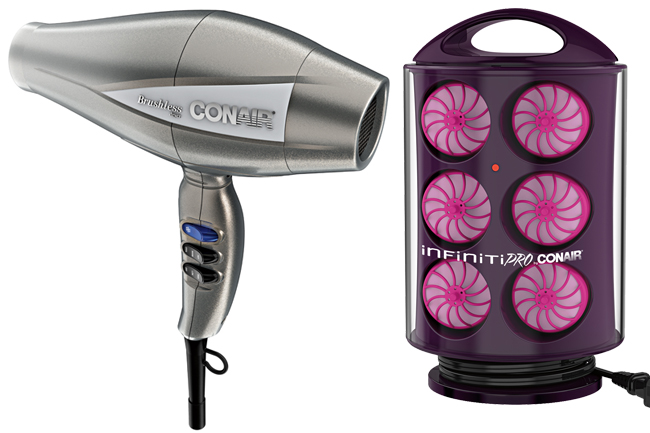 I've always been slightly jealous of girls with naturally curly hair, those beautiful and effortless waves seem so perfect. So when I had the chance to try out the Infiniti Pro by Conair 3Q Styling Tool and the Infinity Pro by Conair Secret Curl, I was thrilled. The month of December is filled with holiday parties and family get togethers so looking your best is an absolute must. I have also felt like I have been in a "hair rut" lately. I just moved to NYC and was feeling like my usual look was a bit boring.
Just a little word to the wise if you see a hairstyle you want to try for a party, do a test run. A test run is an essential for pulling off something successful especially if you haven't tried it before. I have been "practicing" on my hair the past few days.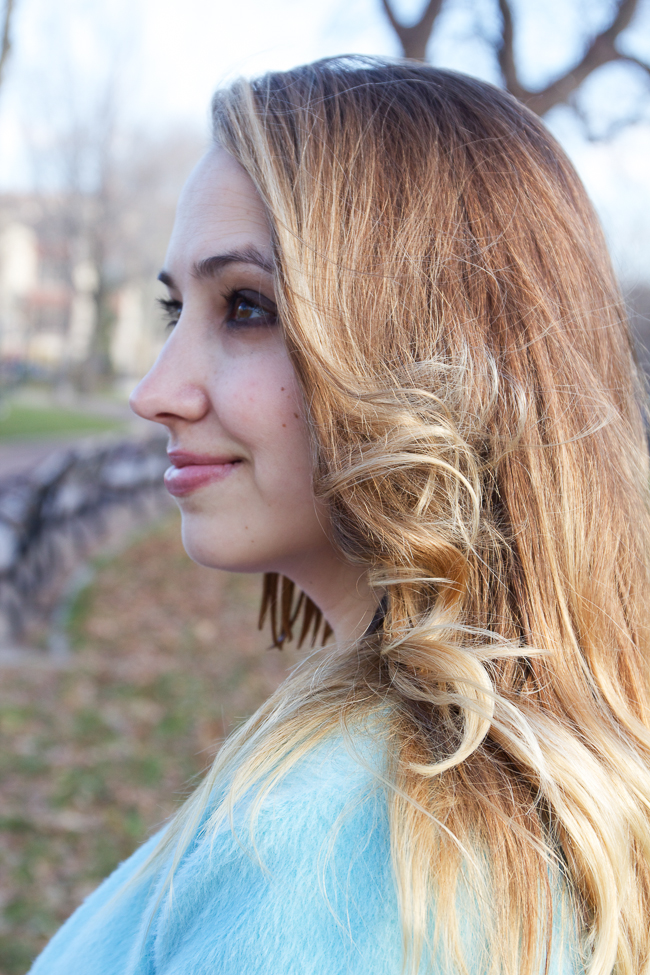 Here is my holiday hair, slight curls on the bottom with dramatic curls on the front.
I have naturally straight hair and lots of it, this means it normally takes a very long time for my hair to dry. I was pleasantly surprised by the Infinity Pro by Conair 3Q Styling Tool – it was very quiet and the overall temperature is low and does not burn your neck or scalp throughout the drying process. In fact this new technology reduces drying time by up to 70% with lower temperature and faster airflow to minimize heat damage. This also means you are not damaging your hair with high levels of heat. Another positive about this dryer is that it doesn't cause your hair to tangle, my fine and thick hair would always tangle and knot throughout the drying process but this didn't happen here.
After you give yourself a perfect dry it is time to work on those curls. Plug in the Infinity Pro by Conair Secret Curl and give it about 10 minutes to warm up. Once the curlers are hot and ready start wrapping 1 inch sections of your hair until you are done. Allow the rollers to cool completely before removing them. The rollers come in two sizes, 3/4 inch and 1 inch for small or medium curls.
The nice thing about the Conair Secret Curl is that it's super fast to use. After a little bit of practice you can easily get your rolling time down to around ten minutes and this is a win in my book. The Infinity Pro by Conair Secret Curl features a sleek design which you can easily transport, it takes up minimal counter space (perfect for small apartments) and heats up quickly for fast and flawless styling.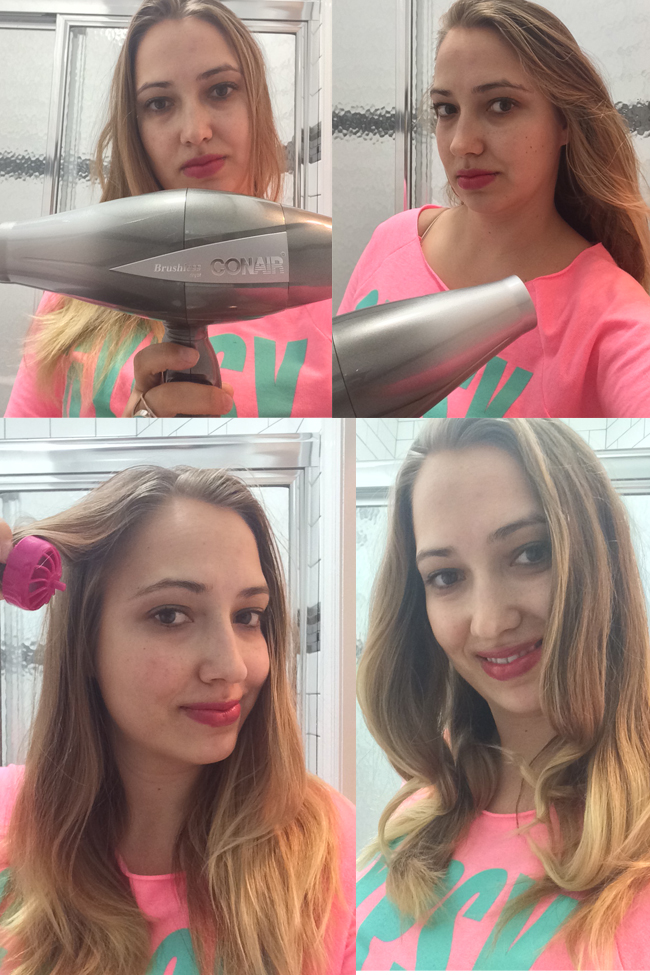 I took a few selfies while I was doing my hair, that's how easy it was. One hand on the phone, one hand on the Conair ; )
Want to learn more? Keep up with Conair on Facebook.
Visit www.conair.com and get free shipping on orders all orders $50 or higher this holiday season (until December 25) when you use promo code CONHOLIDAY14

 I received the Infiniti Pro by Conair Secret Curl and the Infiniti Pro by Conair 3Q Styling Tool for my own personal use. All opinions, text and experiences are my own.