Stylish and chic horse print backpacks from Adi Amitay.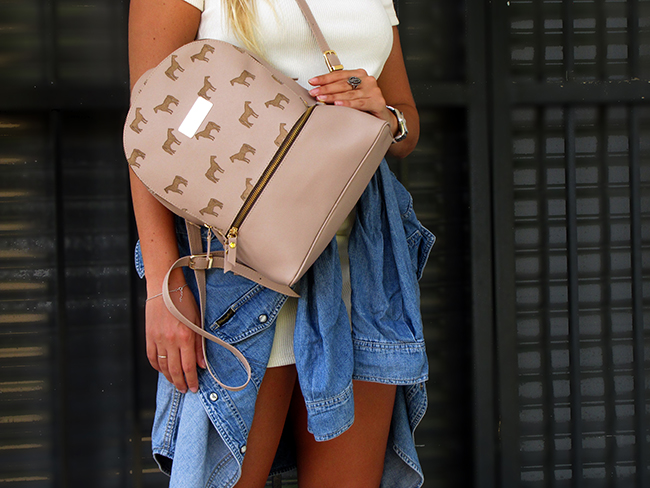 Backpacks have become the perfect replacement for oversized handbags and offer a lot of function. Many months ago I featured elegant equestrian print accessories by Adi Amitay. Adi recently introduced two new beautiful backpacks to her equestrian bag collection. If you are looking for a modern backpack to show off your love of horses, look no further.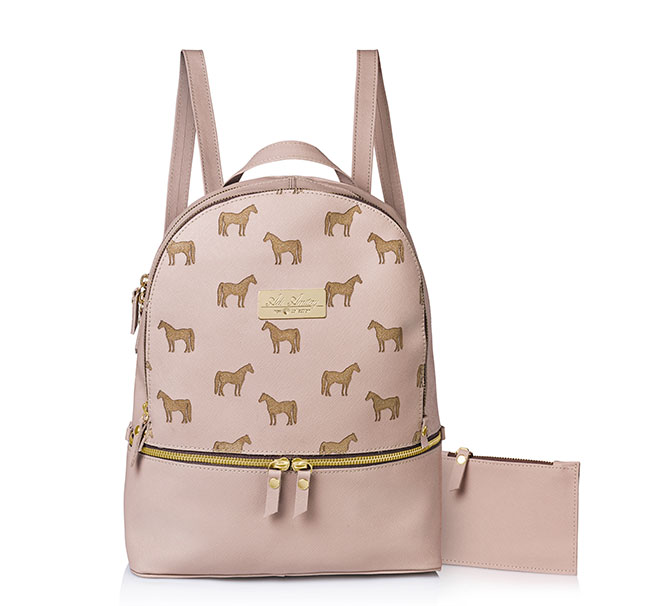 The pink leather horse print backpack features a soft blush pink leather, gold zippers, and hardware. The print is modern and fresh for the barn or city.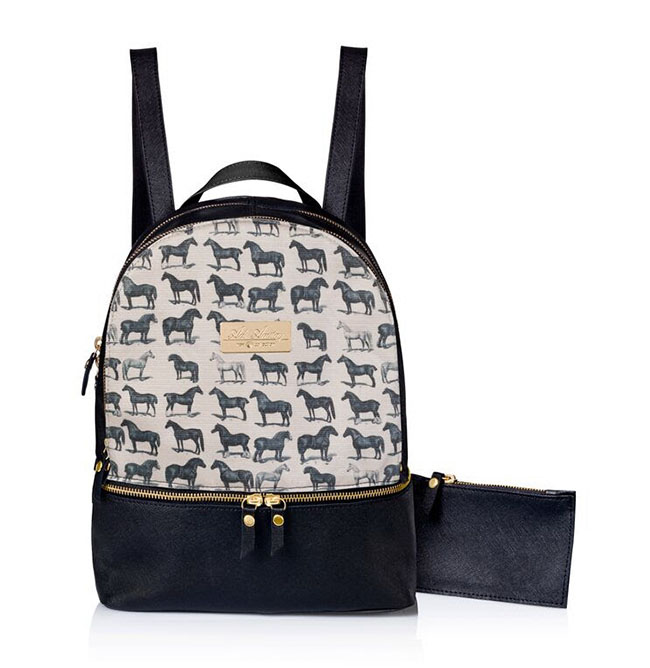 The black backpack features gold hardware and a vintage inspired horse print.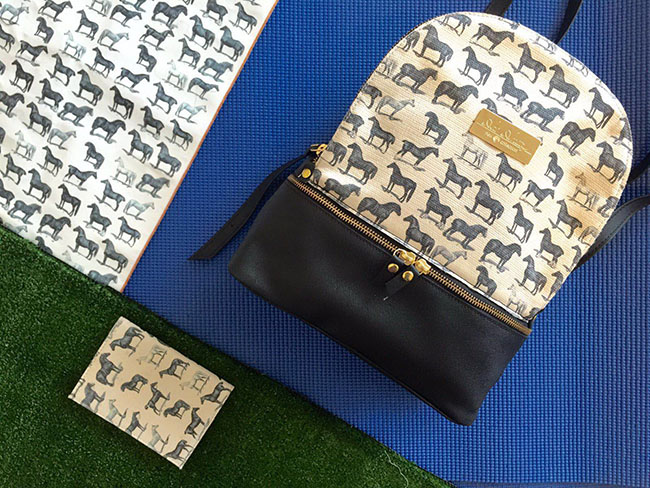 Here is the black backpack with a few other matching accessories.