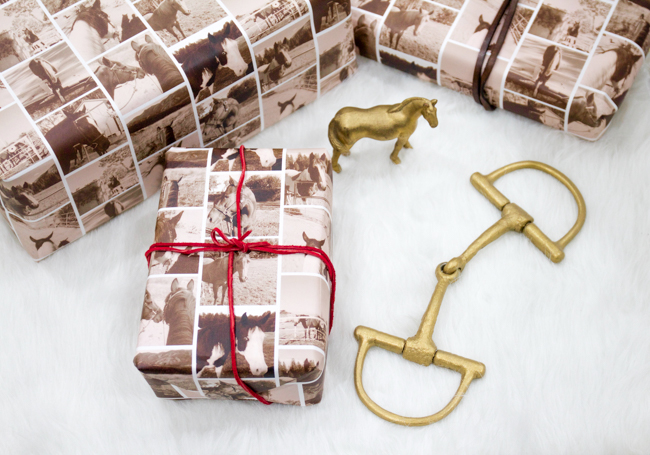 I love giving the perfect gift, right down to the wrapping paper. Did you know you can make awesome customized gift wrap without the glitter and glue? I'm always up for a good DIY project, but sometimes it's nice to let someone else do all the work. I made this fun equine wrapping paper using photos of various horses from my Instagram account. I call it "horses of Instagram" gift wrap. It includes Rumor and other equine friends I met this summer.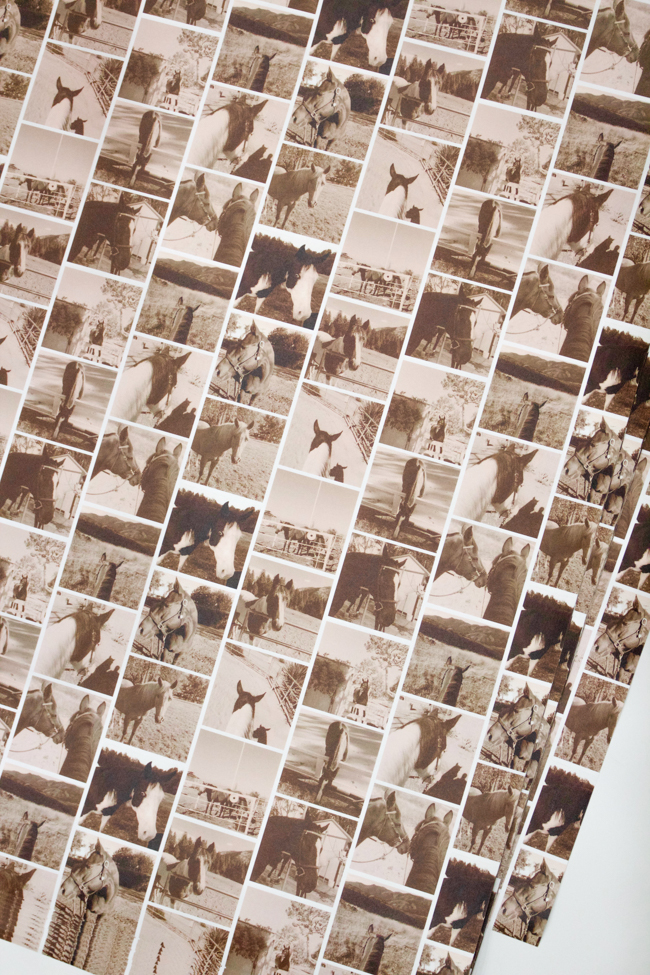 Make personalized gift wrap by uploading your own photos and text. Minted wrapping paper will come in sheets, it's easy to manage and store. I was also very impressed with how thick this paper is. Sometimes wrapping paper from the store is too thin and tears easily. Not my Minted gift wrap. I created this photo collage using Minted's technology within minutes. I opted for sepia paper for something neutral with a vintage vibe.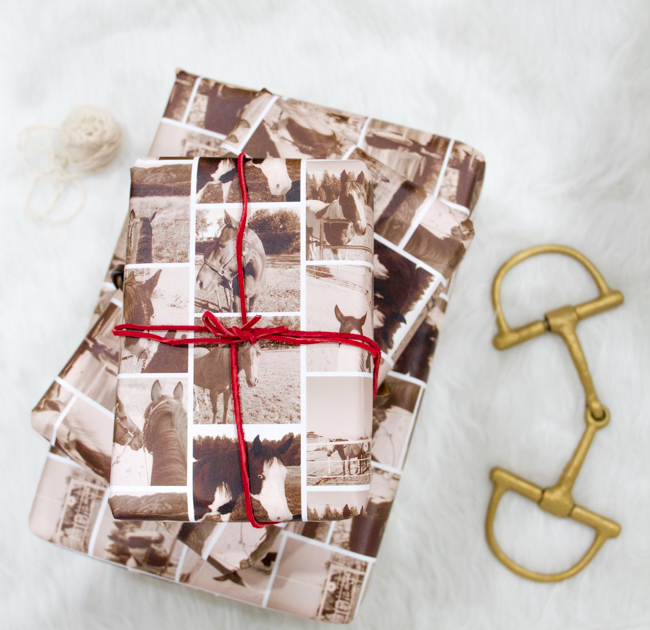 Last week I shared my Minted art corner revamp and beautiful horse print. Minted is known for their well curated art collection, but they also offer gift wrap, cards, and stationary. You can order a variety of pre designed wrapping or design you own like I did.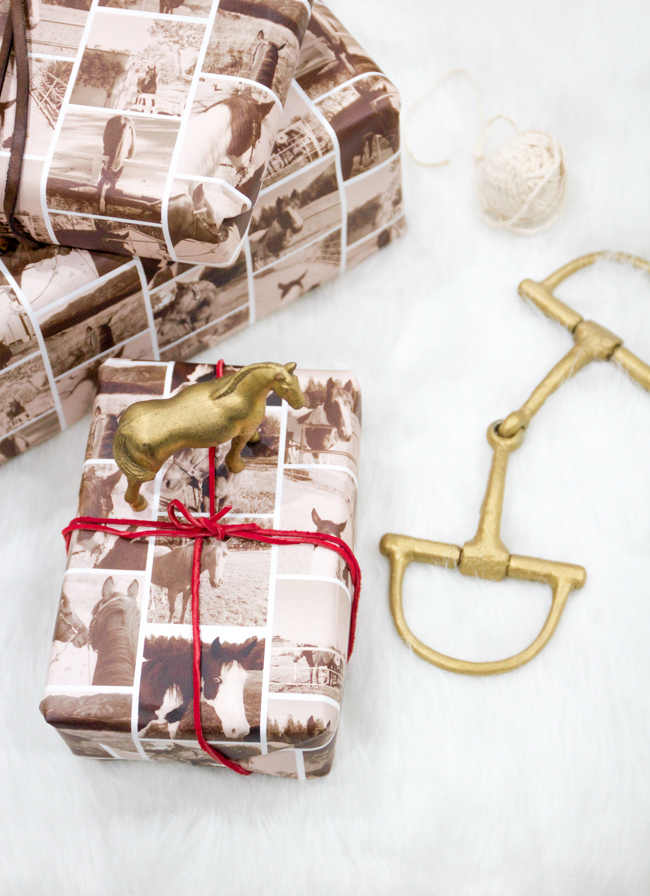 Just add red, green, and gold accessories and you have some festive wrapping paper.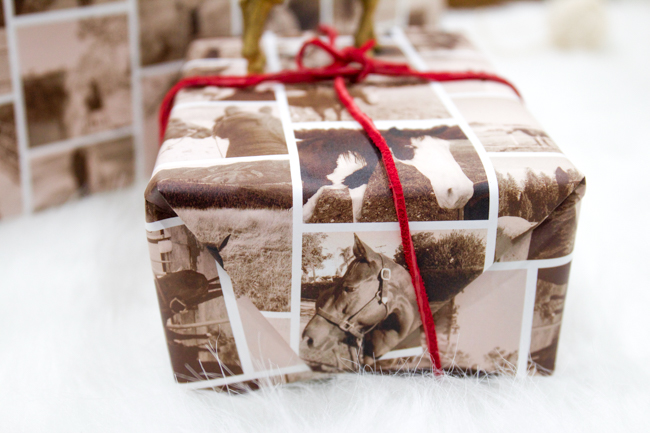 Since my paper is horse themed, I can also use this for birthdays and other occasions too.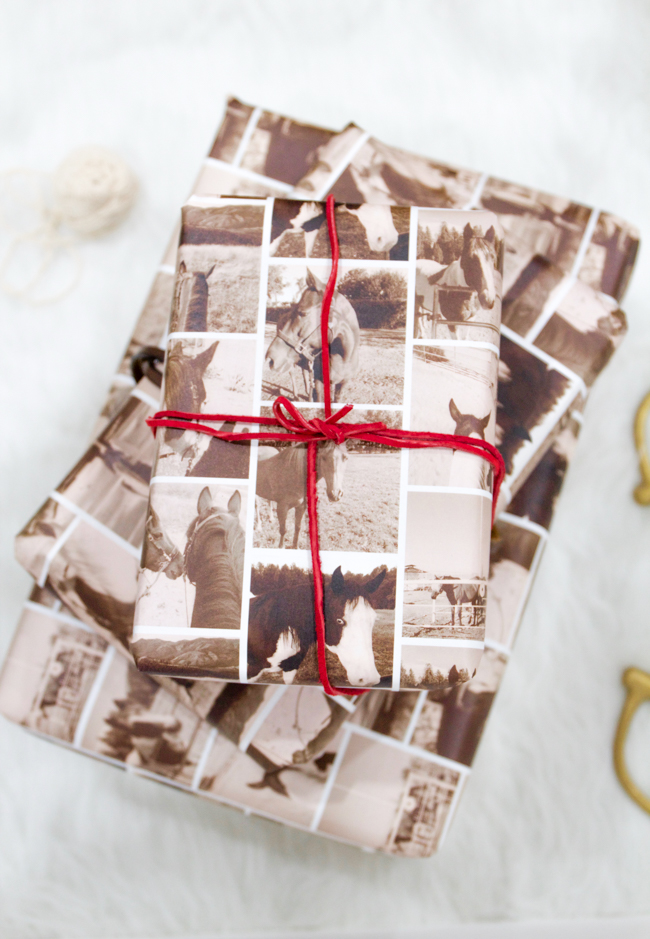 Be sure to head on over to Minted and make your own custom gift wrap today!
Gift wrap provided c/o Minted