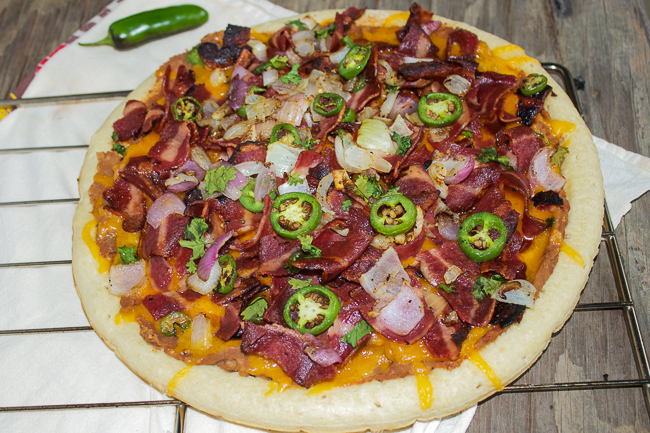 I made some awesome pizza the other day & it was too good not to share! Do you like bacon? Do you like jalapenos? Do you like pizza? If you answered yes, yes & yes than my Bacon Jalapeno Pizza is for you. It has just a little kick…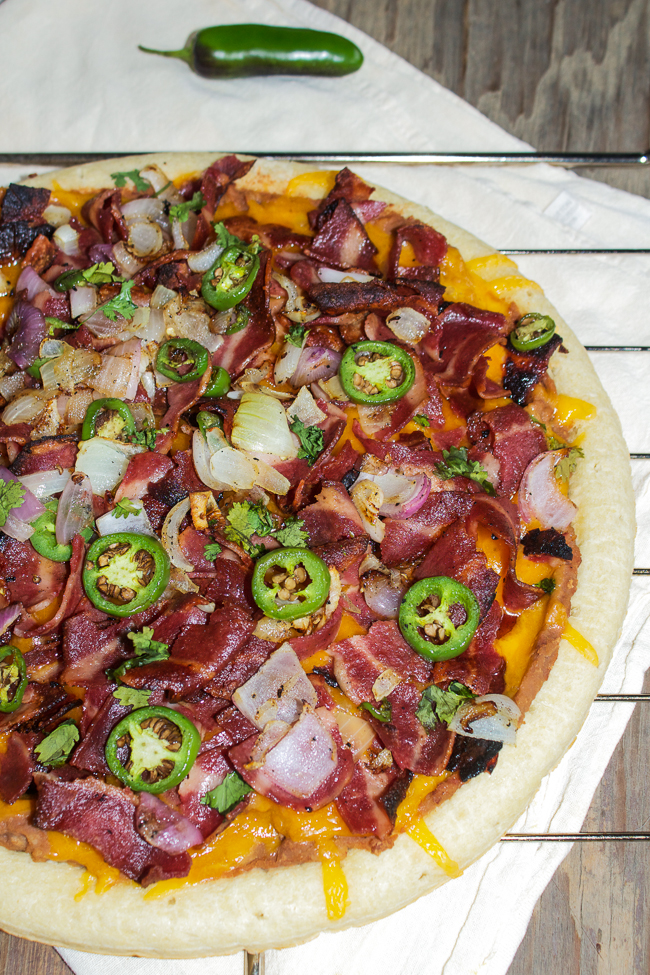 Hot Pizza…For Real
A spicy pizza loaded with bacon & jalapenos
Ingredients
1 24 inch pre made pizza shell
12 ounces of bacon (I used turkey bacon)
1 16 ounce can of refried beans
8 ounces extra sharp cheddar cheese, shredded
¼ cup red onion, diced
2-4 jalapenos, thinly sliced
1 tablespoon garlic salt
1 tablespoon fresh cilantro leaves, shredded
Instructions
Pre heat your oven to 350 degrees.
Cook bacon in a skillet until it is crispy, place in paper towels & set aside to cool.
Spread refried beans evenly over the pizza crust.
Top with shredded cheddar cheese.
In the same skillet you cooked the bacon, add onion & jalapeno peppers.
Cook for about 5-7 minutes.
Crumble bacon pieces & spread over the pizza.
Top with onion & jalapeno slices.
Bake for about 10 minutes & then garnish & serve with cilantro leaves.