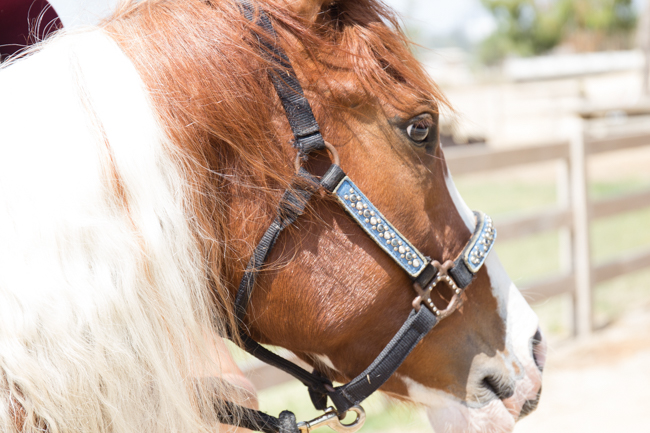 Last Tuesday night a big rig pulled into our city street. The driver, Rafael backed into our tiny alley like a pro and unloaded a little unicorn. After months of searching for a new horse, I found one that checked all of my boxes.
When I told people what I was looking for in a horse, they thought I was crazy – a mare, registered Paint, lots of color (no solid Paints), 14 to 14.3 hands, between 2 and 5 years old, green broke, athletic, excellent confirmation, cutting, and reining or cow horse bloodlines. I was also working with a budget.
I had friends and family sending me classified ads left and right. Some people said I needed to be more flexible. I looked at several horses locally and fell for them, but there were issues with confirmation.  It seemed like every one had a flaw.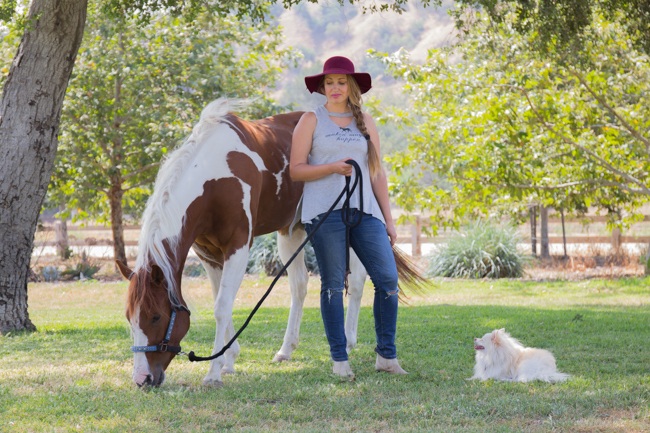 I posted an ISO ad on several horse groups, only to get responses that didn't fit my criteria. No, I don't want a 16 hand horse, a gelding, or 15-year-old.
Finally, someone responded to my ISO ad with a horse that was a match. She was in Texas and I decided to buy her sight unseen. I'm not an impulse buyer.  It takes me a month to pick out a coffee table (and I can return that at the store), so you can imagine I hesitated at first. Yet I knew this horse would be gone if I didn't act fast. So I put down a deposit and started looking for a shipper.
The mare wasn't broke yet so I left her in Texas for 30 days of training. It gave me more time to get her stall ready and prepare to be a horse owner again.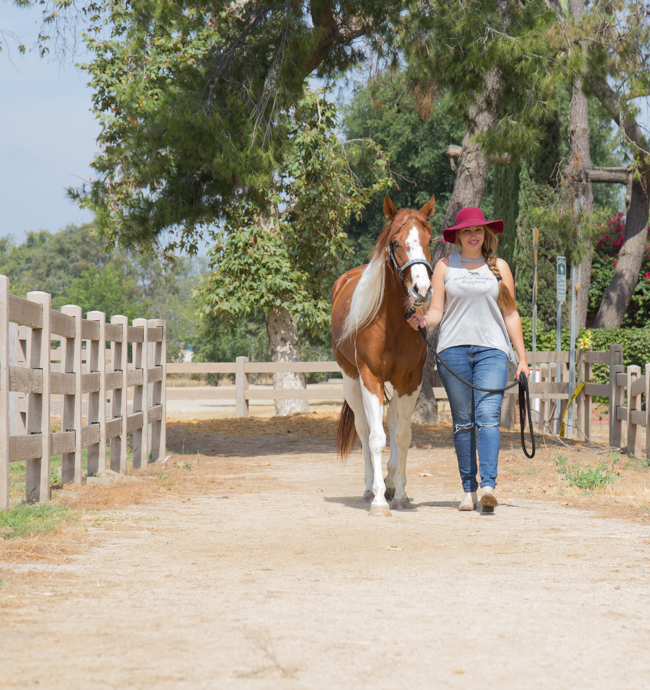 From the moment the horse was picked up in Texas until she arrived, I was a bundle of nerves. I worried about her traveling and if she was going to like me.  What kind of mess did I get into?!
I learned the day before she got picked up that had been losing weight. She hadn't been eating her alfalfa cubes and was showing plenty of ribs. Add three days of travel onto this – She was looking pretty skinny when she stepped off the trailer.
It's been exactly one week that I've had her and I'm already noticing weight gain. She's eating alfalfa hay, a good grain, and oil to fatten her up. I think in a month she will be looking fantastic.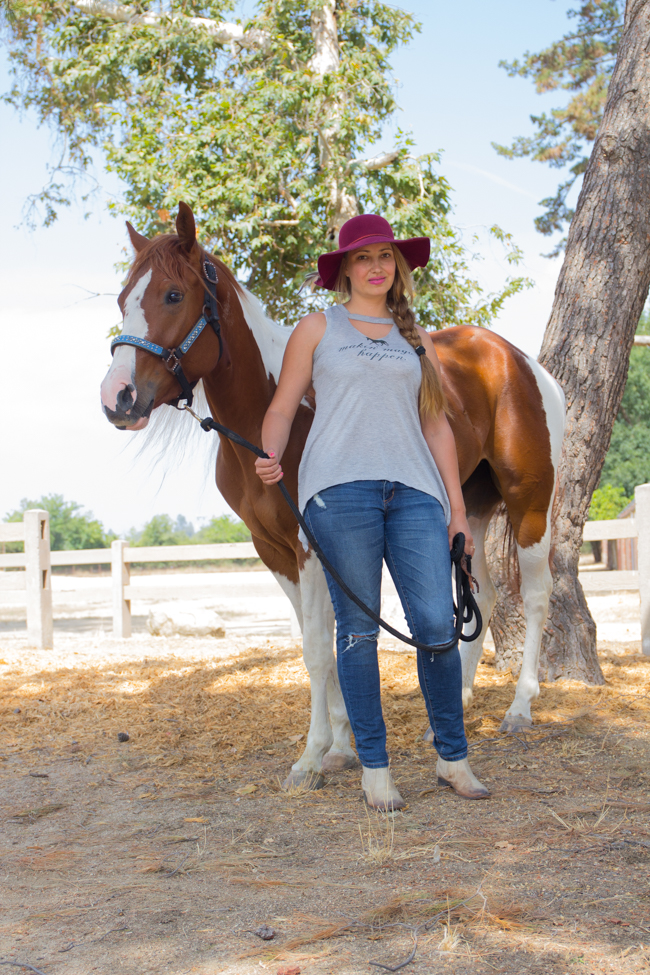 My wonderful husband took these photos of us together. I'm wearing the Makin' Magic Happen choker tank and Boho Floppy Hat from Ali Dee. I'm thrilled to share that I'm joining the Ali Dee Stylist team and will be sharing some more outfit posts. Check out my latest blog for more photos.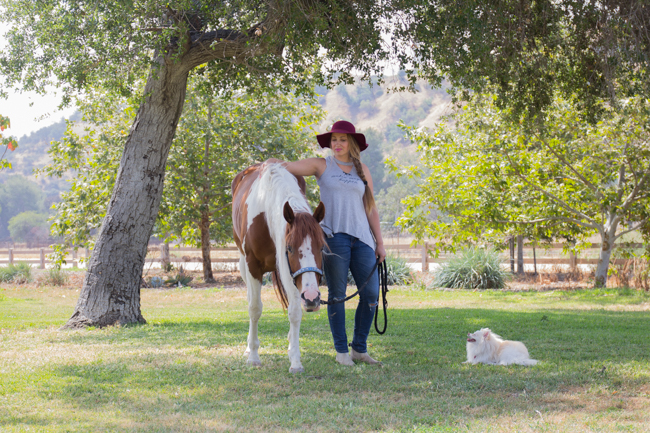 Ps. if you notice I keep saying her or she, it's because I haven't given her a barn name yet. They called her Daisy before, which is fine but I want to call her something special.  I'm waiting for the perfect name to match her personality.
Stay tuned for more horse updates!