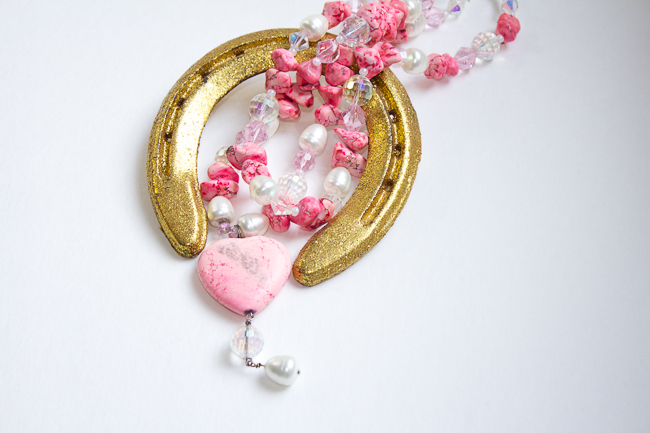 Yesterday was our first barrel race of the season, it was freezing but all around a great day. The horses had good runs & my sister's horse who has been fighting asthma & allergies was feeling great & decided he was a bronc horse. I'm going to be running him in barrels at our next show & focusing more on making my mare my pole horse. It was also a benefit for a great cause & it had a great silent auction. I won a "bucket of fun" which included a halter, some brushes & this pretty "Jewels of The Southwest" necklace.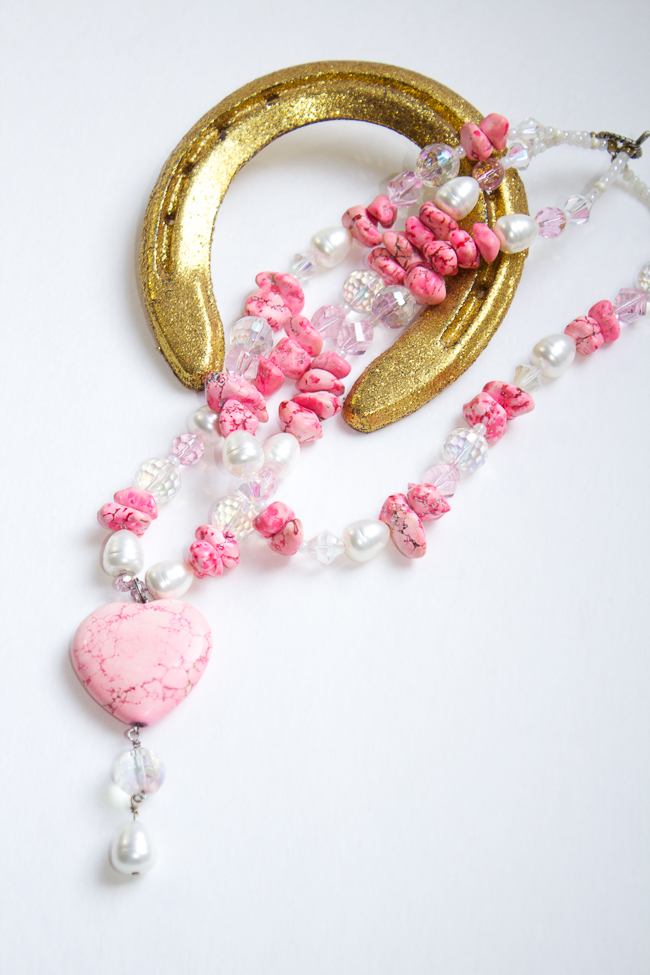 It's quite the statement piece.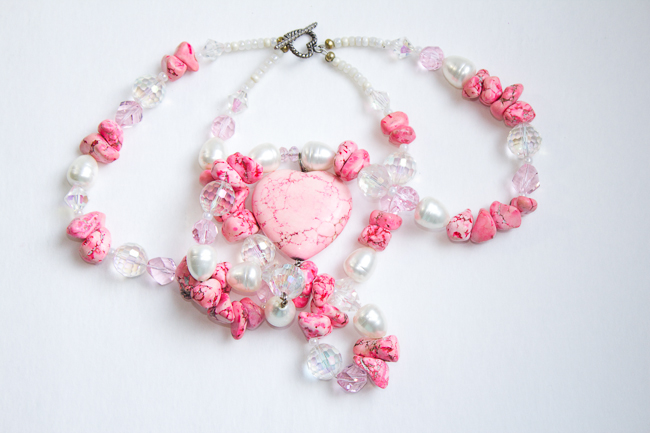 It would go great with some pearls too!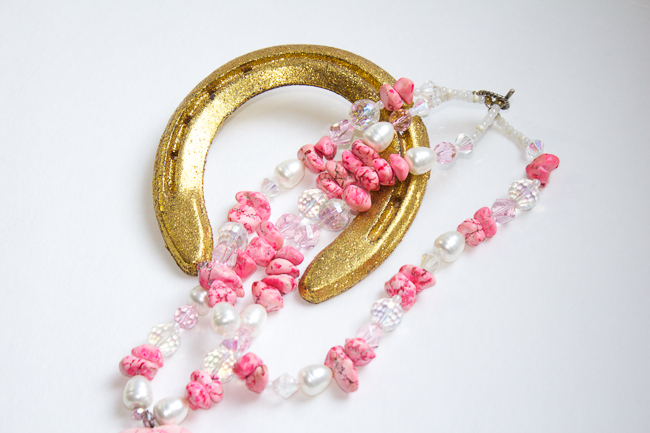 I hope you have a great Sunday, I'm playing catch up & Mango is going to have a play date with my Grandma's new puppy Truly.