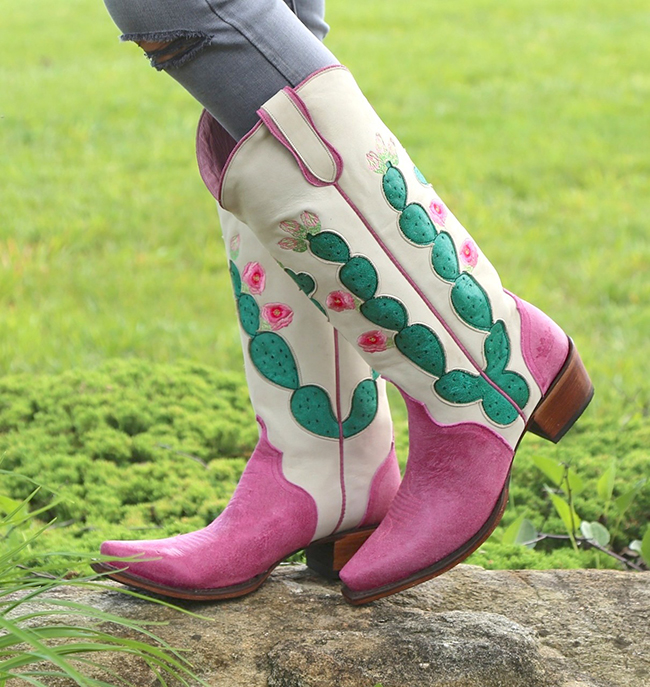 Oh hey Monday… Last week I introduced you a very special promo code for 20% off Junk Gypsy boots by Lane at Rivertrail Mercantile – HHGypsy20 if you feel inclined to do a little bit of shopping. It's good now through September 8, 2016. I wanted to highlight one of my favorite pairs, the Hard To Handle boots in pink with cacti, these boots are amazing.
They are in stock and 20% off at Rivertrail, Shop Now and use promo HHGypsy20 at checkout >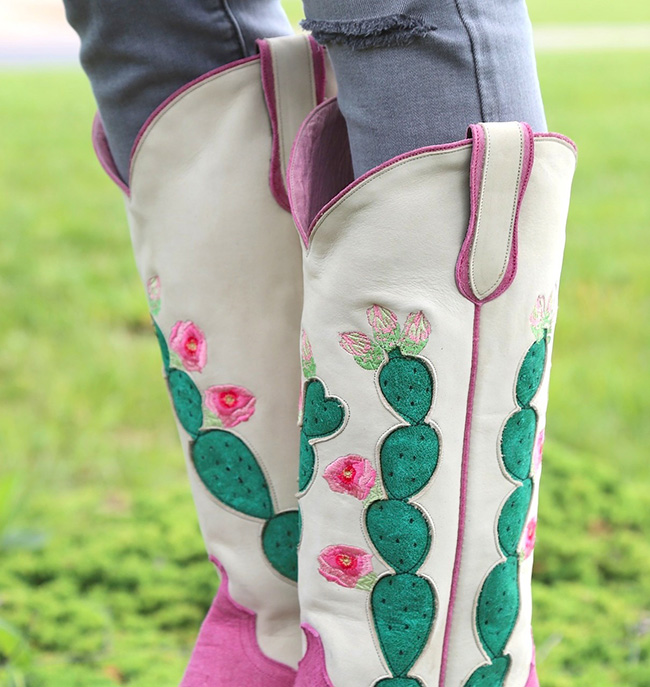 These boots though. Pair them with a little fringe and some southwest accessories.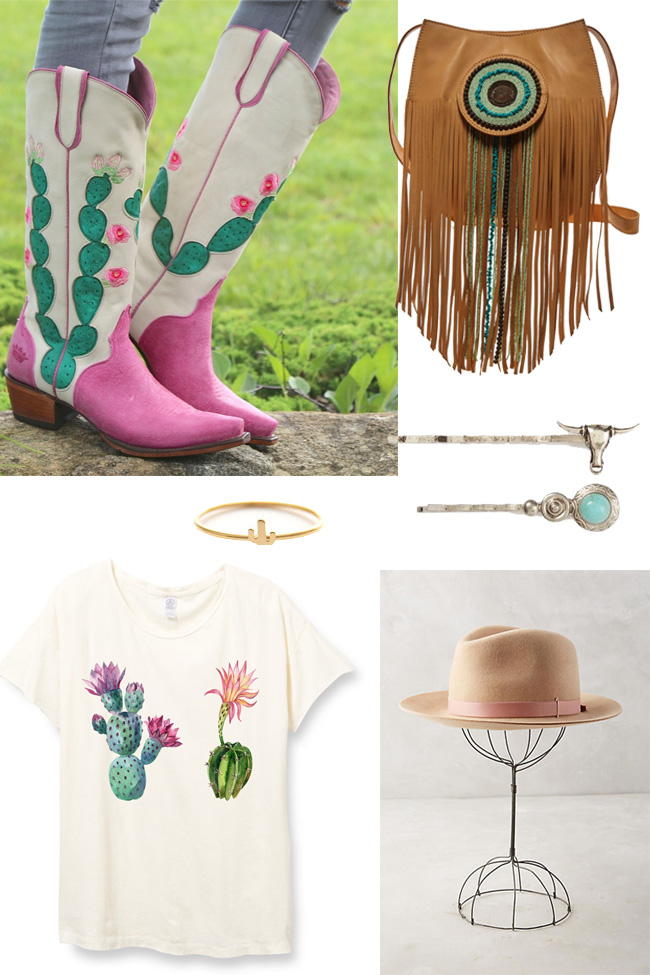 Shop the Look Below: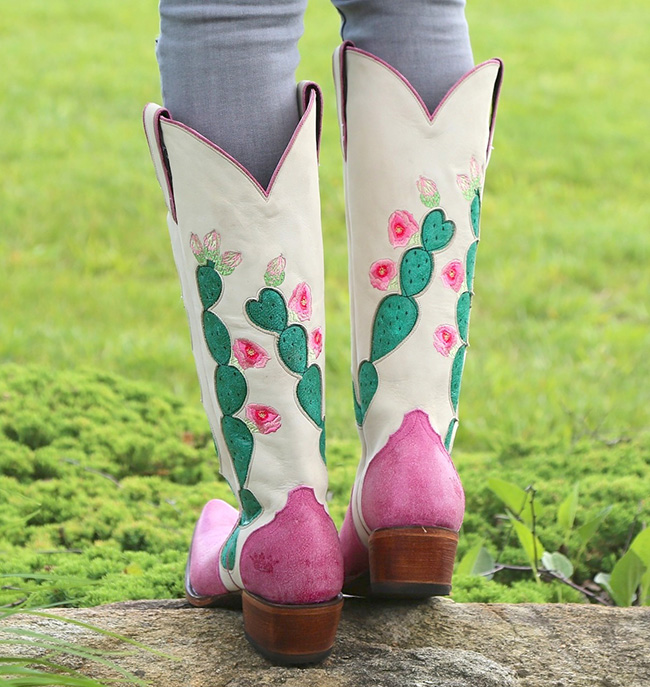 Now go and get your cacti love on right now!