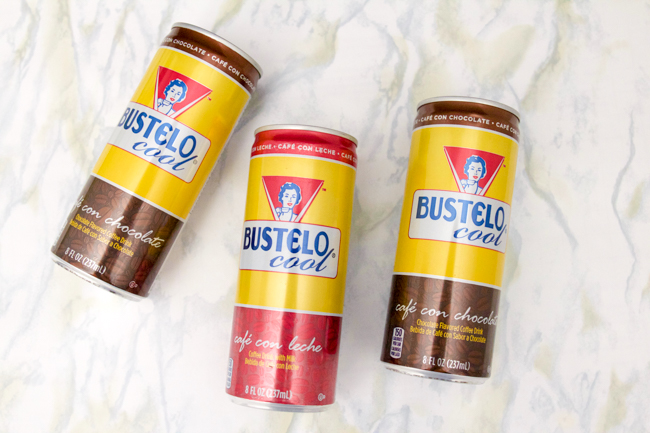 Summer is in full swing and the heat wave has been pretty intense lately. Southern California has been experiencing temperatures in the 100-degree range.  I have to get up early to do any outdoor activities and even running simple errand makes me break into a sweat. Lets keep those icy cold drinks coming please!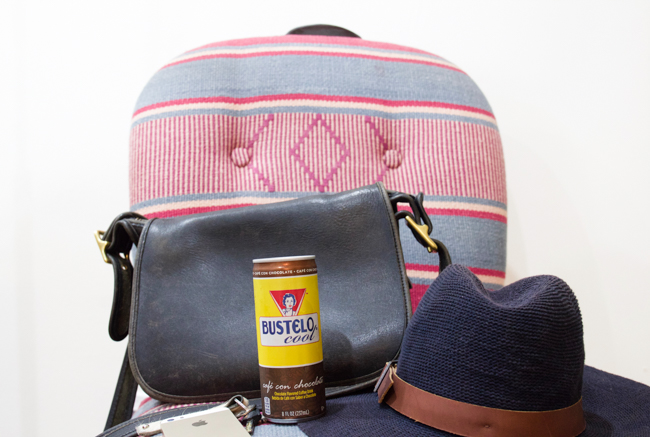 Have you tried Bustelo Cool yet? Iced coffee drinks are the only way to get a cool caffeine burst. Pick up a four pack of Bustelo Cool Café Con Chocolate Flavored Coffee Drink or Bustelo Cool Café Con Leche Coffee Drink today at your local Walmart. You can grab them in the coffee aisle – save $1.50 on your next four pack of Bustelo Cool beverages with Ibbota, right here.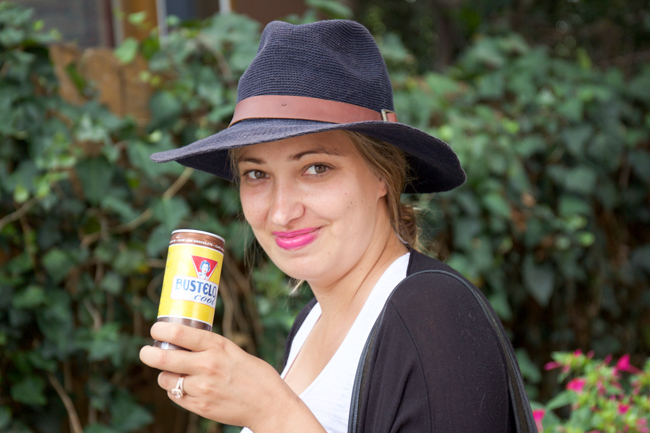 I like to keep my Bustelo Cool Drinks in the fridge and grab one on the way out for a tasty pick me up. I try to look composed in the heat with a hat and my favorite lipstick. I don't even bother putting on makeup when it's hot out, it's easy to look put together with some bright lips and a hat.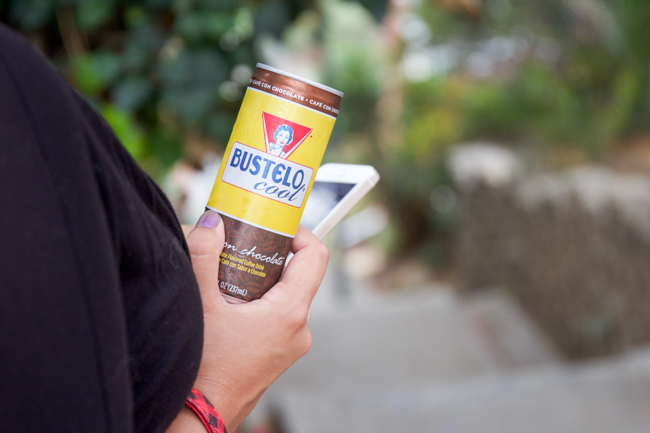 Bustelo Cool Café Con Chocolate Flavored Coffee Drink is my favorite. You cannot beat cold and creamy chocolate mixed with coffee.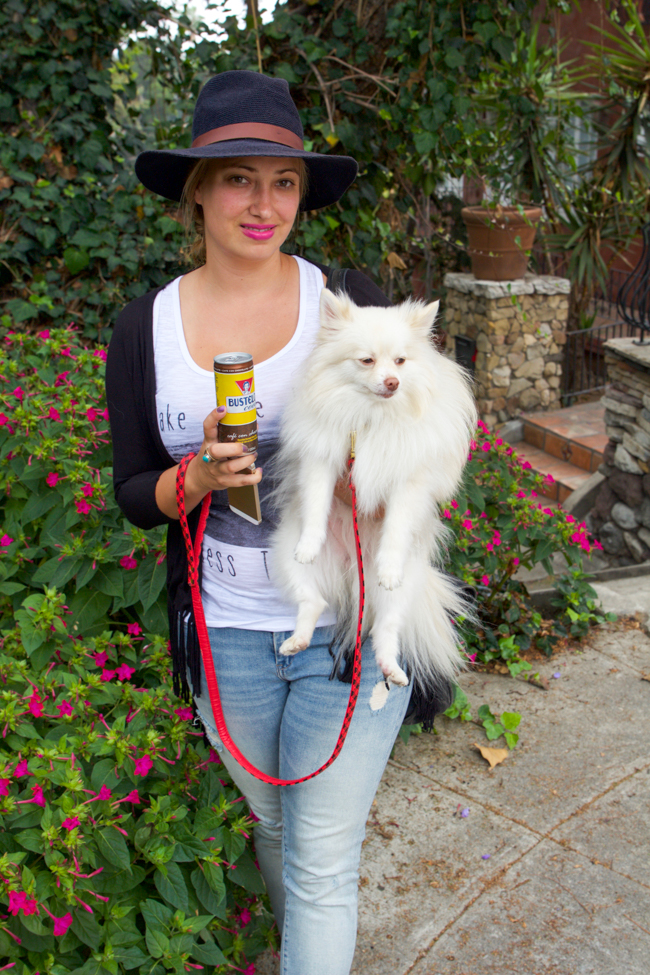 If it's not too hot my favorite furry accessory comes along.  I try to bring Mango on short errands since Los Angles is so dog friendly. Lately she hasn't been able to go on any hikes with me because the heat and intensity is too much for her – she really appreciates the shorter trips.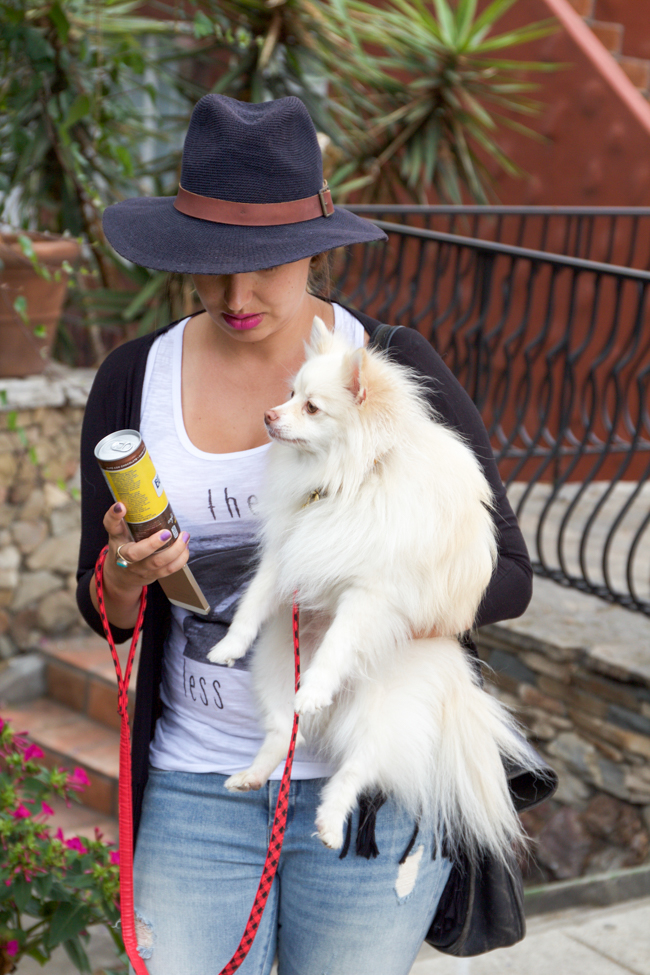 Cheers to a productive work day and early morning start.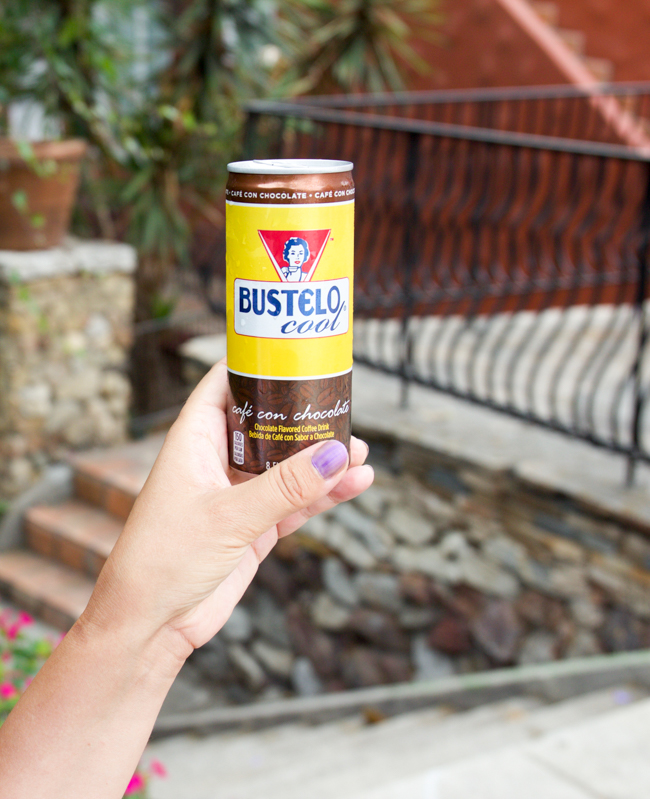 This is a sponsored conversation written by me on behalf of The J.M. Smucker Company. The opinions and text are all mine.