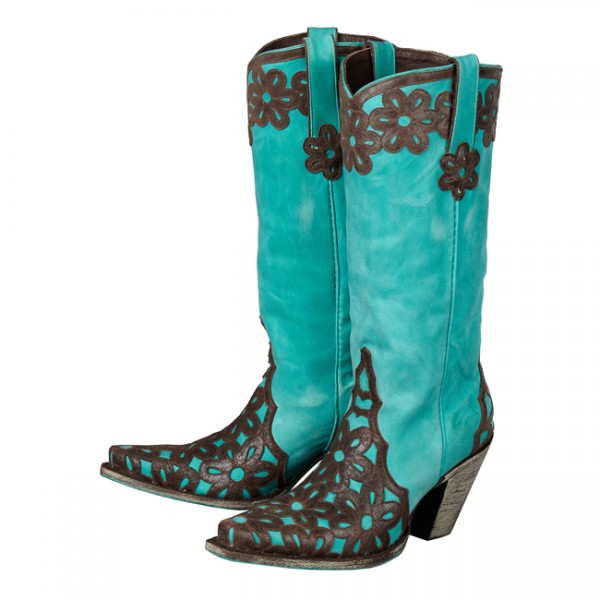 These turquoise & chocolate cowboy boots by Lane Boots are meant for going out. While the boots proper name is "Jade" they are made with beautiful turquoise leather & feature chocolate floral overlay.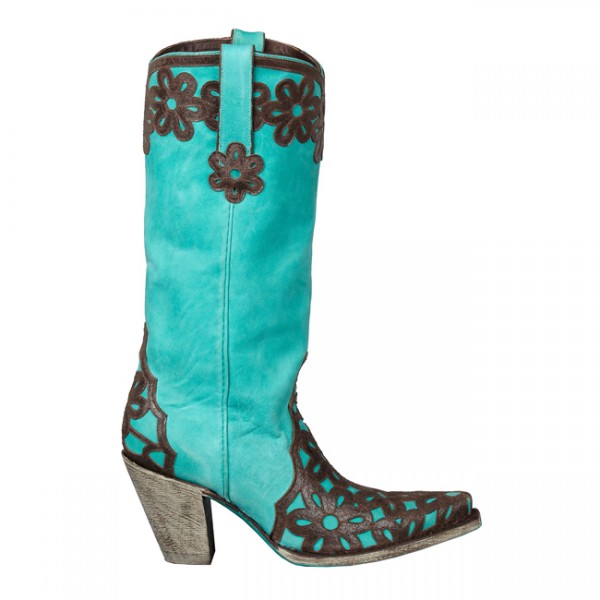 With a heel like this one you must be comfortable stepping out of the traditional "cowboy boot box" & not be afraid of the extra attention these boots are going to bring you. Snip toes, higher heels, fashion forward boots like these are not meant for the barn!
Buy them online at Lane Boots.